Best Marijuana Stocks To Add To Your Watchlist
Do you want to invest in the top marijuana stocks while they rise in May? Bipartisan US House and Senate lawmakers revived the SAFE Banking Act this month, which has rekindled the cannabis sector. One industry that might offer short-term benefits for novice investors is cannabis penny stocks. A penny stock is any stock that is traded for less than $5. Despite the industry's well-known high level of market volatility, short-term investors might nonetheless anticipate generating sizable returns.
According to projections, the marijuana industry will expand in the years to come just as it has in recent years. Many people believe that marijuana has numerous medical and recreational uses and has the potential to develop into a very lucrative industry. However, many investors are looking for investment opportunities, given that the marijuana market is predicted to grow at a compound annual growth rate of at least 25% through 2030.
Overall, the marijuana sector has seen significant development and investment potential as marijuana legalization spreads worldwide. For investors ready to take on the risks, trading marijuana stocks could prove an interesting investment opportunity as more companies enter the market. But just like with other investments, it's essential to have a clear trading plan and a solid understanding of the market.
Before investing, it is crucial to do extensive research on the marijuana sector and specific companies. Look for credible sources of information and analyze the company's financial statements, management team, competitive landscape, and regulatory environment.
One area that will experience tremendous growth is the American cannabis market. Investors can profit from the market's current momentum by taking advantage of the sector's recovery. The three best marijuana stocks to watch in May are listed below.
[Read More] The Best 3 Marijuana Stocks To Buy 2023?
Us Marijuana Stocks For Your List In May
Lowell Farms Inc. (OTC: LOWLF)
Cansortium Inc. (OTC: CNTMF)
Glass House Brands Inc. (OTC: GLASF)
Lowell Farms Inc.
Lowell Farms Inc., a well-known cannabis producer in California, is rapidly growing its market share. Some of the organization's key objectives include creating outstanding cannabis brands, artisan craft cannabis growing, and cutting-edge manufacturing methods. There is a license agreement between the company and Ascend Wellness Holdings. The two companies will collaborate to offer the Lowell Smokes brand to dispensaries in Massachusetts and Illinois. Ascend, and Lowell formally decided to ship Lowell Smokes to Michigan in November. The company claims that the legendary Lowell Smokes pre-roll bundles will also be available in Illinois.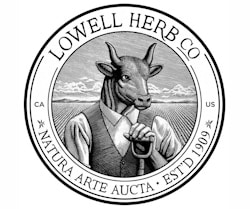 For the fourth quarter and the complete fiscal year 2022, Lowell Farms published its audited financial and operational results in March. In the fourth quarter of fiscal 2022, the company's revenue was $9.3 million, up 7% from the third quarter but down 38% from the same period a year earlier. Additionally, during the quarter, sales of self-grown bulk wholesale products increased by 42% sequentially to $2.8 million, increasing by 23% in volume and 7% in realized price per pound.
Out-state license sales totaled $0.3 million in the fourth quarter of 2022 and $1.6 million for the entire year. The operational loss for the quarter was $6.4 million, which was a 22% improvement over the same time in the previous year. The operational deficit improved from $17.1 million in 2021 to $20.1 million in 2022. The $11.1 million net loss for the fourth quarter was higher than the $4.8 million net loss for the third quarter (which included a $3.2 million impairment on capitalized equipment and leases) and the fourth quarter of 2021. Compared to $24.7 million in 2021, the net loss for the year was $24.6 million.
LOWLF Stock Performance
The shares of LOWLF closed at $0.038 on May 9th, up 8.57% in the last month of trading. The stock is now trading in a 52-week price range of $0.029-$0.33 and is down 60% year to date.
[Read More] Are Top US Marijuana Stocks A Buy In May? 3 For Your List Right Now
Cansortium Inc.
Cannabis company Cansortium Inc., situated in Florida, is dedicated to creating premium cannabis. The company currently has locations in Texas, Michigan, and Pennsylvania. A $90 million loan and equity deal from the prior year has helped Cansortium expand into Florida and Pennsylvania. The business claims that a dispensary operates in Fruitland Park, Florida. Cansortium is one of Florida's largest dispensary networks, with 30 outlets. Under the Fluent brand, Fluent provides a variety of high-end consumables, full-spectrum extracts, cartridges, and lotions.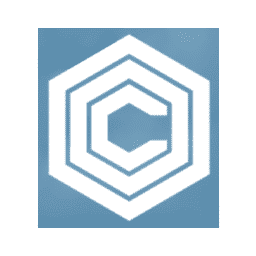 Cansortium delivered Q4 2022 Financial Highlights, with revenue increasing 28% to $23.5 million compared to $18.3 million vs. Q4 2021. In addition, Florida's revenue increased 26% to $19.4 million compared to $15.4 million. Also, the Adjusted Gross profit was $0.7 million compared to $11.8 million. The decrease driven by IAS 41 Addendum led the Company to recognize income tax on biologicals that were not accounted for in the first three quarters of 2022. Excluding this one-time impact, adjusted gross profit in Q4 2022 was $11.7 million. Adjusted EBITDA increased 54% to $7.9 million compared to $5.1 million.
Additionally,  the company produced FY 2022 Financial Highlights with Revenue increasing 34% to $87.7 million compared to $65.4 million. Florida's revenue increased 31% to $73.2 million compared to $55.7 million. Adjusted gross profit1 was $44.0 million or 50.1% of revenue, compared to $41.9 million or 64.1%. Adjusted EBITDA increased 28% to $25.1 million compared to $19.6 million. Cash from operations improved significantly to $19.1 million compared to ($5.0) million. On December 31, 2022, the Company had approximately $8.4 million of cash and cash equivalents and $57.7 million of total debt, with approximately 314 million fully diluted shares outstanding.
CNTMF Stock Performance
On May 9th, CNTMF stock finished at $0.0775, down 3.13% in the past month of trading. The stock is now trading in a 52-week price range of $0.065-$0.2550 and is down 30.68 percent year to date.
[Read More] Best Cannabis Stocks For Short Term Trading? 2 Under $1 To Watch
Glass House Brands Inc.
Glass House Brands Inc., a vertically integrated hemp and cannabis firm, serves one of the country's fastest-expanding industries. The business focuses on the California market, where it develops innovative, eco-friendly brands to meet customers' needs in various industries. Forbidden Flowers, Glass House Farms, and Mama Sue Wellness are a few of the company's well-known products. In September 2021, the company will invest in a 5.5 million square foot greenhouse in Southern California. The new company's chief financial officer is Mark Vendetti. PLUS, a well-known California edibles business, was bought for $25.6 million in December.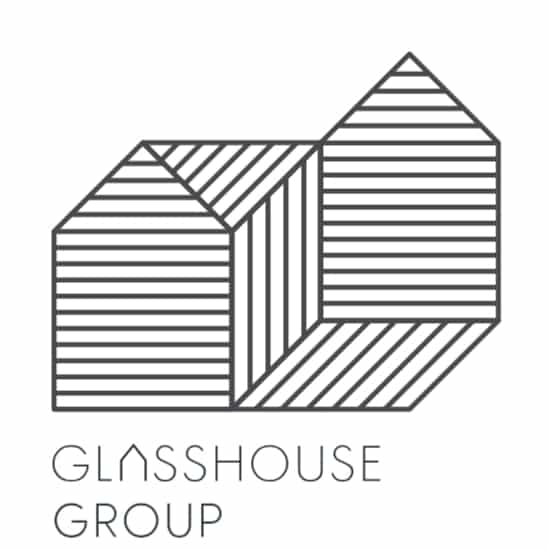 In its full-year 2022 results, Glass House reported record fourth-quarter revenue of $32.2 million, up 14% sequentially. Additionally, the gross profit increased from $8.7 million in Q3 2022 and $(0.4) million in Q4 2021 to $10.2 million in Q4 2021. The gross margin improved from 2% in Q4 2021 to 31% in Q3 2022. In 2022, the company's new California Farm expanded its retail reach, wholesale biomass production, and sales, which led to a 31% increase in net revenues to $90.9 million from 2021. Adjusted EBITDA for the quarter was $(2.6) million, as opposed to $(9.1) million in Q4 2021 and $(2.7) million in Q3 2022.
Net revenues for 2022 climbed by 31% to $90.9 million from 2021 as a result of the company's new California Farm's increased wholesale biomass production and sales, as well as the expansion of its retail reach. Our retail revenues increased by 23% from 2021 to $26.7 million as a result of the additional revenue from the four retail locations we acquired in the third quarter. The company's projection was $27 million to $29 million in first-quarter revenue. The company is scheduled to release its Q1 2023 financial results on May 15th after the close.
GLASF Stock Performance
GLASF stock ended at $23.60 on May 9th, up 22.03% in the last month's trading. Currently, the stock has been trading in a 52-week range of $1.78-$4.51. GLASF stock is up 88.48% year to date.
[Read More] 2 Marijuana Stocks For Your 2023 Cannabis Investing
Trading To Pot Stocks In May 2023
In general, finding the top cannabis companies on the market might be made simpler by looking at their financials and press releases. To take advantage of the current market volatility, many seasoned investors are actively trading short-term holdings in the top cannabis businesses. Use technical indicators and chart patterns to identify the best entry points and take-profit areas before opening a position. Your potential for profitable trade execution can be increased by continually looking for favorable setups. The most well-known marijuana stocks in the US may be among the best stocks to watch in 2023 due to their volatility.
---
MAPH Enterprises, LLC | (305) 414-0128 | 1501 Venera Ave, Coral Gables, FL 33146 | new@marijuanastocks.com