These Marijuana Stocks Could Soon Begin To Trade Up
Are the top marijuana stocks to buy worth it with how low the sector has fallen? Well for those who are willing to weather the current storm in the sector, they would most likely say yes. The cannabis industry and the legal markets are still fairly young. This makes room for improvements and adjustments as things become more regulated for legal cannabis. As this process continues people are looking for the best marijuana stocks to buy and hold. In an emerging market, the hype and excitement create positive speculation and people start looking for ways to invest.
No one wants to be late to the boat before in sails and the cannabis sector is no different. Currently, many places around the globe and more than half of the United States have legalized cannabis. The amount of revenue being made in the US continues to climb. This shows people that there is a true place for legal cannabis in the world. Yet what many believe is more comprehensive regulations are holding the industry back from reaching its full potential.
It's doubtful they federal regulators will shut down legal operations based on how states have been running their market. However, some fear with no laws protecting them against federal regulators that there is the possibility that they come in and shut everything down. Again not likely that this will occur but for now it's a time of preparation and being ready for the future of cannabis investing. Below are several marijuana stocks to watch for better trading in the near future.
Marijuana Stocks To Watch In Todays Market
Innovative Industrial Properties, Inc. (NYSE:IIPR)
AFC Gamma, Inc. (NASDAQ:AFCG)
Power REIT (NYSE:PW)
Innovative Industrial Properties, Inc.
Innovative Industrial Properties, Inc. is a self-advised Maryland corporation focused on the acquisition, ownership, and management of specialized properties leased to experienced, state-licensed operators for their regulated medical-use cannabis facilities. In recent news, the company reported its first quarter 2023 earnings.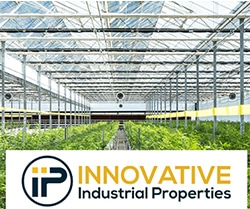 First Quarter 2023
Generated total revenues of approximately $76.1 million in the quarter, representing an 18% increase from the prior year's quarter.
Recorded net income attributable to common stockholders of approximately $40.8 million for the quarter, or $1.43 per diluted share.
Recorded adjusted funds from operations (AFFO) of approximately $63.4 million, or $2.25 per diluted share, increases of 18% and 10% from the prior year's quarter, respectively.
Paid a quarterly dividend of $1.80 per common share on April 14, 2023, to stockholders of record as of March 31, 2023, equal to an annualized dividend of $7.20 per share.
[Read More] This is Why Marijuana Stocks Are Not Short-Term Investments
AFC Gamma, Inc.
AFC Gamma, Inc. originates, structures, underwrites, and invests in senior secured loans, and other types of loans and debt securities for established companies operating in the cannabis industry in states that have legalized medical and/or adult-use cannabis. On May 10th the company released its financial results for its first quarter 2023.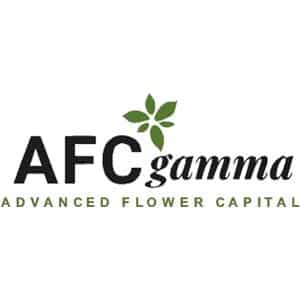 Highlights and Key Mentions Q1 2023
First quarter GAAP net income of $10.0 million or $0.49 per basic weighted average common share.
Distributable Earnings(1) of $11.6 million or $0.57 per basic weighted average common share.
Declared dividend of $0.56 per common share for the first quarter of 2023
Words From The Company
"Since mid-2022, given the market and interest rate volatility, AFC Gamma has taken a conservative view to deploy and manage our capital. During the first quarter of 2023 we maintained an ample level of liquidity, which we believe will prove valuable in this environment as we look to capitalize on investment opportunities as they arise," said the Company's Chairman and Chief Executive Officer, Leonard M. Tannenbaum.
[Read More] Is It Time To Buy Cannabis Stocks? 2 Under $1 To Watch
Power REIT
Power REIT is a real estate investment trust (REIT) that owns real estate related to infrastructure assets. This includes properties for Controlled Environment Agriculture, Renewable Energy, and Transportation. Power REIT is actively seeking to expand its real estate portfolio related to Controlled Environment Agriculture.

At the end of January, the company announced its 2022 dividend income tax treatment. The Federal income tax classification of the distribution per share on the Company's 7.75% Series A Preferred Stock with respect to the calendar year ended December 31, 2022.
---
MAPH Enterprises, LLC | (305) 414-0128 | 1501 Venera Ave, Coral Gables, FL 33146 | new@marijuanastocks.com