2 Marijuana Stocks With Increasing Long Term Potential
During 2020, many marijuana stocks have made big gains. This is due to a variety of factors, but the most prominent of these is Covid. In the past six months, Covid has led to a massive demand increase for marijuana in the U.S. This demand increase has helped to push both pure-play and MSO pot stocks up in value. In addition, the earnings that these companies have put out have been much greater than expected. This includes large pot stocks like Canopy Growth Corp. (CGC Stock Report) and Tilray Inc. (TLRY Stock Report) as well as smaller marijuana stocks like GrowGeneration Corp. (GRWG Stock Report).
[Read More]
Within the cannabis industry, there are quite a lot of marijuana stocks to choose from. These companies range mostly in what they do within the industry. For example, some companies only work in the production of cannabis while others operate in financing and packaging. The range of marijuana stocks as you can see is quite broad. When searching for a pot stock to watch, investors mostly need to know what their own investing style is. With this in mind, finding a marijuana stock to watch can be much easier than previously imagined. All things considered, here are two marijuana stocks with increasing potential.
A Top Canadian Cannabis Pot Stock To Watch
Aphria Inc. (APHA Stock Report) is one of the largest producers of cannabis in the industry. As of October, APHA stock seems to be trading at a very low valuation. Specifically, APHA is trading at around 2.7 times its price to sales. This is where a lot of investors have found value in the company because, despite its low valuation, Aphria has been able to grow revenue by more than double this year. In addition, the company has been working to get its line of derivative-based products out into the Canadian market. This includes vaporizers such as its Good Supply brand as well as other infused products.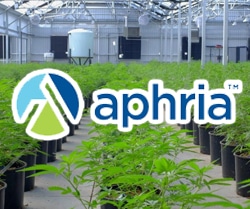 In the past few months, Aphria has also been showing a great deal of growth in its international sector. This includes its subsidiary, CC Pharma, which is one of the largest suppliers of medical marijuana in Germany. This year, Aphria was able to pull in around CA$543 million in revenue. Consequently, its fourth quarter of 2020 was the fifth consecutive quarter of a positive adjusted EBITDA. With a debt amount of only around CA$130 million, APHA stock looks like it is in a good position for long term growth. Because of this, it remains a marijuana stock to watch.
A Top Canadian Cannabis Pot Stock To Watch: HEXO Corp.
HEXO Corp. (HEXO Stock Report)  is another one of the major producers of cannabis working out of Canada. In 2019 and into 2020, HEXO vastly miscalculated the amount of demand for marijuana. But, the company quickly worked to change this around for the better. Its main business consists of three aspects. One, HEXO works on producing high-quality marijuana with more than 20% THC content. Two, HEXO has been working to produce value cannabis to help meet the larger demand from the population in Canada. Three, HEXO has ensured that it can beat out the competition by producing marijuana at very low prices comparatively.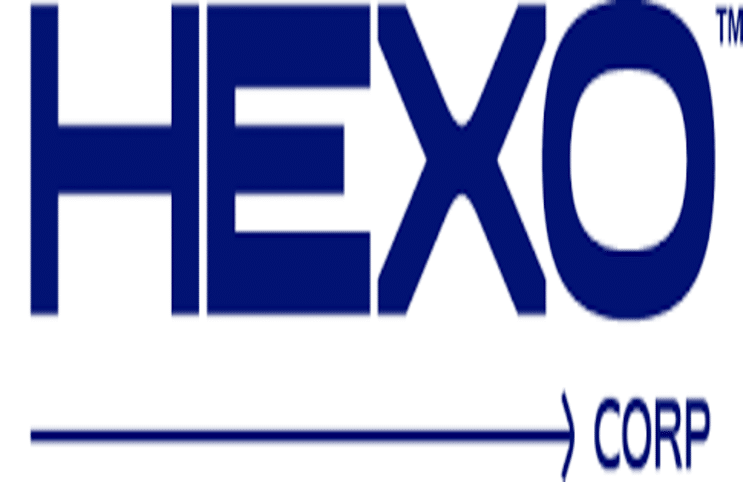 During its first three quarters of the year, HEXO was able to double its revenue to CA$74 million. What's more interesting is that it was able to generate this with only around 25% of its production capacity for cannabis. Because of the oversupply issue mentioned above, HEXO stock had to write down around CA$110 million in goodwill and CA$42 million in unsold products. While this debt amount of definitely concerning, the company looks like it is working on reducing this by showing higher profitability than before. Although HEXO stock can be considered riskier than other marijuana stocks, it does have a lot going for it in the long term. With that in mind, investors continue to view HEXO stock as a solid pot stock to watch for the future.
Are These Two Companies Marijuana Stocks to Watch?
Well, the short answer is that it is up to the individual investor. Because there are so many choices out there in the cannabis industry, investors have to pick the company that is right for their portfolio. This could mean deducing marijuana stocks by volatility or the time frame that one wants to invest in. Regardless, the future of the cannabis industry continues to look quite bright. Because marijuana stocks like HEXO stock and APHA stock are continuing to show potential, investors continue to show interest in the cannabis industry. With that in mind, the hopes are that we can see more growth as time goes on.
---
MAPH Enterprises, LLC | (305) 414-0128 | 1501 Venera Ave, Coral Gables, FL 33146 | new@marijuanastocks.com