Marijuana stocks have definitely seen better days. But, due to the coronavirus market fluctuations have hit the market hard. With these recent events, it is hard to pick a strategy to trade with because uncertainty is very much in the air. But, as traders, we can look for value wherever it can be found. Much of the talk surrounding pot stocks right now is about looking for companies that are at bare bottom prices. These companies could provide a solid bounce in price once all of the coronavirus related fears have gone away. Currently, there are some options to consider when it comes to marijuana stocks to buy.
[Read More]
Now, we can use this time to refine our trading strategies for the next few years. The cannabis industry is projected to reach somewhere in the $50 to $100 billion range in sales over the next ten years. Because of this, nothing can really slow down the market's growth. These small road bumps simply provide corrections to the market, which has been highly overvalued for quite some time. With this information, there are two cannabis companies that could have some potential once all of these coronavirus fears part ways. These two pot stocks to watch are worth considering for the near and distant future.
A Big Name Pot Stock at a Low Price
Aurora Cannabis (ACB Stock Report) has been on top of the cannabis market for quite some time. The company has a solid amount of challenges to a breakthrough in order to see success in the next few years, but it is working tirelessly to see out its future. The company has made several changes to its business model in order to save as much free cash and it can. Last month, it cut almost 500 jobs to help cost-saving efforts. This job cut also counts around 25% of its executive staff which is quite telling. In addition to this, it has stated that it will be halting construction on two of its major facilities. These efforts combined should save the company almost $200 million over the next year.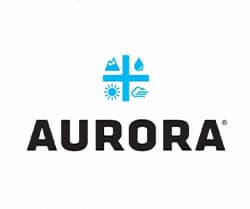 The company has stated that by the year 2021, it should finally begin to produce a profit. This is relatively optimistic considering where the company stands right now, but it isn't impossible. With a new CEO on its way, the company has been working to completely reshape its image. In addition, it has several new markets that it is keen to become a massive player in once it begins to build up its revenue stream even further. Because of this, Aurora Cannabis should stay on any investor's watchlist moving forward.
An Ancillary Pot Stock with a Big Role in the Cannabis Industry
Constellation Brands (STZ Stock Report) is by no means a pure-play pot stock. The company, however, did make an incredible sizable investment into Canopy Growth (NYSE:CGC) a few years back. This $4 billion investment helped to secure Constellation's role in the cannabis industry. But, we have yet to fully see the fruits of this massive capital infusion as the goal was to begin producing cannabis-infused beverages. This goal, however, has not completely gone away as the two plan to begin producing these products in the near future. In addition, it has stated that it hopes to begin moving into abroad markets such as those of Germany and other areas of Europe.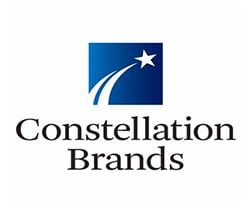 What makes Constellation so interesting is its primary business model. The company is a behemoth in the beverage market as it is the producer of Corona, Modelo, and Pacifico, arguably some of the largest beer brands in the U.S. Because of this, it has continued to see sales skyrocket. Moving forward, investors should watch for the company to make a further entrance into the cannabis market.
---
MAPH Enterprises, LLC | (305) 414-0128 | 1501 Venera Ave, Coral Gables, FL 33146 | new@marijuanastocks.com