Top Cannabis Stocks And 2022 Investments
Are you looking for top marijuana stocks to buy as new attempts to pass federal cannabis reform begin in congress? Yesterday in the Senate lawmakers unanimously approved a marijuana bill that promotes research into marijuana and marijuana-derived medications. In addition, lawmakers in the House are scheduled for a vote next week on the MORE Act which could be another catalyst for cannabis stocks. Also important in the Senate Chuck Schumer is expected to introduce his federal marijuana legalization bill in April.
In 2022 we have seen significant volatility in the overall markets. This has caused most top pot stocks to establish new lows in the first quarter. For new investors, the best cannabis stocks to invest in could be on your watchlist going into Q2 2022. One-way active traders are taking advantage of current market volatility is by trading marijuana penny stocks. Penny stocks are any stocks that trade under the $5 price point. Known for extreme volatility active traders use day trading and swing trading techniques to produce gains on a short-term basis.
In general, active traders use technical indicators to establish the best entries into positions. This gives them the greatest chance of putting themselves in profitable trades. In the US there are many leading MSOs currently trading at penny stock levels. Because of this cannabis investors can establish a larger position with less capital. This allows them to take advantage of smaller percentage gains in stocks trading.
Researching Pot Penny Stocks Right Now
Before investing in cannabis stocks it's important to do your own due diligence on a company. Researching a company's financials and studying how a stock behaves in the market can help you become a better investor. With many potential catalysts presenting themselves in the next few months we could see momentum from pot stocks. As we head into the second quarter of 2022 lest look at 3 top marijuana penny stocks for your watchlist in April.
[Read More] 3 Top Marijuana Stocks To Keep On Your Radar
Top Penny Marijuana Stocks To Watch Next Week
Columbia Care Inc. (OTC: CCHWF)
Planet 13 Holdings Inc. (OTC: PLNHF)
Cansortium Inc. (OTC: CNTMF)
Columbia Care Inc.
Columbia Care Inc. intends to expand significantly in the New York market. The company just purchased a 34-acre growing facility on Long Island, giving it one of the East Coast's largest cannabis footprints. Columbia Care presently operates 131 locations in 18 different cities across the United States, including 99 dispensaries and 32 growing and processing facilities. The company opened its first Missouri location, a Cannabis Dispensary, in October. In Virginia, the company announced the establishment of its third gLeaf dispensary. On March 23rd Cresco Labs Inc. (OTC: CRLBF) announced it would acquire Columbia Care becoming the largest US MSO with a consideration enterprise value of $2 billion.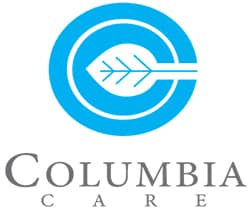 On March 24th the company reported its fourth quarter and full year 2021 results and 2022 guidance under US GAAP. The company delivered full year 2021 US GAAP record revenue of $460 million and record Adjusted EBITDA of $58 million. In addition, the company had a record quarterly revenue of $139 million an increase of 70% year over year. Columbia Care Issued 2022 guidance of $625-$675 million and Adjusted EBITDA of $120-$135 million in US GAAP.
Words From The CEO
"Since our founding, Columbia Care's mission has been to provide quality, expertise, and trust in cannabis and to deliver the best outcome for our stakeholders. In an evolving industry, the opportunities to better achieve our mission through consolidation led us to this historic moment. With Columbia Care's strategic national footprint in the most attractive markets and Cresco's success in execution and incredibly popular brands, we will together create the most important and investable company in cannabis. There is no better team in the industry to maximize the potential of this market-defining combination."

CEO Nicholas Vita
CCHWF stock closed at $2.94 on March 25th down 6.67% in the past five trading days. Currently, the stock has a 52-week price range of $2.437-$6.95 and is up 2.78% year to date. According to analysts Tip Ranks, CCHWF stock has a 12-month average price target of $8.58 per share. This represents a 191.84% change from its current price of $2.94.
[Read More] Are These Marijuana Stocks Better Short Term Or Long Term Investments?
Planet 13 Holdings Inc.
The Planet 13 superstore in Orange County, which is currently California's largest dispensary complex, opened in 2021. The company is based in Nevada, and it has received awards for its cultivation, production, and dispensary operations on the Las Vegas strip. Planet 13 is notable for its 112,000-square-foot Superstore dispensary on the Las Vegas strip. The two superstore dispensaries on Planet 13 are now the world's largest. The Medezin shop, a smaller replica of the company's main store that combines a bigger retail space with a tiny dispensary, has also opened. On March 2nd the company completed the acquisition of Next Green Wave vertically integrating into California.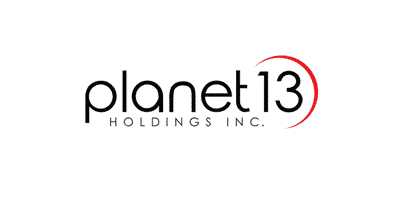 Planet 13 reported $33 million in revenue for the third quarter of 2021 in November, up 45 percent year over year. In addition, the company achieved $3.5 million in Adjusted EBITDA in the third quarter of 2021. As a result, gross profit before adjustments was $17.6 million, or 53.5 percent of revenue. The corporation lost $10.2 million in the third quarter of 2021, compared to a profit of $0.2 million the previous quarter. Tinley's goods will be distributed as a line of cannabis-infused beverages, according to the business. Planet 13 has also completed all the necessary steps to receive a Florida Cannabis License. The company will release its fourth quarter and full-year 2021 results on March 28th after the close.
PLNHF Stock Performance
PLNHF stock closed on March 24th at $2.70 up 8.87% for the trading day.  Currently, the stock has a 52- week price range of $1.88-$7.37 and is down 8.78% year to date. According to analysts at CNN Business PLNHF stock has a consensus price target of $5.25 per share. In this case, this forecast represents an upside of 94.44% from its last trading price of $2.70.
[Read More] Best Marijuana Stocks To Buy Before April? 2 US Companies That Just Released Earnings
Cansortium Inc.
Cansortium Inc. is a Florida-based cannabis company that focuses on high-quality cannabis. The company's operations are now located in Texas, Michigan, and Pennsylvania. Cansortium is expanding its reach in Florida and Pennsylvania this year with a $90 million loan and equity arrangement. In Fruitland Park, Florida, the firm just built a dispensary. Cansortium currently operates 27 dispensaries in Florida, making it the state's largest dispensary chain. The Fluent has also manufactured a comprehensive line of high-quality dried flower, consumables, full-spectrum extracts, cartridges, and lotions under the Fluent brand.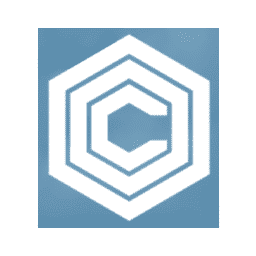 In November, the company reported $15.6 million in sales and $4.9 million in Adjusted EBITDA for the third quarter of 2021. The state of Florida had a $13.1 million increase in revenue. As a result, the company earned $9.8 million in adjusted gross profit on $62.7 million in sales. Cansortium's Florida cultivation has added more greenhouse facilities to Fluent in Homestead and Sweetwater. On March 24th, CNTMF stock finished at $0.383, down 4.01% percent for the trading day. The stock is now trading in a 52-week price range of $0.38-$1.35 and has been down 42.84% year to date.
---
MAPH Enterprises, LLC | (305) 414-0128 | 1501 Venera Ave, Coral Gables, FL 33146 | new@marijuanastocks.com