Marijuana stocks have had a tough year back in 2019 that much is true But, now that we are facing 10 more months of 2020, the opportunity for investors is once again renewed. Many of the issues we faced last year such as supply worries, high taxes, and increasing sales on the black market, have all contributed to where we stand today. But, investors are still illustrating their belief in pot stocks to buy for the long term. The high o amount of market volatility means that short term investors have come into the industry in large swarms. But, what about the long term pot stock investors? Long term investors tend to look at two factors; risk and future potential.
[Read More]
With high risk and an uncertain future, investors have had a tough time deducing which pot stocks are worthy of watching for the long term. This, however, has not stopped them from searching for value where value can be found. When looking at the long term, investors tend to look at the largest pot stocks by market cap. These companies have the highest chance of surviving simply due to their sheer size and market share. These two pot stocks may not look the best for short term gains, but it does look like the future might prove positive for them.
The Biggest Pot Stock in the Industry
Canopy Growth (CGC Stock Report) should come as no surprise on this list. The company is the largest pot stock in the world by market capitalization. Because of this, many investors see Canopy Growth playing the long game. One of the biggest aids to Canopy's long term strategy is its famed deal with Constellation Brands (NYSE:STZ). This deal is relatively old news at this point, but the multi-billion investment should last quite a while for this company. The partnership has helped Canopy to bring its business into the international sphere, as well as avoiding many of the downfalls that usually come with rapid expansion.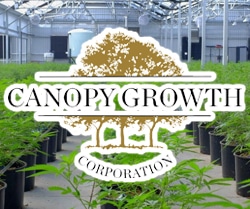 Canopy Growth is in no way a pot stock without risk, but it does have quite a large amount of free capital thanks to the investment mentioned above. Despite all of this, Canopy Growth is still burning through cash. The company has spent a large sum of money on various acquisitions that have gone against investor's wills. But, the company does have a solid long term plan including further international expansion and the buildout of large grow operations. Because of this, it looks like Canopy Growth is here to stay.
Another Big Name Pot Stock
Cronos Group (CRON Stock Report) sits right alongside Canopy Growth in most metrics. Similarly to Canopy, Cronos Group has had a less than stellar past twelve months. But again, its sheer size and market cap mean that it should be able to stick around into the distant future. The company also received a large multi-billion investment several months ago from Altria (NYSE:MO). With this, it has been working on new R and D prospects that should help to increase the number of products it is able to put out.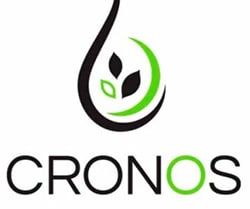 Cronos Group has a large bet on the U.S. cannabis market. For now, it is a waiting game to see what will happen to legislation in America as we move forward. Cronos Group is working tirelessly to produce large quantities of cannabis as well as new derivative-based products. All of these efforts help to illustrate Cronos Group's long term plan heading into the next 5 to 10 years. Because of this, investors should continue to keep a close eye on Cronos Group for its future prospects amongst pot stocks.
These two pot stocks are definitely volatile cannabis companies. But, short term volatility could prove to be no match for future growth plans. As usual, only time will tell what happens with these two pot stocks.
---
MAPH Enterprises, LLC | (305) 414-0128 | 1501 Venera Ave, Coral Gables, FL 33146 | new@marijuanastocks.com