The marijuana industry has seen a large amount of growth in terms of popularity over the course of the past few months to a year or so. In that time, we have seen a large amount of notoriety for the industry which is not only due to the growth overall, but the changing sentiment of those who purchase cannabis and invest in the industry respectively. All of this seems to be very positive, which just goes to show that cannabis could see itself reach its future goals in the not too distant time period.
Leafbuyer Technologies, Inc. (LBUY) is one of the leading companies operating in the ancillary market on cannabis. The company has made their mark by providing a large range of services to dispensaries and consumers who all use or sell cannabis. One of the main features of the online space that they offer is the loyalty programs that they have arranged with the many businesses they serve. The company has been working to provide new and innovative products to the market which continue to revamp an already infant industry.
Recently, the company announced that they have begun to roll out a new program that would offer delivery technology onto their already cutting-edge platform. The launch follows a long period of research in finding out what the best way to implement the program would be. The goal is to have states like California, Arizona, Nevada, and Washington all be able to add delivery features for the dispensaries operating legally. The application, titled Greenlight, will allow consumers to make an order where they can then get it delivered from the dispensary of their choosing.
Kurt Rossner, CEO of Leafbuyer stated that "the addition of this new technology will allow us to monetize our consumer base through a fee generated from each transaction. We'll be able to penetrate thousands of new dispensaries and devilry companies in legal markets by offering this delivery solution. Leafbuyer will not physically deliver the products, rather we will hand off the 'last mile' to our devilry and dispensary partners." All in all, this seems like a major step forward for the company, as they continue to illustrate to so many investors why they may be the top choice. Investors should continue to keep a close eye on Leafbuyer Technologies into the future.
Innovative Industrial Properties (NYSE:IIPR) is another company not solely operating in the marijuana industry. The company operates as a Real Estate Investment Trust or REIT which basically means that they purchase properties which are then leased out to a wide range of growers and distributors alike. This helps to create a very predictable stream of revenue which has helped to create a sense of safety amongst investors.
Currently, they own as many as 18 properties across 11 states in the U.S. including properties in large legal markets like California, Colorado, Illinois, Massachusetts and more. Innovative Industrial Properties is showing that they may have a lot to offer to the more conservative investor.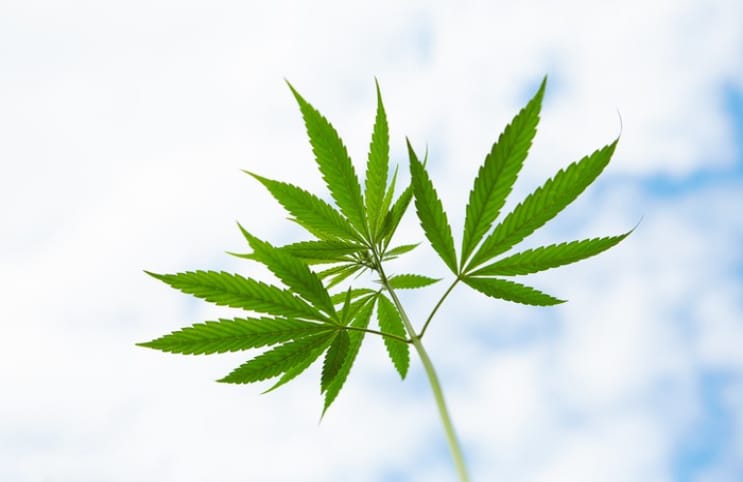 Pursuant to an agreement between an affiliate of MAPH Enterprises, LLC (owners of MarijuanaStocks.com), Midam Ventures LLC and Leafbuyer Technologies Inc., Midam is being paid $50,000 for a period of 30 days beginning November 1, 2018, and ending November 30, 2018. Midam has been paid an additional $50,000 and 40,000 common restricted shares of Leafbuyer Technologies, Inc. extending the contract another 30 days ending December 31, 2018. Midam has been compensated an additional $50,000 by Leafbuyer Technologies and has extended its period of coverage to January 31, 2019. Midam has been compensated an additional $50,000 by Leafbuyer Technologies and has extended its period of coverage to March 1, 2019. Midam has been compensated an additional $50,000 by Leafbuyer Technologies and has extended its period of coverage to April 1, 2019. Midam has been compensated an additional $100,000 by Leafbuyer Technologies for a period of coverage from April 12, 2019 to June 12, 2019. We owned 77,000 shares of Leafbuyer Technologies. We may buy or sell additional shares of (LBUY) in the open market at any time (as of 3/29/2019) Midam Ventures no longer owns 77,000 shares of LBUY), including before, during or after the Website and Information, to provide public dissemination of favorable Information about Leafbuyer Technologies Inc.
---
MAPH Enterprises, LLC | (305) 414-0128 | 1501 Venera Ave, Coral Gables, FL 33146 | new@marijuanastocks.com