The cannabis industry has seen a massive uptick in sales during this pandemic. While the majority of this is simply due to people being at home more, the long term effects could be huge for pot stocks. Marijuana stocks altogether have been showing a great amount of bullish sentiment; albeit in short bursts. But, with so many consumers now turning to the cannabis market, what do the people need to know about using marijuana during this trying time?
[Read More]
One of the many ways in which the cannabis industry has adapted to the coronavirus shutdowns, is to offer curbside pick up and delivery services to those who need to get marijuana. This has helped dramatically with increasing sales and helping to meet the growing demand for marijuana. Many dispensaries have also forced their employees to wear specific protective equipment including masks and gloves. This has helped to form a safe environment for both the employees and those who are purchasing marijuana. But, during this time, there are some things that consumers should know about using and buying pot.
Research is Lacking for Cannabis and Coronavirus
While research for cannabis on its own has been lagging incredibly in the past few years, research on the interaction between marijuana and coronavirus is even further behind. Yet some studies suggest cannabis may help in the fight against the coronavirus. Of course, this is in no way the primary issue that scientists are working to figure out right now, but it definitely is worth researching online to find some answers. Because the coronavirus is a respiratory illness, it makes sense to assume that smoking any substance let alone cannabis, might be concerning for those with weakened immune systems. Richard Castriotta, a doctor from USC, stated that "whether you're smoking tobacco, cannabis, or vaping, you're introducing foreign elements down deep into the lungs. If you do a lot of it, you have more risk of a sustained injury with less of a chance for the lungs to recuperate and heal themselves over."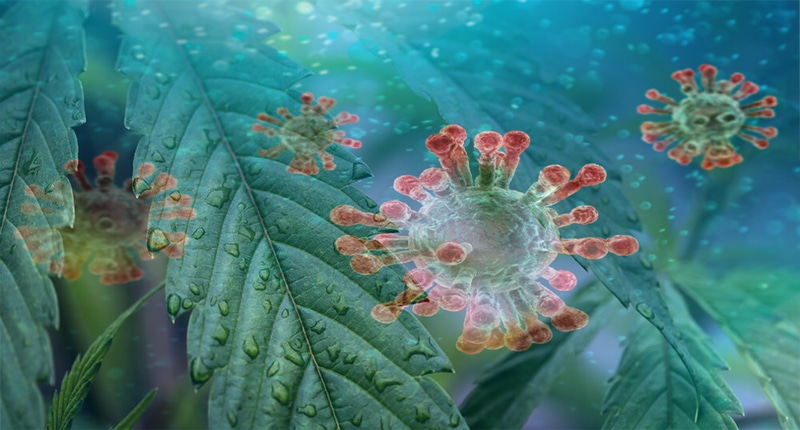 The risk with cannabis is undoubtedly much less than that of tobacco or other substances, but this idea does remain important. The real takeaway here is for those with weakened immune systems or underlying illnesses. Those who fit into those categories may want to use ingestible forms of cannabis, rather than combustible ones. With access to high quality edibles in most states that allow cannabis to be sold legally, there are plenty of options in the marijuana industry for all who want to consume it.
The Bottom Line for Consumers and the Cannabis Industry
Some studies have shown that cannabis may have some anti-inflammatory properties when consumed the right way. Castriotta went on to state that "while some of these compounds (in cannabis) do appear to have anti-inflammatory properties in preclinical studies, none of that has been effectively translated to humans in the context of viral infections, especially with Covid-19." It appears as though there is a continuing lack of information regarding both cannabis and the coronavirus.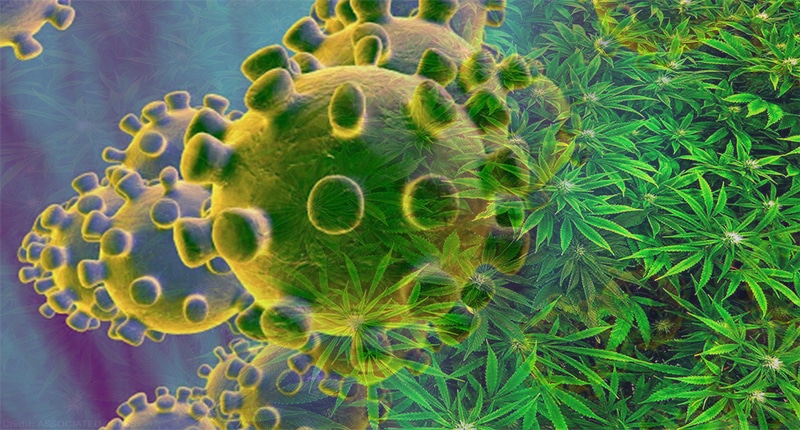 But, with so many helpful properties coming from marijuana, it seems as though it comes down to what is best for the individual user rather than a broad recommendation. The moral is, know your body, and know what makes you feel better. If you do those two things and wash your hands often, you have a much better chance of staying healthy.
---
MAPH Enterprises, LLC | (305) 414-0128 | 1501 Venera Ave, Coral Gables, FL 33146 | new@marijuanastocks.com