Investing in the cannabis industry is nowhere near as simple as finding the most popular marijuana stocks to watch. Rather, it takes a lot of time and research to ensure that the marijuana stock one is choosing, has a solid amount of intrinsic value. This may be a difficult task upon first interpretation, but with a few google searches, it'll become second nature. For those who are not familiar with the current state of marijuana stocks, there are a few things to know.
[Read More]
For one, the coronavirus has brought with it a large amount of market volatility in only a short period of time. The market volatility that we have seen is mostly due to investor fear, coupled with global economic issues stemming from the coronavirus. As you see, it is a difficult time to be a cannabis stock investor. But, with that in mind, there are still some pot stocks that have enough value to make them a popular choice to consider.
As stated before, popularity is not a great judge of value. Rather, these two pot stocks mentioned below are showing some renewed signs of potential in a market that is craving growth. Although there is some good news coming from these cannabis stocks, they still have a lot of issues to overcome. But, with support from investors, it looks like the future could be where the value truly lies.
New News about A Major Pot Stock
Canopy Growth Corp. (CGC Stock Report) is one of the largest cannabis stocks in the industry. The company has seen some troubling news in the past few months. After firing around 500 staff members and cutting production at its facilities, the company looked to be in a less than stellar state. But in the past month or so, we have seen some news that shows the company may actually have some value. Canopy recently announced that the shutdown of its facilities is actually a positive as it has produced more than enough cannabis to satisfy demand.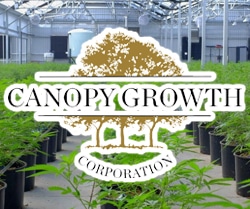 The company also has a new CEO named David Klein who has been working to enact some real change. He has stated that he wants to work on the company's fast run rate of cash as well as how its costs are affecting profits. He has also stated that as opposed to the broad market exposure it currently has, he wants to focus on the homegrown of Canada. The company has been able to generate some real revenue, but much of that is plagued by large losses. Hopefully moving forward, the new structure of the company can prove profitable.
A Popular Alternative Marijuana Stock to Watch
Innovative Industrial Properties Inc. (IIPR Stock Report) is one of the most popular alternative pot stocks in the industry. The company has gotten quite popular after posting consistent profits for several quarters in a row. For those who don't know, the company is a REIT which means that it purchases and then leases facilities for those who want to grow of process cannabis. One of the most interesting things about the company is that it offers dividends to investors. This payout has shot up from around $0.15 two years ago, to almost $1 per share.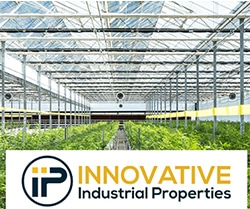 The dividend is an attractive reason for the company to be considered a pot stock to watch, but it has many other factors that make it look valuable. The company does have some issues to overcome such as questions concerning the quality of its properties, but these seem small compared to its overall profitability. Because of this, the company continues to be an intriguing marijuana stock to watch.
---
MAPH Enterprises, LLC | (305) 414-0128 | 1501 Venera Ave, Coral Gables, FL 33146 | new@marijuanastocks.com