Will Pot Stocks Continue Recent Downtrends?
Here we are, in the month of October, and marijuana stocks are showing downward pressure because of COVID again. With recent concerns over president Donald Trump contracting the Coronavirus the market is feeling the effect. On top of that, you have a miss in September job growth that suggests the recovery is slowing up. Once again, the reality and graveness of this pandemic is brought to the forefront of market stability.
[Read More]
Subsequently, pot stocks have been caught in the lower market trend. For example, companies like Aurora Cannabis Inc. (ACB Stock Report) have seen a significant reduction in stock price. To illustrate, it had lost nearly 50% of its market value in September. For a minute this year Aurora became a favorite with people that use the Robinhood trading app. But this popularity has now faded, and Aurora is having issues with its balance sheet.
How Can Market Volatility Affect Your Investments?
On one hand, this type of pot stock volatility has been seen before by seasoned cannabis investors. On the other hand, less experienced traders could find themselves facing big losses if not careful. This brings up the question which marijuana stocks are more stable? The answer is both, ancillary marijuana stocks and pure play stocks can hold some candidates.
For instance, you have top performing marijuana stocks like Innovative Industrial Properties, Inc. (IIPR Stock Report). This cannabis Industry REIT has demonstrated solid market stability since its May lows. In addition to a 50% stock price increase since May, the company also has a 3.36% yearly dividend yield. In other words, stability does exist but you as an investor have to do your research into the cannabis stocks on your watch list.
At the same time marijuana stocks have also seen pure-play companies performing well after the March crash. Even though they are more susceptible to market volatility they also can produce greater gains for stockholders. In some cases, these cannabis stock have seen triple digit percentage gains since March. With that in mind let's take a closer look at these top performing marijuana stocks.
Top Performing Florida Cannabis Stock
Trulieve Cannabis Corp. (TCNNF Stock Report) is a vertically integrated cannabis company based in Florida. Currently, with 59 locations in the state, Trulieve is expanding rapidly and positioning itself well for the states emerging cannabis market. In addition to Florida Trulieve also has operations in California, Massachusetts and Connecticut. Eventually Florida will vote on recreational marijuana use for the state. And when that happens Truilieve will have the largest footprint in the sunshine state.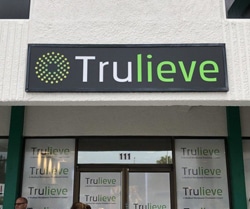 Currently, Trulieve stock is trading around $18 a share coming off August highs of $25. Granted that September stock market trends played a big part in this lower stock action. In spite of this recent pull back Trulieve stock has done well by investors who picked up shares earlier in the year.  It has consequently put Trulieve stock on many analyst stock watch lists.
The Global Canadian Cannabis Stock
 Aphria Inc. (APHA Stock Report) is a leading global cannabis company based in Ontario, Canada. In fact, the company has operations in 10 states outside of Canada. To begin with the company has shown positive earning and profitability for 3 of the last five quarters. This is due to the success it's had with global distribution in Europe. Most important is its acquisition of CC Pharma, a German importer and distributor it acquired in 2019. In detail this had given Aphria Inc. a pre-established platform of 13,000 pharmacies across Germany. This alone has helped the company secure a strong hold in the European cannabis market.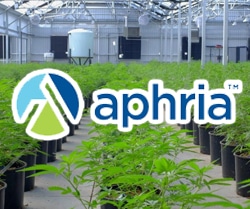 In the meantime, APHA  stock has not performed as well as the company.  In recent trading action back in September, the stock has seen a 6% loss in value. Currently, Aphria's stock is trading around $4.40.  But the stock saw a jump to $6 back in the end of July. Aphria is believed to be one of the best Canadian marijuana stocks by most analyst. This lower stock price can give merit for a deeper look into investment possibilities.
As Aphria builds its global business structure the stock might be setting up for a comeback. Just remember to take the time as an investor and research these companies thoroughly before you make any moves.  Most important is for you to feel comfortable with your investments and position yourself for gains either long or short.
---
MAPH Enterprises, LLC | (305) 414-0128 | 1501 Venera Ave, Coral Gables, FL 33146 | new@marijuanastocks.com