The cannabis industry has been extremely up and down over the course of the past three weeks. Although the coronavirus still seems to be very much in effect, it appears as though investors are becoming more and more comfortable with the idea of investing marijuana stocks. The past three weeks have been mostly filled with losses in the whole of the stock market, but many of the leading pot stocks have actually shown gains in the past three days. March 26th, helped to cement three days of very solid gains. 
[Read More]
Marijuana Stocks On The Rise
During the trading day on March 26th, we saw Tilray (TLRY Stock Report) shoot up by as much as 60%, ending the day at around $8.50. This is a massive gain, even for the cannabis market. This gain could show that there may be room for the bulls to begin stepping back into the industry. But, it seems as though it also could be too early to tell what direction the industry is moving in. The coronavirus has caused mass uncertainty around the world. Because of this, investors looking for a more stable set of pot stocks to watch may want to wait until after the dust has settled.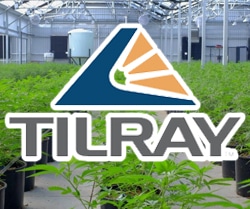 Is This Pot Stock On Its Way Back Up
Canopy Growth (CGC Stock Report) posted gains of around 9% during the trading day on March 26th. Canopy ended the day at just under $15, which is quite a substantial rise from the under $9 mark it was at just ten days ago. CEO of Canopy, Mark Zekulin recently stated that "Canopy also continues to hold the strongest market share in the Canadian recreational market, with still over $1 in every $4 spent at the till being spent on a Canopy product in our estimation. Canopy is No. 1 still in Ontario, No. 1 in Nova Scotia, No. 1 in PEI and No. 1 in Alberta, the country's most developed market at over a 35% market share. In Québec, we are No. 2, only behind HEXO." This sentiment shows just how much potential the company has when compared to other leading Canadian cannabis stocks.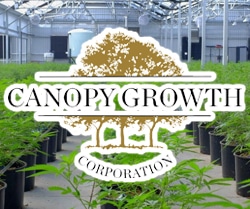 We do have to consider that Canopy Growth has gone through a bit of a rough patch, as is the case with the majority of pot stocks in the market. The company has chosen to work on its home market of Canada, as opposed to focusing the entirety of its energy on International expansion. This has put Canopy in a great position for future growth. But, with the way the market is going right now, it is difficult to tell if Canopy Growth will remain a pot stock to watch. 
All in all, it seems as though it may be best just to take a step back from investing in any market right now. It is a very difficult time given the current geopolitical system regarding coronavirus. Because of this, investments are extremely subject to high levels of volatility. With pot stocks, this volatility is heightened simply due to the infancy of the market overall. But, for more seasoned investors who tend to look for high volatility growth companies, investing in cannabis stocks may be the right choice. For those who are more conservative, it may be best to take a step back for now. 
---
MAPH Enterprises, LLC | (305) 414-0128 | 1501 Venera Ave, Coral Gables, FL 33146 | new@marijuanastocks.com