The marijuana industry has been quite heavily dominated by the companies that grow the substance over the course of the past several months. With so many investments going to the top of the industry, it begs the question as to why growers remain so highly coveted. One of the main reasons for this is that cannabis has become viewed upon as a commodity.
This means that even if a company has less than stellar financials, they could still have some value hiding in the large quantity of cannabis that they can produce. Often times, this can add a layer of comfort when looking to invest in a market that is quite volatile, to begin with.
The Green Organic Dutchman (TGODF) (TGOD) is one of the leading growers of cannabis in the whole of the industry. The company recently released a large amount of data showing some promising results for their year-end numbers.
The company shows that they ended the year with as much as $263 million in cash and restricted cash which should help them on their goal to expanding internationally as well as funding new projects for internal growth. Additionally, the company was able to complete a $76.2 million bought deal financing deal which should also help them to raise some much-needed capital.
In recent news, The Green Organic Dutchman stated that they have received approval from the Hamilton City Council which would allow them to operate their greenhouse in Ancaster, Ontario. The only hurdle left in the way is a confirmation of the settlement by the Local Planning Appeal Tribunal which should happen in the not too distant future.
Brian Athaide, CEO and Director of The Green Organic Dutchman stated that "this is tremendous news for our Company and for the city of Hamilton. We are a global company that has its roots in Hamilton, and we are looking forward to expanding our production of high quality, organic cannabis right here in our home town. This is important to TGOD's ability to generate considerable near-term revenue while the Company continues to approach its global planned output of 219,000 kgs."
All of this news just goes to show the commitment of the Green Organic Dutchman to growth in their business, and the amount of cannabis that they can produce overall.
The Supreme Cannabis Company (NASDAQOTH:SPRWF) is another one of the players in the marijuana growth industry. The company has shown that they can grow as much as 114 grams per square foot which is quite a large yield considering some other players. One of their leading prospects is their internal brand 7Acres which caters to the premium recreational market on the substance.
The company currently works out of their 440,000 square foot facility at 7Acres which should yield as much as 50,000 kilograms of high-grade cannabis per year when operating at full capacity. Not only is this a sizable amount of cannabis, but it also shows that they are willing to enter the niche market on premium cannabis as well. Investors should continue to watch the Supreme Cannabis Company as they work to build their business into the future.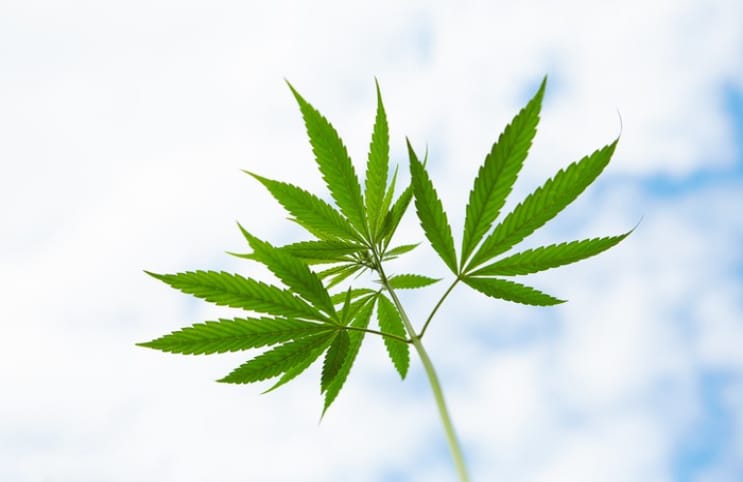 Pursuant to an agreement between an affiliate of MAPH Enterprises, LLC (owners of MarijuanaStocks.com), Midam Ventures LLC and The Green Organic Dutchman, Midam is being paid $20,000 per month for a period beginning July 30, 2018, and ending July 30, 2019. We may buy or sell additional shares of (TGODF/TGOD) in the open market at any time, including before, during or after the Website and Information, to provide public dissemination of favorable Information about The Green Organic Dutchman. The principles of MAPH participated in the IPO for The Green Organic Dutchman Holdings, Ltd. (TGOD) & own a collective 193,797 free trading shares & 9,725 warrants. The principals of MAPH intend to sell their positions in (TGOD) for profit. MAPH nor any of its principals have been compensated for any material related to (TGOD). As of November 13, 2018 a member of MAPH Enterprises LLC holds freely trading 231,300 shares and 150,000 warrants of The Green Organic Dutchman (TGODF) purchased in the open market. These may be sold at any point. This disclaimer will be updated at such time.
---
MAPH Enterprises, LLC | (305) 414-0128 | 1501 Venera Ave, Coral Gables, FL 33146 | new@marijuanastocks.com