The ancillary market associated with cannabis has become one of the most popular spaces to invest in throughout the past few months. In that time, many of the smaller, less well-known companies have shown their potential to be quite high. These companies may not be the producers of cannabis, but they do occupy a space that is quite valuable to most businesses in the industry. This can be anything from packaging to real estate investments and more.
Leafbuyer Technologies, Inc. (LBUY) is one of the leading online platforms for everything about the marijuana market. The company has been working to create a digital space that can help consumers with everything from finding the nearest dispensary to locating deals in their area.
Leafbuyer Technologies recently announced that they have shown an almost 25% increase in network traffic to upwards of 10 million impressions for January of this year. Mark Breen, COO of Leafbuyer stated that "We develop partnerships with hand-selected external websites, like Dope Magazine and LA Weekly, in several markets across the country to help promote Leafbuyer dispensary customers. Through these websites, cannabis consumers can interact with our customers and their deals through a Leafbuyer app plugin, all without leaving the original site."
Leafbuyer has become one of the leading platforms for anyone who wants to know anything about the world of marijuana. February projections for the site are showing that they could see as much as 11 million impressions. This would show an almost 75% increase for year-over-year numbers. This growth only further illustrates how much consumers are relying on all things Leafbuyer to get their news.
One of the most popular features of the site that has only developed in the past few months has been the entrance of several Leafbuyer Loyalty programs. These loyalty programs have helped to give consumers access to a range of local dispensaries. With these continued partnerships, Leafbuyer is showing just how much growth they have the potential to see in the coming months.
Innovative Industrial Properties (NYSE:IIPR) is another company that occupies the ancillary market on cannabis. The company currently operates a Real Estate Investment Trust or REIT, and went public way back in the day on the NYSE. Recently, they announced that they had acquired as much as 43,000 square feet of industrial space in Sacramento, California. The company has stated that this means that they now have as many as a dozen properties across ten states in the U.S. The majority of these are grow operations and processing facilities, which have become some of the most ideal ways to start a business in the cannabis market.
The company has shown data that their average yield on invested capital is around 15%, which means that they should give a return somewhere in the neighborhood of $160 million in invested capital throughout the next five or so years. Innovative Industrial Properties remains one of the strongholds of the ancillary market associated with marijuana.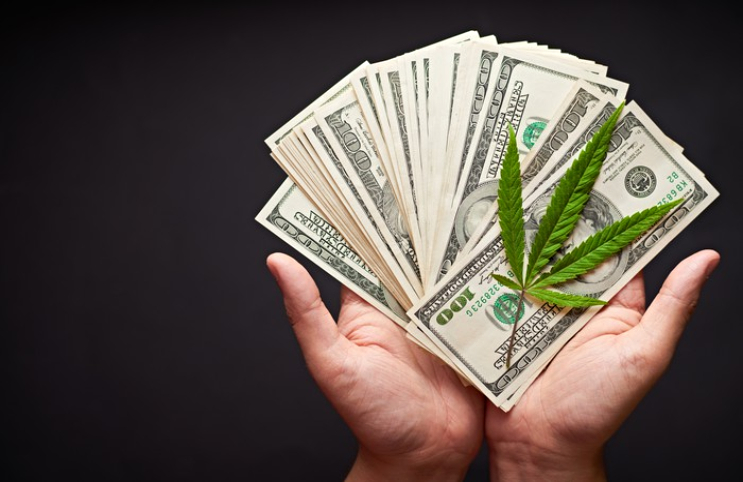 Pursuant to an agreement between an affiliate of MAPH Enterprises, LLC (owners of MarijuanaStocks.com), Midam Ventures LLC and Leafbuyer Technologies Inc., Midam is being paid $50,000 for a period of 30 days beginning November 1, 2018, and ending November 30, 2018. Midam has been paid an additional $50,000 and 40,000 common restricted shares of Leafbuyer Technologies, Inc. extending the contract another 30 days ending December 31, 2018. Midam has been compensated an additional $50,000 by Leafbuyer Technologies and has extended its period of coverage to January 31, 2019. Midam has been compensated an additional $50,000 by Leafbuyer Technologies and has extended its period of coverage to March 1, 2019. Midam has been compensated an additional $50,000 by Leafbuyer Technologies and has extended its period of coverage to April 1, 2019. We own 77,000 shares of Leafbuyer Technologies. We may buy or sell additional shares of (LBUY) in the open market at any time, including before, during or after the Website and Information, to provide public dissemination of favorable Information about Leafbuyer Technologies Inc.
---
MAPH Enterprises, LLC | (305) 414-0128 | 1501 Venera Ave, Coral Gables, FL 33146 | new@marijuanastocks.com