4 Marijuana Stocks For Your 2022 Watchlist
Some marijuana stocks have slowly been building back some good momentum. Much of this can be attributed to the positive speculation as shareholders wait for earnings to drop. This month many top cannabis companies are set to release earnings which are said to be solid reports for most. The progress of the cannabis industry has been unmatched by few other industries. This growth ranges from companies expanding whether through M&A or the opening of new facilities. Also more places around the world especially the United States pushing for better cannabis legislation.
So far in 2022 more states are getting ready to vote on legalizing cannabis. If successful it would only add more value to the cannabis industry and possibly help to see some upward trading for certain marijuana stocks. If you are watching the sector and see this volatile trading firsthand you know if you are looking to invest timing is key. You want to wait for this volatile trading to show some pullback before looking for marijuana stocks to buy.
You always want to wait for a drop before buying or if you feel the stock will rise in the near future from its current price. Buying low and selling high is always the key strategy for any kind of investing. Just make sure you do your research and learn all you can about the cannabis stocks that interest you. Knowing about a company's current financials and projects can give you a good idea if money is being made and if the company is heading down the right path. The companies mentioned below are several marijuana stocks to watch right now.
Top Marijuana Stocks To Watch In The Stock Market Today
Green Thumb Industries Inc.
Green Thumb Industries Inc. engages in the manufacture, distribution, and sale of various cannabis products for medical and adult use in the United States. On August 3rd the company released its second quarter 2022 earnings.
Q2 2022 Highlights
Revenue increased 4.8% sequentially and 14.6% year-over-year to $254.3 million.
The first half of 2022 revenue increased 19.4% to $496.9 million compared to the first half of 2021.
An eighth consecutive quarter of positive GAAP net income, delivering $24.4 million or $0.11 per basic and $0.10 per diluted share.
Adjusted Operating EBITDA grew 17.4% sequentially to $78.7 million or 31.0% of revenue.
Cash flow from operations of $39.9 million year-to-date.
Words From The Company
"We are pleased with our second quarter results, especially in this challenging economic environment. Five percent revenue growth and greater than 300 basis point improvement in Adjusted EBITDA margins over the previous quarter demonstrate the results of our focus. We continue to maintain a strong balance sheet, which gives us ample flexibility to support our growth initiatives," said Green Thumb Founder, Chairman, and Chief Executive Officer Ben Kovler.
Trulieve Cannabis Corp.
Trulieve Cannabis Corp. together with its subsidiaries operates as a medical cannabis company. It cultivates and produces products in-house and distributes its products to Trulieve branded stores across the United States. In recent news, the company has once again reported record earnings. The company released there Q2 2022 earnings on August 10th.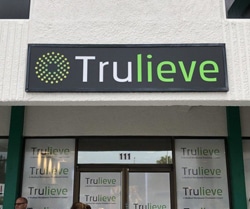 Key Mentions And Highlights
Revenue increased 49% year over year to $320.3 million from $215.1 million and 1% sequentially.
Retail revenue increased 3% to $298.6 million and wholesale, licensing and other revenue declined by 22% sequentially to $21.7 million.
Gross profit of $182.2 million and GAAP gross margin of 57% in the second quarter compared to gross profit of $178.2 million and GAAP gross margin of 56% in the first quarter of 2022.
Adjusted EBITDA grew 17% year over year to $111.0 million*, or 35% of revenue in the second quarter compared to Adjusted EBITDA of $105.5 million*, or 33% of revenue in the first quarter of 2022.
Cash at quarter end of $181.4 million.
Words From The CEO
"Our team delivered strong second-quarter results with topline growth and margin improvement by staying focused on our plan," said Kim Rivers, Trulieve CEO. "During our mid-year strategic review, we identified proactive measures to address the rapidly evolving economic landscape."
[Read More] Top Marijuana Penny Stocks To Watch For Q3 2022
Curaleaf Holdings, Inc.
Curaleaf Holdings, Inc. operates as a cannabis operator in the United States. It operates in two segments, Cannabis Operations, and Non-Cannabis Operations. On the 8th of August, the company released its more recent earnings report.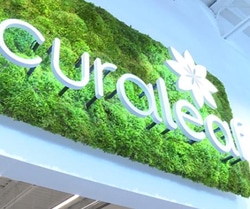 Second Quarter 2022 Highlights
Second Quarter 2022 Revenue of $338 Million, an increase of 8% sequentially and YoY
Second Quarter 2022 Adjusted EBITDA(1) of $86 Million, an increase of 18% sequentially and 2% YoY
Generated $12 Million of Positive Operating Cash Flow for the First Half of 2022
Added seven new retail dispensaries, closing the quarter with 135 total locations, and serviced nearly 2,200 wholesale partner accounts.
Commenced adult-use sales in New Jersey, with BDSA estimating a $2.3 billion market by 2026.
Executed historic 4/20 with net revenue increasing 45% year-over-year.
CEO Commentary From Curaleaf
Matt Darin, Chief Executive Officer of Curaleaf, stated, "In the second quarter we made key adjustments and some bold decisions to focus on operational excellence, innovative products and brands, and leadership talent, and we are already seeing positive results as demonstrated by a 267 bps improvement in gross margin on cannabis sales. This quarter we continued to grow our retail footprint, expand our distribution partnerships, and launch innovative new product lines that excite consumers and invigorate the industry.
[Read More] Top Marijuana Stocks On The Move This Week
Cresco Labs Inc.
Cresco Labs Inc. together with its subsidiaries cultivates, manufactures, and sells retail and medical cannabis products in the United States. The company recently announced that Illinois begins issuing new adult use dispensary licenses. Which Cresco has been considered to obtain one. Also, the company has announced it will be releasing its earnings on August 16th.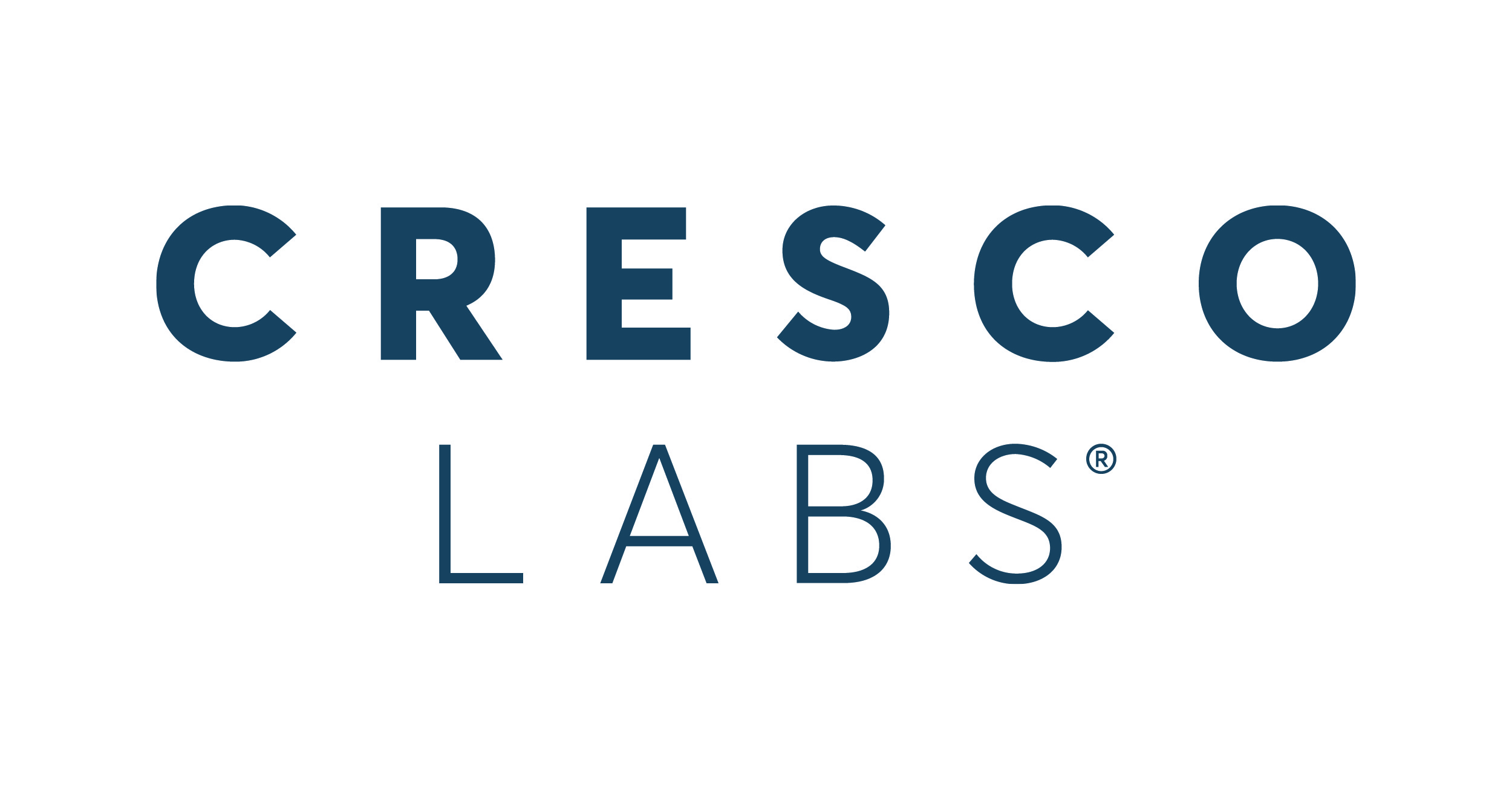 Words From Charlie Bachtell
"We're thrilled for all new Illinois cannabis business owners who finally have the opportunity to get their businesses up and running. We're also incredibly proud of our Cresco Labs team members who—through our SEED Community Business Incubator—assisted social equity groups with their license applications," said Charlie Bachtell, CEO, and Co-Founder of Cresco Labs.
Greenlane Holdings, Inc.
Greenlane Holdings, Inc. develops and distributes cannabis accessories, child-resistant packaging, vape solutions, and lifestyle products in the United States, Canada, and Europe. It operates through two segments, Consumer Goods and Industrial Goods. In recent news, the company announced it has secured a $15 million asset-based loan. The loan is for a term of three years and will support Greenlane's strategic initiatives and working capital needs.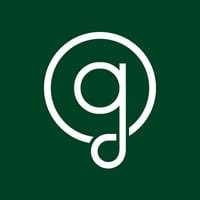 CEO Commentary
"We are continuing to make solid progress on our previously announced strategic plan to reduce our cost structure, accelerate our path to profitability, and increase liquidity on a non-dilutive basis," said Nick Kovacevich, CEO of Greenlane.
---
MAPH Enterprises, LLC | (305) 414-0128 | 1501 Venera Ave, Coral Gables, FL 33146 | new@marijuanastocks.com