As we to move deeper into 2020, we continue to see the cannabis industry grow at a rapid pace. This is a mixture of new innovation and the public's desire to see cannabis be legalized. There are many other factors within this, though currently, it seems that these two are the most prominent. But, for investors, there are several key things to consider about this new year with marijuana stocks. One of the most important factors for success is the shifting political landscape surrounding cannabis.
Right now, the focus of the world seems to be on geopolitical tensions within the U.S. But, this could shift in the near future back toward the legalization of cannabis. This becomes especially true as we enter a year where an election is happening in the nation. Many of the candidates running for president have stated that legalizing cannabis is a no brainer. If this were to occur, the hopes are that we could see this positivity ripple through the pot stock market.
[Read More]
Cannabis is still very new in a young market. With this infancy, it seems as though the market is still trading heavily off of speculation. This means that volatility is high, and pot stocks are still working to find their intrinsic values reflected in their respective stock prices. But, as we move into this new year, the hopes are that value will begin to shine through.
Marijuana Stock To Watch: A Well Known Player
Canopy Growth (CGC Stock Report) is widely regarded to be the largest pot stock in the world. In terms of free cash, the company is sitting on somewhere north of $2 billion. Most of this cash comes from a very large investment made into the company by Constellation Brands (STZ Stock Report) back in 2017. This investment totaling around $4 billion helped to bring the company to the forefront of the industry.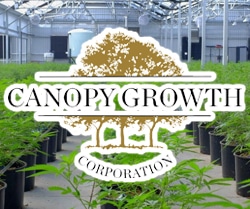 But, with massive volatility and investors upset about an almost spending spree, the company remains in question. Despite having so much cash on hand, the company has all but burned through large portions of it. Additionally, the company has reported some incredible operating losses which have resulted in less than stellar sentiments from pot stock investors. Moving into this new year, it will be interesting to see where Canopy Growth can go.
An Alternative Marijuana Stock to Buy Or Sell?
GW Pharmaceuticals (GWPH Stock Report) is another example of a pot stock with a large amount of cash on hand. The company was made famous with the production of a drug known as Epidiolex. This drug was formulated specifically for those with rare forms of epilepsy.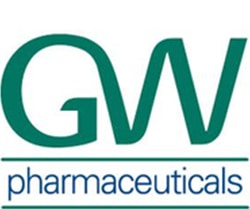 The company has stated that it has as much as $550 million of free cash on hand at the current moment. Much of this money is going to the research and development of new drugs and formulas for future substances. But, as a solid alternative pot stock, the company continues to bring in new investors from around the industry.
---
MAPH Enterprises, LLC | (305) 414-0128 | 1501 Venera Ave, Coral Gables, FL 33146 | new@marijuanastocks.com