2 Marijuana Stocks To Watch That Have Picked Up More Momentum In 2021
This past year marijuana stocks have thrived in a major way. As 2020 has come and gone during that time much progress has been made. Many thought that due to how Covid took hold of the world that the cannabis industry would not survive. However, the opposite happened and cannabis became an even bigger industry. What some may not know is when cannabis was deemed essential many dispensaries were left open for business. With more legal cannabis being sold it resonated well with some of the top marijuana stocks. This was one of the reasons why some marijuana stocks had record-breaking earnings during 2020.
[Read More]
Now that we have entered a new year many of the top marijuana stocks are looking to continue their upward trend. But how is the question of what will it take to keep things moving up for cannabis stocks? Having good business operations and keeping things update with shareholders is a good start. Another factor that shareholders consider is what the future of the company will look like. This gives investors better insight into whether the company can remain profitable in the long term. So far many investors have become better adjusted to investing in time where more volatility and speculation impact the market. Never the less first day of the 2021 trading year some marijuana stocks have shown a continuous upward trend. Below are 2 marijuana stocks to watch that have the chance to see new highs during 2021.
Top Pot Stocks To Watch This Year
HEXO Corp. (HEXO Stock Report)
Mari Med Inc. (MRMD Stock Report)
2 Marijuana Stocks That May Become More Profitable: Hexo Corp. (HEXO) #1
During this past year, HEXO Corp Inc. is one of many marijuana stocks that has been traded off a high amount of speculation. This was partly due to the uncertainty of what the future of the company will be. Yet Hexo was one of the few marijuana stocks that started its downtrend earlier in 2020. Now that's not to say that gains were not made. From March to November HEXO stock was trading sideways with moments of volatility.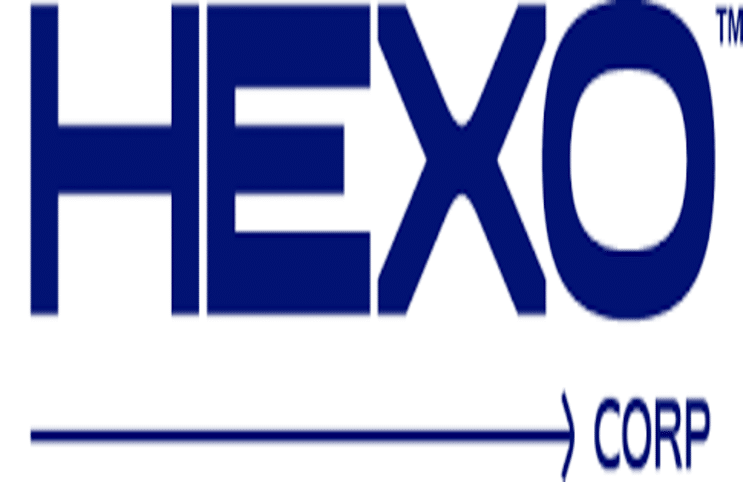 From May 14th to May 18th, 2020 HEXO stock shot up by 72% which was a solid price movement after dropping in the market. Although short-lived it wasn't long before HEXO stock dropped back down on the 20th of that same month. However, from the 20th of May to June 8th HEXO shot up again but this time by 143%. This increase was significant in the fact that it showed investors that HEXO stock still has the ability to be marijuana stock to watch.
For the month of November, HEXO stock bounced up from a low of $2.59 to 4.48 a share. This increase was a 70% gain in the market. Currently down from previous highs HEXO stock once again in a volatile filled market increased by 10% from the prior trading day. So far the new year has started well for HEXO Corp. and as things, progress 2021 may be the year for the company to reach levels in the cannabis industry.
2 Marijuana Stocks That May Become More Profitable: Mari Med Inc. (MRMD) #2
Mari Med Inc. is yet another marijuana stock that for most of 2020 has been trading down in the market. Yet even though down from previous highs some subtle gains have been along the way. Looking back over this past year we can see that MRMD stock was affected by how volatile the market can be. Although back in March of 2020 MRMD wasn't impacted as much as other top marijuana stocks that dropped in the share price. From the middle of March to the 26th of the same month MRMD shot up by 61%. This was a strong signal that the company is still a marijuana stock to watch while other cannabis stocks declined during the same time. As the company continued to battle volatility from April to the end of June MRMD was mostly trading sideways with small spikes in trading.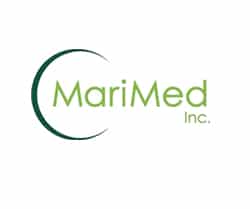 From June 21st to the 22nd MRMD stock saw gains of 54%. Modest gains like these show that the company is trying to keep its momentum going. Fast forward to November and MRMD had a nice rally during that time shooting up by 271%. This set a new pace for the company to rise up in the market. Currently down from these gains from December 12th to January 5th MRMD stock caught more upward momentum and saw gains of over 85%.
As it stands MRMD stock is finding more upward momentum as it battels to reach previous highs in a volatile market. With 2021 here this marijuana stock to watch is off to a good start. Now the question is can they continue to see more gains as time goes on. Some investors believe Mari Med Inc. has the makeup to be a marijuana stock with potential growth value.
---
MAPH Enterprises, LLC | (305) 414-0128 | 1501 Venera Ave, Coral Gables, FL 33146 | new@marijuanastocks.com