The marijuana industry has seen quite the dramatic level of success over the course of the past few years. In that time, we have seen not only the industry change but the public perception of the substance as a whole. As we continue to move toward a marijuana-guided future, it seems as though the most important thing to do is to always research a company before putting any money in. With that in mind, there is a large amount of potential left to be seen in the cannabis industry as we move throughout the coming months.
TransCanna Holdings Inc. (TCAN)(TCAN.CN) is a Canadian-based cannabis company that has been working throughout their various Californian subsidiaries. The company does not participate in the growth of the substance at this time with the majority of their business lying in the service side of the market. This includes everything from branding to transportation and distribution services. Because of this, the company is not nearly as subject to the volatility of the market that comes with being one of the growers of marijuana, and rather can be deemed a more stable company in the space.
Recently, the company provided a large amount of information including a complete video tour on their almost 200,000 square foot vertically integrated facility. The company has also been working to completely overhaul their senior management team as they can now handle a much greater amount of challenges given the large facility.
One of the most exciting deals that the business has come into in recent months has been an LOI with Persuasion Brewing Co. to begin the production of CBD-infused nonalcoholic beer. The CBD-infused beverage market has become quite large with massive amounts of investments going into the space.
The goal with this new deal is to assign a part of their new facility to Persuasion Brewing Co. so that they can handle all of the production details. With this deal, they will begin the production of a variety of different types of CBD-infused nonalcoholic beer, which should help to bring them deeper into the product side of the market. With such a strong sense of logistics, their movement into the physical product space should help them to move deeper into the future of the cannabis industry overall.
HEXO Corp. (OTC:HEXO) is considered to be one of the larger growers of marijuana in the industry. The company has managed to make quite a name for themselves as they have seen their equity year-on-year shoot up by over 110%. Although they do have a partnership with Molson Coors Brewing (NYSE:TAP) to begin the production of CBD-infused nonalcoholic beverages, they do have a long way to go before products can hit the market. With so much attention being paid to these types of products, it is clear that they are here to stay. All in all, investors should keep a close eye on HEXO Corp. throughout the near future.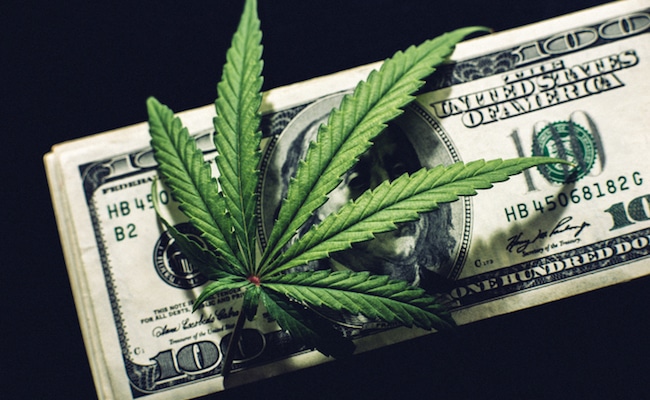 Pursuant to an agreement between an affiliate of MAPH Enterprises, LLC (owners of MarijuanaStocks.com), Midam Ventures LLC and TransCanna (TCAN.CN), Midam is being paid $33,000 per month for 3 months byTransCanna (TCAN.CN) for a period from February 14, 2019 to May 14, 2019. We may buy or sell additional shares of (TCAN.CN) in the open market at any time, including before, during or after the Website and Information, to provide public dissemination of favorable Information about TransCanna (TCAN.CN)
---
MAPH Enterprises, LLC | (305) 414-0128 | 1501 Venera Ave, Coral Gables, FL 33146 | new@marijuanastocks.com