The marijuana stock market has been moving toward success for quite some time now. In the past few years, the industry has changed quite drastically, allowing for a new path to take hold. Despite there still being quite a heavy amount of volatility, the cannabis market is showing signs of stability for the coming months.
With the majority of attention being paid to those who grow the substance, there is still a large amount of opportunity lying in the companies that offer services or alternative products to the space. The best advice is simply to keep one's options open and always to do the proper research.
Ionic Brands Corp. (IONC) (IONC.CN) is one of the leading cannabis holdings company currently based out of the Washington market. The company is headed by a team that together has decades of experience in the marijuana market. Currently, Ionic Brands has been working heavily to move into the Oregon and Californian market, which represent two of the largest marijuana markets in the world. With such a diverse portfolio of cannabis products filling both the premium and luxury sectors, the company looks like they have quite a solid path set ahead of them.
Recently, Ionic Brands announced that they have signed into a definitive agreement that will allow them to acquire Zoots Premium Cannabis-Infused Edibles. With the edible market being one that is extremely valuable, the acquisition of Zoots Premium Cannabis-Infused Edibles should help them to get quite the head start. The agreement states that they will acquire Zoots for around $900,000 in addition to 10.7 million common shares of the company when the deal closes.
Ionic Brands portfolio of products includes a large amount of similar cannabis-concentrate based edibles and vaporizable substances. With Zoots, they now will add a state of the art edible producer to their line up. Zoots has also shown quite a seizable past with as much as $7.5 million in revenues forecast for this year. John Gorst, CEO of Ionic Brands stated that "Zoots handcrafted and delicious edible products are extremely popular among consumers and complements are enormously popular vaporizer pen. Acquiring Zoots allows us to expand our product offering into the edibles space and expands our current distribution network which is a win-win for stakeholders."
Canopy Growth Corp. (NYSE:CGC) is one of the largest players in the whole of the marijuana industry. The company has been working heavily to delve into the international market on cannabis, which they have done by entering into the European space. The company has also set its sites on moving deeper into the U.S. market which as we all know, is one that is extremely lucrative.
With a high amount of legal logistics still in the way, it may be a while before they can get into the aforementioned markets. As one of the largest players in the whole of the industry however, they do look like they have quite a solid shot ahead of them.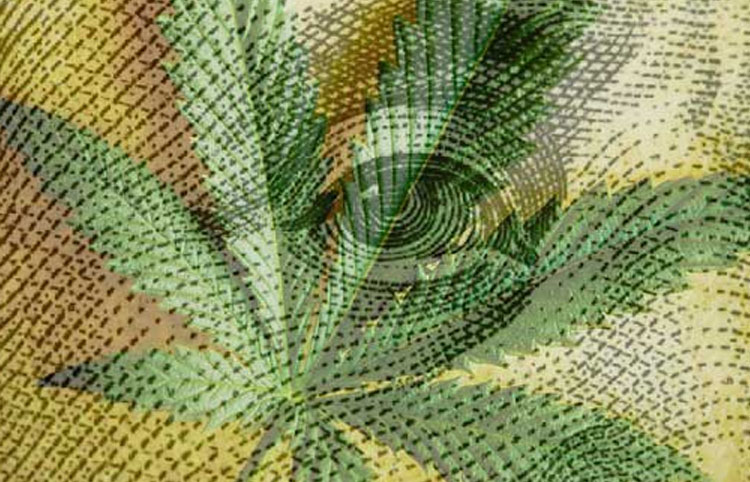 Pursuant to an agreement between an affiliate of MAPH Enterprises, LLC (owners of MarijuanaStocks.com), Midam Ventures LLC and Ionic Brands Corp (IONC), Midam has been paid $50,000 from Ionic Brands Corp (IONC) for a period from April 2, 2019 to May 2, 2019. We may buy or sell additional shares of (IONC) in the open market at any time, including before, during or after the Website and Information, to provide public dissemination of favorable Information about Ionic Brands Corp (IONC).
---
MAPH Enterprises, LLC | (305) 414-0128 | 1501 Venera Ave, Coral Gables, FL 33146 | new@marijuanastocks.com