Can These Pot Stocks Succeed In The Long Term?
When we talk about the largest marijuana stocks in the industry, we have to consider a few factors. For one, volatility seems to be the highest amongst these pot stocks. This includes companies like Aphria Inc. (NYSE:APHA) and Curaleaf Holdings Inc. (OTC:CURLF). On the other hand, large marijuana stocks offer investors some of the greatest exposure to the cannabis industry at large. This means that investors can reap the benefits of any major growth that occurs in the marijuana sector. To make a decision as to which pot stock to watch, investors must first define their investing strategy.
[Read More]
For long term investors, ancillary pot stocks like KushCo Holdings Inc. (OTC:KSHB), may be a better choice. Whereas for shorter-term investors, more volatile companies could be what one is looking for. Regardless, investors should always do all the research they can to find out information about a given pot stock. With the right research on hand, investors can avoid unexpected volatility in their holdings. While cannabis stocks do remain quite volatile, it's all about knowing how to use that volatility to one's advantage.
A Leading Alternative Marijuana Stock To Watch
GW Pharmaceuticals Inc. (NASDAQ:GWPH) is one of the leaders when it comes to alternative marijuana stocks. As a pharmaceutical company, we can't truly call GWPH stock a marijuana stock. But, the company produces several drugs that utilize cannabis compounds. In the past, GWPH stock has grown due to the company's production of the drug Epidiolex. After receiving approval from the FDA, the company began to sell it in mass quantities. For those who don't know, Epidiolex is used to treat rare forms of epilepsy and seizure disorders.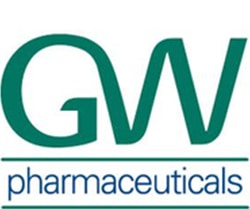 In its latest first-quarter results, Epidiolex alone generated as much as $116 million in revenue. In its total revenue, the company brought in around $120 million, showing just how important Epidiolex is to its success. GW has been working to move into European markets in the past few years. It sees Europe as a major frontier for its products. If it is able to receive approval abroad, it would be major news for the company. As an alternative pot stock, GWPH stock tends to be less volatile than many other leading marijuana stocks. For that reason, it remains a pot stock to watch.
An MSO Marijuana Stock To Watch With Potential In The Market
Trulieve Cannabis Corp. (OTC:TCNNF) is one of the largest multi-state operators in the cannabis industry. TCNNF stock has come to light in the past few years for its operations in Florida. Currently, out of 53 open locations, 51 of those are in Florida. While it is attempting to move into other statewide markets, the company has seen a great deal of success in the Sunshine State. In addition, many investors believe that Florida may go full rec in the near future.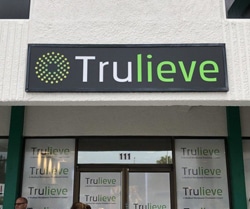 This would give Trulieve an incredibly advantageous position in the industry there. In its latest first-quarter results, TCNNF stock showed around $96 million in revenue. That number represents a more than 20% increase from its previous quarter. In addition, the company ended the first quarter with over $100 million in cash. Its financial position along with its solid business model means that Trulieve Cannabis could have a long term stake in the cannabis industry. With Florida showing a great deal of potential, TCNNF stock remains a leading pot stock to watch.
---
MAPH Enterprises, LLC | (305) 414-0128 | 1501 Venera Ave, Coral Gables, FL 33146 | new@marijuanastocks.com