3 Marijuana Stocks To Buy Before Next Week?
Marijuana stocks have recently seen a drop in trading momentum. Now over the last several weeks, there have been better days of trading. So to say that a potential recovery happens is not impossible. This up and down trading is what happens when a sector sees increased volatility. Wich for marijuana stocks is evident as the cannabis sector is highly volatile. Still, in a volatile market, there are ways to position yourself to see the best outcome. For example, if see you a company that you know is a good one but happens to be dropping it may be wise to add that marijuana stock to your portfolio.
The better a company is doing out of the market tells people that it could be the better marijuana stock to buy. The reason we see more people buy companies thriving out of the market is they stand the best odds of seeing a recovery first. Right now many companies are preparing to report earnings. This has been one of the reasons why some marijuana stocks have seen a rise in trading. Yet the same concerns are present and that is when a company does see a rise it is still quick and short-lived.
But with much to be seen and done as the cannabis industry is still progressing could mean better days of trading in the near future. At times depending on the significance of the news it can be a good reason as to why the sector starts to build better momentum. If you are looking to invest in cannabis stocks make sure you do your homework beforehand. The companies below are several marijuana stocks to watch.
Top Marijuana Stocks To Watch In The Stock Market 2022
TPCO Holding Corp. (OTC:GRAMF)
Columbia Care Inc. (OTC:CCHWF)
Ascend Wellness Holdings, Inc. (OTC:AAWH)
TPCO Holding Corp.
TPCO Holding Corp. cultivates, extracts, manufactures, distributes, retails, and delivers cannabis in California. In recent news, the company has released its Q2 2022 earnings report.

Second Quarter 2022 Highlights
Net sales for Q2 2022 were $27.4 million
Gross profit for Q2 2022 was $6.6 million, or 24% of net sales
Net loss and comprehensive loss for Q2 2022 was $30.5 million
Adjusted EBITDA loss for Q2 2022 was $18.4 million. Adjusted EBITDA removes the effects of changes in fair value of financial instruments, impairment charges, and other non-cash items.
Unrestricted Cash and cash equivalents totaled $126 million as of June 30, 2022.
Further supported strategic profitability improvement plan with the appointment of Roz Lipsey as Executive Vice President of Operations & Wholesale, a newly created role to focus on implementing operational efficiencies and cost-saving initiatives across the Company as well as the continued growth of the Company's omnichannel retail platform
Words From The Company
"Our team remains focused on our business transformation, and this quarter's results are an early indication that our profitability improvement plan is working," said Troy Datcher, Chief Executive Officer, and Chairman of The Parent Company.
Columbia Care Inc.
Columbia Care Inc. cultivates, manufactures, and provides cannabis products and related services. It offers flowers, edibles, oils, and tablets under the Seed & Strain, Triple Seven, gLeaf, Classix, Press, Amber, and Platinum Label CBD brands. Back on August 15th Columbia Care also reported its Q2 2022 financial earnings.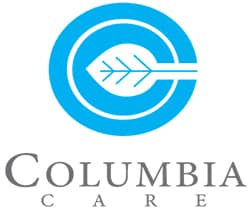 Q2 2022 Key Mentions And Highlights
Quarterly Revenue of $129.6 Million, an Increase of 5% QoQ and 18% YoY
Gross Profit of $50.8 Million, an Increase of 17% YoY
Adjusted EBITDA1 of $12.0 Million and YTD Adjusted EBITDA Margin1 of 11%
In April, launched adult-use sales in New Jersey with limited hours; expanded to full adult use hours in June 2022; revenue in New Jersey more than doubled sequentially
Completed expansion of Jefferson Park dispensary in Illinois, adding more than 1,700 sqft, and converted to the Cannabist retail experience
Celebrated rebrand of Portsmouth, Virginia location to Cannabist, the 31st in the nation
Retail revenue increased 4% over Q1 2022, led by New Jersey, Virginia, and West Virginia
Wholesale revenue increased 11% sequentially, led by growth in Pennsylvania and West Virginia
[Read More] 3 Canadian Marijuana Stocks To Buy Mid August?
Words From The CEO
"In these challenging times, Columbia Care achieved exceptional results in several key markets that serve as meaningful, positive long-term indicators. Despite the economic headwinds and challenges that were particularly impactful in our most mature markets, we saw surprising resilience across the country, in addition to outstanding performance in our highest growth, emerging markets" said Nicholas Vita, CEO of Columbia Care.
Ascend Wellness Holdings, Inc.
Ascend Wellness Holdings, Inc. engages in the cultivation, manufacture, and distribution of cannabis consumer packaged goods. Its cannabis product categories include flowers, pre-rolls, concentrates, vapes, edibles, and other cannabis-related products. This week the company reported its Q2 2022 financial report.
[Read More] 3 Marijuana Stocks That Could Start To Reach Higher Market Levels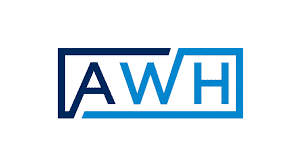 Q2 2022 Financial Highlights
Gross Revenue increased 16.2% quarter-over-quarter and increased 20.7% year-over-year, to $117.7 million.
Net revenue, which excludes the intercompany sale of wholesale products, increased 14.6% quarter-over-quarter and 17.0% year-over-year, to $97.5 million.
Retail revenue grew 19.4% quarter-over-quarter to $75.6 million. Gross wholesale revenue grew 11.0% quarter-over-quarter to $42.1 million and wholesale, net of intercompany sales, grew 0.7% to $21.9 million.
Net loss decreased to $21.2 million during the quarter, compared to a net loss of $27.8 million in Q1 2022.
Adjusted EBITDA1 was $20.9 million, representing a 21.4% margin, a ~220 basis point margin expansion quarter-over-quarter.
As of June 30, 2022, cash and cash equivalents were $140.6 million, and net debt2 was $152.7 million.
---
MAPH Enterprises, LLC | (305) 414-0128 | 1501 Venera Ave, Coral Gables, FL 33146 | new@marijuanastocks.com