Next Year Could Be a Huge Deal for Marijuana Stocks
As 2021 fast approaches, marijuana stock investors are continuing to wonder what could happen next year. In addition, with election day on the horizon, there could be some big changes for the future of the cannabis industry. Given the massive amount of potential that marijuana stocks have right now, new legislation could help to give pot stocks the boost that they have been waiting for. This includes marijuana stocks like Canopy Growth Corp. (CGC Stock Report), Valens Corp. (VLNCF Stock Report) TerrAscend Corp. (TRSSF Stock Report) and OrganiGram Holdings Inc. (OGI Stock Report). In addition, pharmaceutical pot stocks like GW Pharmaceuticals Inc. (GWPH Stock Report) could also see some upward momentum.
[Read More]
While the presidential election posts some obvious benefits and downsides to the future of the cannabis industry, no matter what happens investors believe that growth will occur. With five states set to vote on cannabis legalization, this election could turn the tides toward the marijuana industry. But, there are larger implications for adding more states to the cannabis industry. If these states decide to legalize cannabis, it could mean a domino effect for other states as well as the federal government. With election day only a few days away, let's take a look at how 2021 could be a huge deal for marijuana stocks.
Federal Cannabis Legalization Could Be Big For Marijuana Stocks
One of the only things we know that is certain is that the Biden administration would be supportive of cannabis legislation. Kamala Harris stated that on day one, she would work to decriminalize marijuana. While this is more in regard to those who have been wrongly incarcerated for cannabis offenses, it could be huge for the cannabis industry at large. After the VP debate happened in October, marijuana stocks saw a big jump in value during the next trading day. The idea of decriminalizing cannabis is something that marijuana stocks and the public have been waiting on for a long time. As it stands, operating a legal cannabis business is extremely difficult. This is not to say that it cannot be done, but rather companies have a very tough time doing so.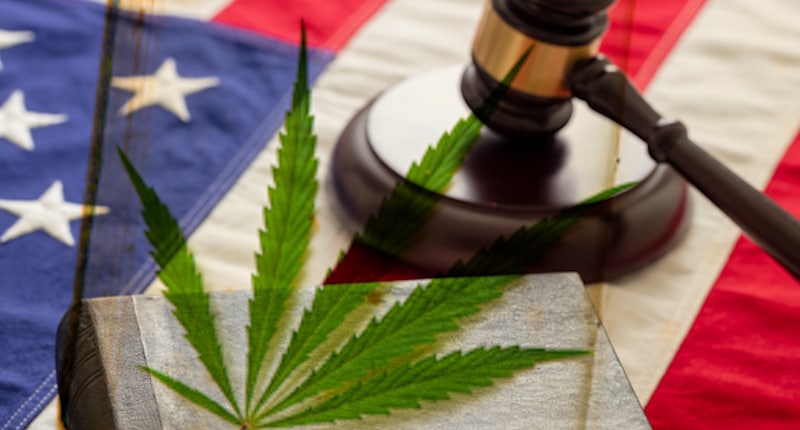 This is because problems such as banking restrictions mean that operating a legal cannabis business is more challenging. But, if the federal government were to decriminalize cannabis, it would be one of the biggest positives that we have seen yet. Of course, there are no guarantees of this occurring. And, the only way to pass this type of legislation would be if the senate and the house are both democratically controlled. But, the fact that this is an option means that marijuana stocks could see a long term boost in value.
More States Legalizing Cannabis Would Help Marijuana Stock Growth
It's quite obvious that more states choosing to legalize marijuana would be great for the cannabis industry. But, the states that are set to vote on it are equally as important. One of the states that investors are waiting on is New York. While cannabis was on the ballot for 2020, the bill was all but forgotten about due to Covid. In New York, residents were hit extremely hard by the pandemic. And understandably, marijuana legalization is not as important as the health and safety of the people. But, it remains that the state of New York continues to show overwhelming support for marijuana. If it were to legalize cannabis, the New York cannabis industry could rival some of the largest statewide industries in the country.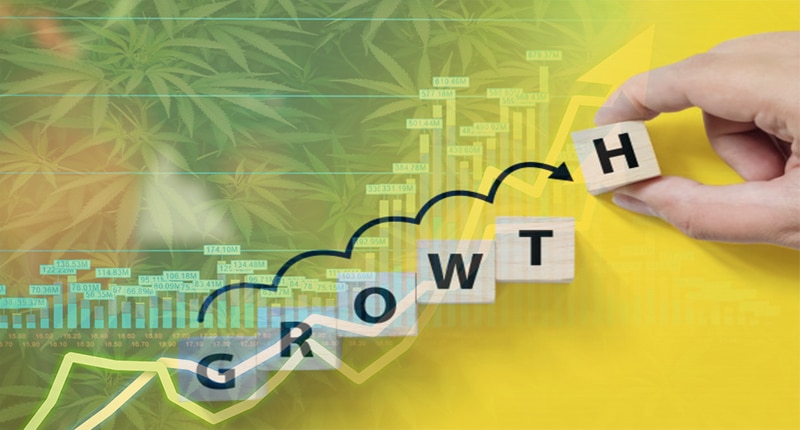 In addition, it could set off a domino effect all along the East Coast of the U.S. The state has put out a study stating that a legal cannabis industry could generate as much s $300 million in revenue during the first year. This would be a major deal to a state that has seen so much financial hardship due to Covid. New York has stated that it may try again to put cannabis on the ballot as soon as January. Lt. Governor Kathy Hochul stated that "all states—but especially this state—we need revenue and we're going to be searching the cupboards for revenue. It's absolutely going to be on the table for consideration in the next budget." With this positive sentiment in mind, the East Coast could present a new opportunity for cannabis industry investors.
What This Means for Marijuana Stock Investors Right Now
The short answer is that 2021 could be a great year for marijuana stocks. But, investors need to stay up to date with all that is happening in the market. This is the only way that pot stock investors can have a better chance at seeing gains. With so much positivity surrounding the cannabis industry right now, the hopes are that 2021 could be the year that marijuana stocks take off.
---
MAPH Enterprises, LLC | (305) 414-0128 | 1501 Venera Ave, Coral Gables, FL 33146 | new@marijuanastocks.com