Top Canadian Marijuana Stocks For Q4 2022
Are you looking for top Canadian marijuana stocks to buy for October? During the FOMC meeting, the market as a whole experienced a significant setback that might portend more downturn. The cannabis sector has typically suffered significantly as a result of delays in US federal cannabis regulation.
Making long-term investments is more challenging in 2022 due to the stock market's extreme volatility. Many investors use short-term trading as one technique to make money during these challenging times. Some of the most volatile equities on the cannabis market are penny stocks. Any stock that trades for less than $5 is referred to as a penny stock, for those who are unaware. Cannabis investors who are willing to make these high-risk/high-reward bets have profited from some of these equities' recent double-digit percentage gains.
In general, there appear to be some gains in Congress as the fight to reform and legalize the US cannabis business continues. Sen. Cory Booker recently stated that if a SAFE Financing bill contained provisions for criminal justice reform and marijuana industry banking, he would be willing to support it. Although the SAFE Banking Act has twice been approved by the House, it is deadlocked in the Senate. This law would enable legal cannabis businesses to interact with the American banking system.
By taking advantage of the lower price points, numerous active traders are currently opening positions in some of the best penny marijuana stocks. Most likely preparing for a potential spike in October is the cannabis industry. This week, as the markets as a whole undergo a slump, let's take a closer look at 2 of the best marijuana penny stocks on your list.
[Read More] 2 Marijuana Stocks To Start A New Week Of Trading
Top Canadian Cannabis Penny Stocks To Watch
Neptune Wellness Solutions Inc. (NASDAQ: NEPT)
OrganiGram Holdings Inc. (NASDAQ: OGI)
Neptune Wellness Solutions Inc.
Neptune Wellness Solutions Inc. has now undergone a complete integration into a consumer-packaged goods firm. The business will provide a selection of CBD-infused beverages in the US, including flavored teas and lemonades. Neptune is in transition from a major consumer goods company to a B2B hemp and cannabis extraction enterprise. Currently, the business sells consumers things such as cannabis, nutraceuticals, cosmetics, personal care items, organic food, and beverages.  In Ontario and Alberta, Neptune's expanded their selection of Mood Ring goods in December to include Pre-rolls.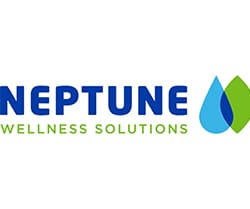 Neptune increased its presence in Canada to over 1600 retailers after establishing a supply arrangement with Alberta Gaming, Liquor, and Cannabis earlier this year. In British Columbia, Alberta, Ontario, and Quebec, two of the company's brands, Mood Ring and PanHash, can now offer cannabis products for recreational use. The first quarter of the company's fiscal 2023 saw revenue of $16.3 million, a 61% increase over the corresponding period in the previous year. In its best net sales quarter ever, the Sprout segment of Neptune generated $8.2 million in revenue. The company reported a first-quarter net loss of $6.5 million, down from a reported net loss of $18.9 million in the prior comparable period in fiscal 2022.
In addition, the business recorded a $2.9 million gross profit loss for the first quarter of the fiscal year 2023 as opposed to a $2.3 million gross profit loss for the same period in 2022. It saw an Adjusted EBITDA (non-GAAP) loss of $9.8 million for the first quarter of fiscal 2023, as opposed to a loss of $12.9 million for the same period in fiscal 2022.
NEPT Stock Performance
NEPT stock closed at $1.37 on September 26th down 25.95% in the last five trading days. The stock has a 52-week price range of $1.00-$23.45 and is down 90.45% year to date.  According to an analyst at Tip Ranks NEPT stock has a 12-month median price target of $0.61 per share. In essence, this would be a decline of 58.98% from its current trading price of $1.37.
[Read More] Top Marijuana Penny Stocks To Buy Now? 3 To Watch Under $2
OrganiGram Holdings Inc.
The Canadian company OrganiGram Holdings Inc. is well known for its cannabis- and cannabis-based products. The company is renowned for producing top-notch marijuana that can be smoked for both recreational and therapeutic uses. In order to strengthen its position in the international cannabis industry, Organigram is extending its most crucial foreign contacts. For the organization, the wholesale cannabis distribution sector is growing swiftly. The premium addition to Organigram's SHRED product line, SHRED'ems Gummies, is currently offered. The Edison JOLTS are also the nation's first delicious, potent THC edible extracts.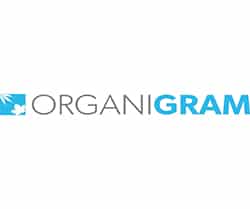 The company disclosed its third-quarter financial 2022 results in July. The gross revenue increased from Q3 F2021 to Q3 F2021, increasing by 90% to $55.2 million. The company's net sales have also been increasing at a record rate; they currently exceed $38.1 million, a record-high amount. This amounts to a 20% rise over Q2 Fiscal 2022 and an 88% increase from the $20.3 million and $31.8 million of the comparable quarter the previous year. With a 7.8% market share in the third quarter of fiscal 2022, the business moved up to third among Canada's licensed producers. The Company will control 8.5% of the adult recreational usage market in June 2022.
OGI Stock Performance
OGI stock closed at $0.8749 on September 26th down 19.73% in the past month of trading. The stock has a 52-week price range of $0.8710-$2.55 and is down 50.01% year to date. According to analysts at CNN Business OGI stock has a 12-month median price target of $1.77 per share. In this case, this would represent an upside of 101.64% from its last trading price of $0.8749.
[Read More] 2 Pot Stocks To Watch To Kick Off A New Week Of Trading
Investing In Canadian Pot Stocks For Short Term Gains
It can be difficult for investors to start making long-term investments given the current market instability. Canadian LPs can be a better option for short-term investments due to their high level of price volatility. It is believed that cannabis penny stocks have a higher risk-to-reward ratio. Before making an investment, you should do your own research on the company. Information on the top businesses in each industry may be found in press releases and financial reports from a company. In general, your trading performance might be enhanced by using technical indicators and understanding more about chart patterns. As investors prepare for increased volatility in 2022, these Canadian marijuana stocks may be the ones to watch closely right now.
---
MAPH Enterprises, LLC | (305) 414-0128 | 1501 Venera Ave, Coral Gables, FL 33146 | new@marijuanastocks.com