The marijuana industry is heavily guided by companies that can provide a large amount of innovation to the market. These companies are working to put out new products and new technology for the growth of the space as a whole. With so much competition going on throughout the industry, it seems only fitting that a large amount of success would come from having the next big thing. There are, however, only a few companies that fit into this new and budding category of business.
Nabis Holdings (NABIF/NAB) is a company based out of the Canadian marijuana landscape that states that they are an investment issuer. The company's main goal among others is to invest in high-quality cash flowing assets throughout various different parts of the cannabis industry. Additionally, they have also stated that their goal is to invest throughout the vertically integrated parts of the cannabis industry which will help them to have a greater focus on revenue generation, EBITDA and growth as a whole.
For those who don't know, the company is led by two of the co-founders of MPX Bioceutical which completed the largest cannabis takeover in the U.S. marijuana space to date. This should just help to bring in a large amount of credibility to a market that often is lacking in that department.
The company recently announced that they will be participating in the Canaccord Genuity 3rd annual cannabis conference on May 14th. The CEO of the company Shay Shnet, stated that he along with the board of the company, will be in attendance at the conference to help bring in more notoriety to the company as a whole. The company should hopefully receive some attention due to the commitment they have to growing the business overall. Nabis Holdings remains one of the most intriguing companies to watch as they move throughout the near future.
HEXO Corp. (NYSEMKT:HEXO) is one of the largest producers of cannabis in the industry. The company recently completed their first harvest of all time in their new 1-million square foot grow house. This is a large step on their way to meeting their harvest goal of upwards of 110,000 kilograms of cannabis per year. Much of this is due to the large amount of proprietary products that they have to offer.
The company also is a producer of cannabis in its most basic form, which they have been distributing through their brand known as Hydropothecary. Once the health board in Canada that oversees marijuana approves the legality of edibles and beverages, it seems as though HEXO Corp. will have that much more room to grow. Currently, there is a large amount of regulation that needs to be put forward in order to make this a reality. For now, HEXO Corp. still stands as one of the largest cannabis companies in the whole of the industry, and one that should stay at the forefront of investors minds as they move on throughout the coming years.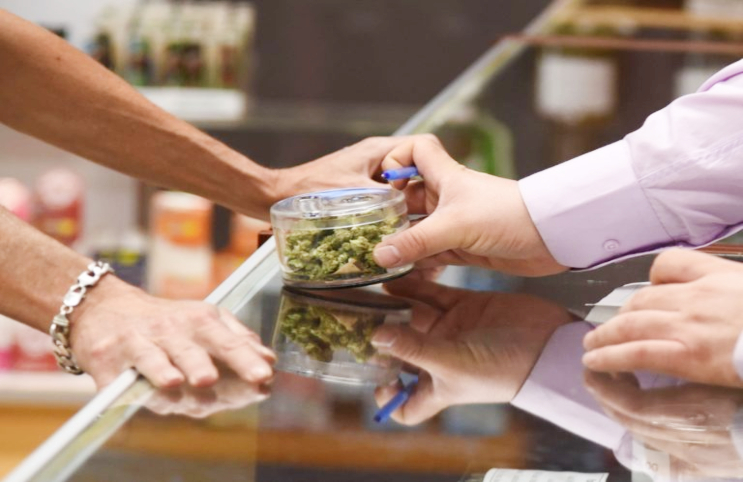 Pursuant to an agreement between an affiliate of MAPH Enterprises, LLC (owners of MarijuanaStocks.com), Midam Ventures LLC and Nabis Holdings (NABIF) (CSE:NAB), Midam has been paid $250,000 by Nabis Holdings (NABIF) (CSE:NAB) for a period from January 22, 2019 to April 22, 2019. We may buy or sell additional shares of (NABIF) (CSE:NAB) in the open market at any time, including before, during or after the Website and Information, to provide public dissemination of favorable Information about Nabis Holdings (NABIF) (CSE:NAB).
---
MAPH Enterprises, LLC | (305) 414-0128 | 1501 Venera Ave, Coral Gables, FL 33146 | new@marijuanastocks.com