How These Two Pot Stocks Could Lead the Cannabis Industry
The cannabis industry is racing to become one of the most prominent markets of the modern-day. In the past few years, we have witnessed marijuana stocks go from underground to some of the largest companies in the stock market. But, there is still a lot of potential to be had in the cannabis industry. While some pot stocks may be better choices than others, there are quite a lot of companies in the industry. These marijuana stocks range in size, industry, and future potential. With that in mind, a few marijuana stocks have continued to climb to the top.
[Read More] 
These companies may not be the top two or three pot stocks to watch by market cap, but they are doing their best to get to the top. While looking at a companies financials are commonplace in the stock market, nowhere is it more important than in the cannabis industry. Some companies may look enticing, but they may also have little to no volume, and high debt amounts. Others may not look great off the bat, but their financials could show some hidden value. It all depends on the quality and quantity of the research that one is willing to find. With that in mind, investors should take a look at these two marijuana stocks.
A Leading Pot Stock With a lot to Give
Curaleaf Holdings Inc. (CURLF Stock Report) is one of the most popular marijuana stocks in the industry. The company has made a name for itself as a major multi-state operator working out of the U.S. market. Some analysts have stated that CURLF stock could be the first to reach as such as $1 billion in sales in its coming balance sheets. While that number may be a ways away, CURLF stock has benefitted from its massive number of dispensaries. Right now, Curaleaf has the most dispensaries of any MSO pot stock to watch.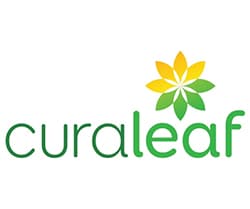 CURLF stock has been able to climb quite a bit in recent months due to it having 57 dispensaries at its backbone. These dispensaries span as many as 18 states in the nation. Because it has the most dispensaries, investors believe that the $1 billion mark could be in closer reach than other pot stocks. In addition to this, the company's recent acquisition of Grassroots, means that it can get even closer to that goal. While we wait to see what Curaleaf does in the future, it remains a marijuana stock to watch in the present day.
Marijuana Stock to Watch Another MSO
Cresco Labs Inc. (CRLBF Stock Report) is another one of the leading U.S. based MSO pot stocks. Unlike some other MSOs, CRLBF stock has benefitted from the uniqueness of the markets it is in. The company has dispensaries open in states such as Illinois and Pennsylvania. While you might think that these markets pale in comparison to larger ones, they have their own unique potential.
Because they are smaller, CRLBF stock could benefit from having a larger position in those markets. In this case, it is better to be a big fish in a small pond than vise versa. Although the company has been working on a lot of expansion efforts, California, Pennsylvania and Illinois make up more than 90% of its overall sales. With a price target of $11, CRLBF stock could have a lot of untapped momentum. This is why so many believe it to be a marijuana stock to watch.
---
MAPH Enterprises, LLC | (305) 414-0128 | 1501 Venera Ave, Coral Gables, FL 33146 | new@marijuanastocks.com