The marijuana industry of the present is vastly different from where it was even six months ago. With so much changing and so quickly, it seems as though at times it may be difficult to keep up with where the industry is headed.
Despite this, it seems as though the companies that grow cannabis continue to be the ones headed for the top of the charts. These businesses are working to find new ways to produce higher yields and better innovative methods of production to help aid the increasing demand of the future of the market.
One of the fastest growing methods of producing quick fiscal results in the cannabis industry has become the entrance of vertically integrated producers. These companies are both able to produce high-quality marijuana due to having complete control over the product, as well as higher margins than most other competitors. Although not all utilize this method, it seems to be working for many companies.
Next Green Wave (NXGWF) (NGW) is one of the preeminent vertical producers of high-quality cannabis-based out of California. Although their headquarters are in Canada, the company has all of their production done in a town known as Coalinga, CA.
This, however, is not a coincidence, as their choice of location centers them between Los Angeles and San Francisco. These two cities are some of the largest local cannabis markets inside the largest statewide market in the nation. All of this just goes to show how much exposure they have to the market as a whole.
The company recently announced that they have entered a new wave of attempting to receive permitting for their latest facilities in Coalinga. Their 35,000 sure foot facility is in the final stages of being tested for use, which should help them to get moving quite quickly. According to a report, they are finishing their final testing phase which will be completed with electrical installation within the next week or so. After that, all they need is an inspection from the city of Coalinga, and then they will be all set to go.
This announcement saw their shares climb upwards of 3% during the trading day on Wednesday, March 20th. Leigh Hughes, CEO of Next Green Wave stated that "after a very focused 11 months of build out, we are now only weeks away from activating our operations in California and one step closer to becoming a fully integrated premium producer." All in all, Next Green Wave should continue to be watched by investors.
CannTrust (NYSE:CTST) is another grower of cannabis. The company works within the budding medicinal marijuana industry within Canada, but has seen a massive selloff resulting in cheaper than average stock prices. The company was able to list on the New York Stock Exchange not too long ago which is a major benefit to them, but there is still a long way to go.
According to some analysts, the company sees their valuation in the lower area, but their profitability is still very high. As one of the top players in the industry and one of only a few companies on the NYSE, CannTrust is a solid potential watch for anyone looking for value in the cannabis market.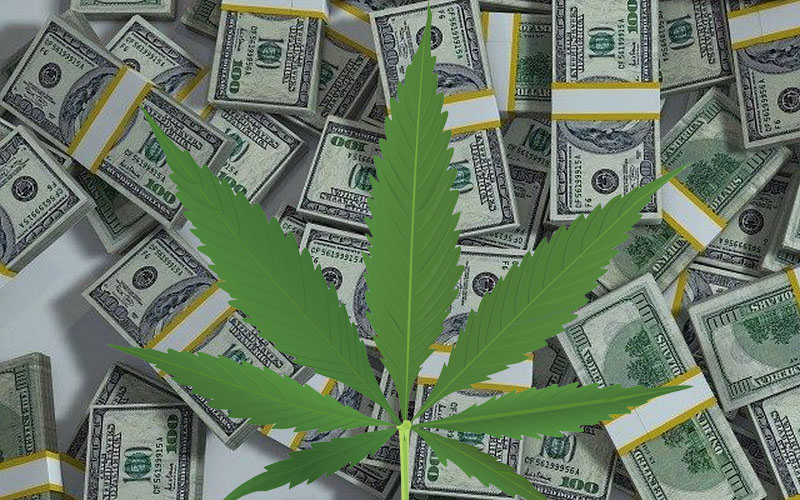 Pursuant to an agreement between an affiliate of MAPH Enterprises, LLC (owners of MarijuanaStocks.com), Midam Ventures LLC and Next Green Wave (NGW), Midam has been paid $150,000 from Next Green Wave (NGW) for a period from October 1, 2018 to November 8, 2018. Midam has been compensated an additional $100,000 and has extended its period of coverage to December 8, 2018. Midam has been compensated an additional $75,000 and has extended its period of coverage to January 8, 2019. Midam has been compensated an additional $50,000 and has extended its period of coverage to February 8, 2019. We may buy or sell additional shares of (NGW) in the open market at any time, including before, during or after the Website and Information, to provide public dissemination of favorable Information about Next Green Wave.
---
MAPH Enterprises, LLC | (305) 414-0128 | 1501 Venera Ave, Coral Gables, FL 33146 | new@marijuanastocks.com