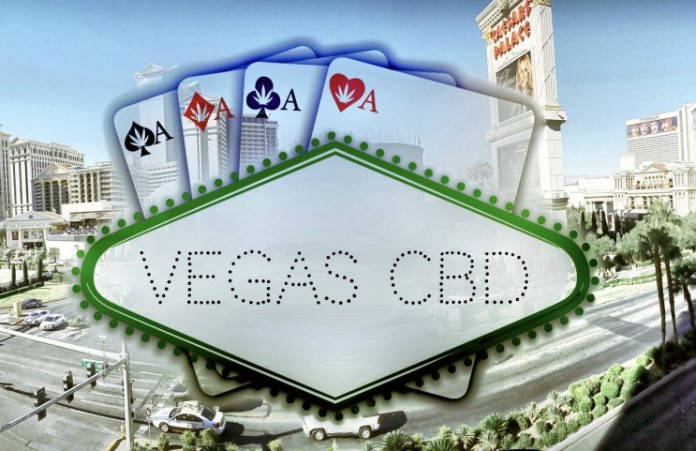 The world's first cannabidiol (CBD) store is set to open this week in Las Vegas, Nevada. The store, named "Buy Legal Meds," will offer its consumers nearly any CBD product one can dream of ranging from CBD solutions to CBD topicals, edibles, smoothies and even pet products. The store will also be retailing CBD flowers as well as concentrates.
Joe Vargas, CEO of Buy Legal Meds, intends to give his customers a complete experience. He will offer space for his customers to utilize their products, instead of just taking them home for use in private. "They can play video games here, they can smoke CBD flowers, CBD dabs," Vargas said.
Vargas added that every single CBD product sold in his store will be produced at the store's in-house manufacturing plant. The store's grand opening is on Wednesday, January 31. To celebrate, Buy Legal Meds is giving its customers a free gram of CBD flower through the end of February.
Vargas discussed his own experience with CBD's medical benefits. "I actually was in the navy for eight years," said Vargas. "I suffered from anxiety and I actually got out on a medical discharge because of anxiety. Helps out with MS, fibromyalgia, anxiety, ADD, a list of ailments."
CBD is not psychoactive and provides much of the marijuana's medicinal properties. Since it is not psychoactive, it falls into a different legal category than THC does, which is illegal at a federal level. Industrial hemp plants have high levels of CBD and minute levels of THC, and under the Farm Bill of 2014 they are permitted to be legally grown. All products sold at Buy Legal Meds are produced from hemp plants.
Vargas hopes to expand his operations in other states and has stated interest in the cities of Los Angeles and Denver, both of which are in states where both medical and recreational marijuana has been legalized. Currently, there are twenty-nine states that have legalized medical marijuana and eight of which have legalized recreational as well. If all goes as planned at the first ever CBD store, we might start seeing Buy Legal Meds pop up in other states where CBD stores are permitted legally operate.