2 Large Cap Pot Stocks to Watch
While the continuous annual growth rate or CAGR is just a projection, it can be used to find marijuana stocks to watch. When using this indicator, we also have to research other information about a given marijuana stock. This includes both a company's financials as well as its future plans. For example, a company like KushCo Holdings Inc. (OTC:KSHB) or OrganiGram Holdings Inc. (NASDAQ:OGI) may have a high CAGR, but their financial statements may show otherwise. It is always important as investors to utilize all of the information we have to make a decision.
[Read More]
This means having a rough idea of where the industry is headed wholly, as well as the goals of the individual pot stock. This can help to avoid unexpected volatility in our portfolios. As far as large market cap pot stocks go, there are only a handful of choices. While the obvious one that many think of may be Aphria Inc. (NYSE:APHA) for example, there are about 15 companies in this bracket. Of those two big name marijuana stocks, the growth rate of these may surprise you.
Pot Stock to Watch: Cronos Group Inc.
Cronos Group Inc. (NASDAQ:CRON) may catch a bad rap, but it is one of the quickest growing marijuana stocks in the industry. A recent report showed that CRON stock could see a CAGR of 104% over the next five year period. In 2019, CRON stock reported around CA$24 million in sales. In 2024, Wall Street predicts that the pure-play pot stock will post sales of around CA$846 million. As usual, we have to remember that this is a long term projection. A lot of this is based on the speculative idea that the derivatives market in Canada will grow substantially in the next few years.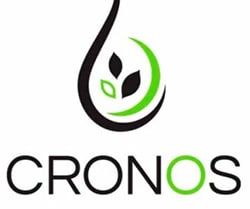 Cronos Group has been focused heavily on the increasing size of derivative demand. As you may well remember, Cronos Group received almost $1.8 billion in exchange for a 45% equity stake from Altria Group Inc. (NYSE:MO) two years ago. Since then, the company has essentially been able to embark on any expansion project it likes. Because Cronos Group is financially able to take on these projects, many believe that it has a long potential path of growth ahead. Whether or not this occurs remains to be seen, but investors should keep a close eye on CRON stock.
Pot Stock to Watch #2: Curaleaf Holdings Inc.
Curaleaf Holdings Inc. (OTC:CURLF) is one of the largest MSOs in the U.S. cannabis industry. After posting revenue north of $250 million last year, the company began to receive a large amount of critical appeal. Analysts have stated that by 2024, CURLF stock could report sales of roughly $2.6 billion. If it is able to achieve that, it would post a CAGR of around 60%. Although its business model alone is quite profitable, a lot of the future potential of CURLF stock comes from acquisitions.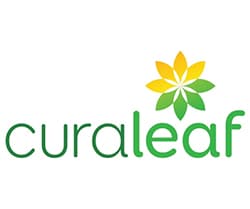 Earlier this year, Curaleaf completed the buyout of Cura Partners which owns several leading cannabis brands. In addition, this comes with the distribution and manufacturing expertise that Cura Partners holds. If all that wasn't enough, Cura owns the Select Brand, which is well known in California and has received a lot of positive attention. After also acquiring the MSO Grassroots, Curaleaf became the largest MSO in terms of its open locations. As of 2020, that number sits at 91. For its sheer size, many believe that CURLF stock is a solid play for investors with confidence in MSO pot stocks.
---
MAPH Enterprises, LLC | (305) 414-0128 | 1501 Venera Ave, Coral Gables, FL 33146 | new@marijuanastocks.com