Can These Big Name Pot Stocks Keep the Momentum Up?
When it comes to marijuana stocks, investors are often focused on only the largest companies by market cap. While these pot stocks can be interesting investments off the bat, investors should do all the research they can. Companies like GW Pharmaceuticals plc (NASDAQ:GWPH) and Green Thumb Industries Inc. (OTC:GTBIF), are a few of the larger marijuana stocks to watch, but they are not in the top three by market cap. Rather, we have to look at some of the oldest publicly traded marijuana stocks in the industry.
[Read More]
This includes Canopy Growth Corp. (NYSE:CGC), Aphria Inc. (NYSE:APHA), and Tilray Inc. (NASDAQ:TLRY). These pot stocks have maintained a large amount of popularity in the past few years. This popularity is partly due to their performance, but the other part is due to how long they have been around. Although not all pot stocks are created equal, and not all have value; it's up to us as investors to find which ones do. With that in mind, here are two mega marijuana stocks to watch for the rest of September.
The Big Name Pot Stock: Canopy Growth Corp.
Canopy Growth Corp. (NYSE:CGC) is without a doubt, the largest marijuana stock in the industry. Because CGC stock represents a massive portion of the recreational cannabis industry, many believe that it can illustrate where the market is headed. Earlier this year, Canopy Growth announced that it has to layoff as many as 500 staff members. In addition, it closed down two of its primary grow houses. With this, many investors believed that CGC stock may be in bad shape.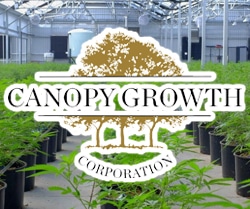 But since that time, the company has been able to climb back to the top. This is partly due to its own effort, but the other part is due to the cannabis demand increase that has occurred as a result of Covid-19. At around $17 in mid-September, CGC stock could have a lot of momentum left in the next few years. In its most recent fiscal quarter, the company reported results that were much greater than the quarter prior. While Canopy Growth does have a long way to go to see widespread success, it continues to look like an interesting pot stock to watch.
Another Major Cannabis Industry Player
Tilray Inc. (NASDAQ:TLRY) is another marijuana stock that has seen a topsy turvy past few months. In the last year period, TLRY stock has shot down by as much as 85%. As of mid-September, TLRY stock is trading at around $5.50 which makes it a very cheap pot stock to watch. Although it may seem cheap, TLRY stock has shown some less than stellar results as of recently. Although it did report a loss of roughly $80 million in its most recent second quarter, it has seen a year over year increase in sales by roughly 10%.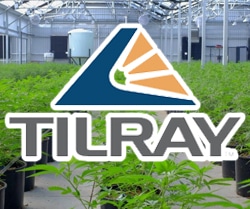 This may not seem like much but Tilray is still contending with a great deal of losses that it accrued in the past. One of the major reasons to think of TLRY stock as a pot stock to watch is its International sales. The most recent quarter, showed a 350% increase in intentional sales over the same period last year. Although it is just getting started with its international business, many believe that it could become a top contender in the near future. With this in mind, it remains an intriguing marijuana stock to watch.
---
MAPH Enterprises, LLC | (305) 414-0128 | 1501 Venera Ave, Coral Gables, FL 33146 | new@marijuanastocks.com