Well, this is what we've all been waiting for…well most of us at least. When the new Farm Bill came back into the spotlight, we all knew that there could be a chance that the ruling on hemp and, in turn, hemp-based CBD could be overturned.
After a nail-biting last few months…and today…minutes, we can officially say that the new Farm Bill 2018 has cleared the Senate! So why is this so important for the marijuana industry?
If you haven't been paying close attention to the markets lately, there has been a good amount of confusion over what can and can't be sold. Furthermore, this confusion has kept some investors (many in the US) on the sidelines. Essentially, the piece of the Farm Bill that matters most to us in the industry is the decision to legalize hemp.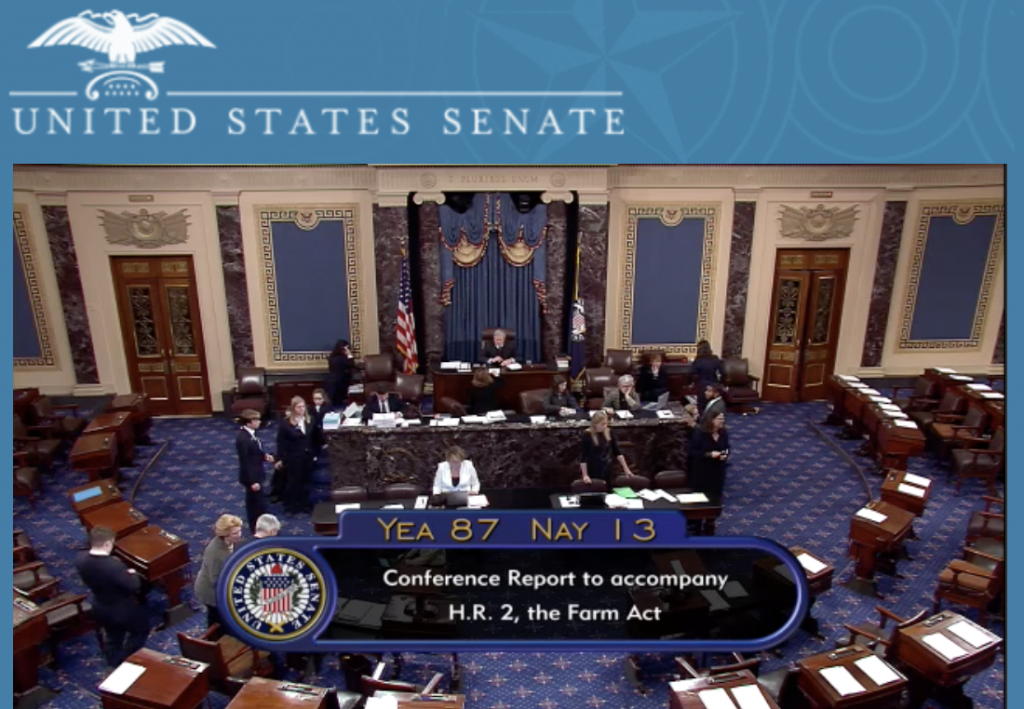 The $867 billion farm bill will fund food stamps, crop subsidies and legalize industrial hemp. This has been a popular source of the cannabidiol, or CBD. Due to the fact that CBD was listed as an illegal substance, we have seen companies like Coca-Cola, Pepsi, and even alcohol distributors watch and wait citing that they wouldn't get involved unless legislation changed.
Today could be a very key and pivotal win in favor of cannabis market expansion and, as a result, create a favorable climate for pot stocks; especially those dealing with CBD products.
This, of course, is a developing story and we will continue to follow the details. But it is official with 87 Yeas to only 13 Nays, this now will move onto the House! Stay tuned for more on this and other breaking stories from MarijuanaStocks.com