Are You Ready To Find Marijuana Stocks To Buy? Here's How To Start
Marijuana stocks could be the investment of the future. With all that has taken place over the last several years cannabis is taking over. Despite marijuana not being federally legal. Yet more places around the world have established legal markets. Currently, more than half of the United States have legalized cannabis This has brought much more attention to how to invest in cannabis with marijuana stocks being the way to do so. The way the sector has been performing for the last 6-8 months has been questionable or some.
This is due to the consistent volatile trading patterns and how it has led to a decline. But as legislators work to establish federal reform more people are now looking towards the future of the sector. With more to be done in the cannabis industry people see this as another investment window. So while this volatile sector is still showing more pullback this is where finding the best marijuana stocks to buy becomes easier.
Anytime there is a decline in the market that is the indicator to start your search for marijuana stocks to invest in. But before you execute on buying cannabis stocks make sure you do your homework. Research all you can on the sector and the companies that intrigue you. As well as create a strategy that will give you the best odds of seeing a profitable return. The companies below are several marijuana stocks to watch as the industry continues to thrive.
Top Marijuana Stocks To Watch 2023
Innovative Industrial Properties, Inc. (NYSE:IIPR)
Power REIT (NYSE:PW)
AFC Gamma, Inc. (NASDAQ:AFCG)
Innovative Industrial Properties, Inc.
Innovative Industrial Properties, Inc. is a self-advised Maryland corporation focused on the acquisition, ownership, and management of specialized properties leased to experienced, state-licensed operators for their regulated cannabis facilities.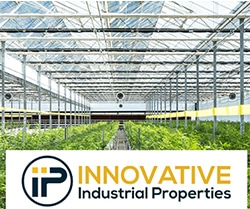 Back on August 2nd, the company reported its Q2 2023 financial earnings.
Second Quarter 2023 Highlights
Generated total revenues of approximately $76.5 million in the quarter, representing an 8% increase from the prior year's quarter.
Recorded net income attributable to common stockholders of approximately $40.9 million for the quarter, or $1.44 per diluted share.
Recorded adjusted fund from operations (AFFO) of approximately $64.0 million, or $2.26 per diluted share, increases of 6% and 5% from the prior year's quarter, respectively.
Paid a quarterly dividend of $1.80 per common share on July 14, 2023, to stockholders of record as of June 30, 2023.
[Read More] The Best Marijuana Stocks For Cannabis Investing 2023
Power REIT
Power REIT is a real estate investment trust (REIT) that owns real estate related to infrastructure assets. This includes properties for Controlled Environment Agriculture, Renewable Energy, and Transportation. Power REIT is actively seeking to expand its real estate portfolio related to Controlled Environment Agriculture.

At the end of January, the company announced its 2022 dividend income tax treatment. The Federal income tax classification of the distribution per share on the Company's 7.75% Series A Preferred Stock concerning the calendar year ended December 31, 2022.
AFC Gamma, Inc.
AFC Gamma, Inc. originates, structures, underwrites, and invests in senior secured loans, and other types of loans and debt securities for established companies operating in the cannabis industry in states that have legalized medical and/or adult-use cannabis. Recently the company reported its Q2 2023 financial earnings.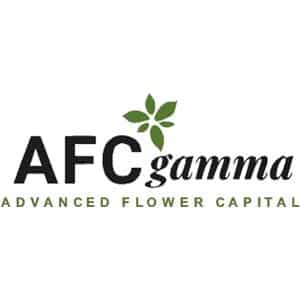 The company reported generally accepted accounting principles ("GAAP") net income of $12.1 million or $0.59 per basic weighted average common share. Plus distributable Earnings of $9.9 million or $0.49 per basic weighted average common share for the second quarter of 2023.
[Read More] The Best List Of Marijuana Stocks In The Sector Today
Words From The Company
"At AFC Gamma, we continue to take a hands-on approach in managing our portfolio and are pleased that exposure to certain challenged credits has decreased through select principal prepayments and sales. Subsequent to the quarter end, we made a new cannabis investment into one of the well-capitalized operators that we believe will continue to consolidate valuable assets in the key markets and we maintain ample liquidity for attractive debt investments," said the Company's Chairman and Chief Executive Officer, Leonard M. Tannenbaum.
---
MAPH Enterprises, LLC | (305) 414-0128 | 1501 Venera Ave, Coral Gables, FL 33146 | new@marijuanastocks.com