Canadian and U.S. marijuana stocks remain the cornerstone of the industry. While most tend to focus on Canopy Growth, Tilray, and Aphria, there is a whole world of pot stocks in the cannabis industry that are worth watching. Although the large-cap pot stocks are intriguing, oftentimes investors miss out on the value hiding in the mid and small-cap areas of the industry. Some investors however have turned to these smaller companies to find value. One thing to consider is that often times, these smaller companies can be more volatile than the larger ones.
[Read More]
This means that they could be a major benefit to those who trade with swing trading methods. This does not mean that those who hold for the long term should not trade small-cap marijuana stocks, but rather they should watch these companies very closely. Smaller companies tend to jump in value or decline quite quickly. This is due to both their trading volume and the nature of smaller/OTC listed stocks.
But, some of these cannabis stocks have been working on some very interesting technology and breakthroughs for the marijuana market. Finding one that has the potential for a great future is one place to start. Innovation will continue to be the cornerstone of growth in the cannabis industry. So, it's best to do the research and find out everything you can about a potential pot stock to watch.
An Unknown Canadian Marijuana Stock
Neptune Wellness Solutions Inc. (NEPT Stock Report) is a relatively unknown mid-cap marijuana stock to watch. The company has had some solid performance prior to the coronavirus that could continue once this pandemic is over. The company recently saw a large surge in its value after stating that it would be producing hand sanitizer to help fight this virus. It stated that it received Health Canada approval to produce a large quantity of all-natural hand sanitizer. In addition, it has stated that it intends to bring these products to the U.S. market. Although it is a cannabis stock by day, the company has been working to do its part to contribute to the coronavirus defense.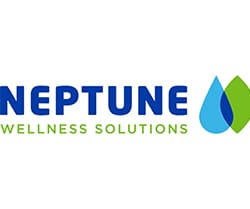 CEO of the company, Michael Camarata stated that "we are vert pleased to receive Health Canada authorization to bring out plant-based hand sanitizer to market as we believe consumers will increasingly look for natural sanitizers as their use of these products become more regular in light of COVID-19." Although this may not seem like marijuana stock news, the company's normal business model means that this could be a benefit to its future profits. Because of this, it remains an interesting cannabis stock to watch.
Another Canadian Marijuana Stock to Watch
Auxly Cannabis Group Inc. (CWBTF Stock Report) is another unknown cannabis stock in the eyes of investors. The company has been able to pull some major gains to the tune of around 110% since the beginning of March. Much of these gains can be attributed to the company announcing that its subsidiary, Dosecann struck a deal with Nature Corps International. For some background, Auxly Cannabis is an international marijuana company that has been working to produce products for both the medicinal and adult-use marijuana markets.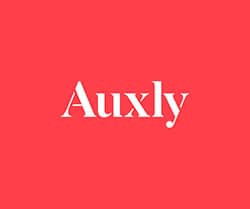 The company produces both cannabis in its raw form as well as research to continue producing extremely high-quality marijuana. As a global company, Auxly stands to benefit a lot from any future legislation that goes into place. The hopes are that when new laws ago into place in the future, the company can begin to move up on the list of marijuana stocks to watch. For now however, it is continuing to show renewed potential.
---
MAPH Enterprises, LLC | (305) 414-0128 | 1501 Venera Ave, Coral Gables, FL 33146 | new@marijuanastocks.com