Past Winner In Focus… This Company is Nothing to PWIF… At!
The legal cannabis industry has provided some of the biggest opportunities of our lifetime. What began as a novelty industry has now boomed into a massive sector with multi-billion dollar valuations. But something that the average investors have ignored is exactly what could pose the biggest pot stock opportunity of the year.
---
SOL Global Investments (SOL) (SOLCF) Gets Certifications for Cannabis Cultivation Facility in Florida
SOL Global Investments (CSE: SOL) (OTCQB: SOLCF) (Frankfurt: 9SB) announced that 3 Boys Farms has obtained Good Agricultural Practices-Farm (GAP) and Good Manufacturing Processing (GMP) approvals for its state-of-the-art cannabis cultivation facility in Ruskin, Fla.
---
Roadman Investments Corp (LITT.V) (RMANF) Enters Into Advisory Agreement With AltMed Capital Corp.
Roadman Investments Corp. (LITT.V) (FWB:1QD) (OTC:RMANF) ("Roadman Investments" or the "Company") is pleased to announce the Company has entered into a corporate advisory agreement (the "Advisory Agreement") with AltMed Capital Corp. ("AltMed"). AltMed is a Canadian alternative medicine business incubator, intellectual property ("IP") aggregator and solutions provider; mandated with accelerating advancements in the alternative medicine arena.
---
Are Marijuana Stocks a Best Buy for You?
Marijuana stocks, like any investment, involve a level of risk. But deciding if marijuana stocks are right for you is a personal question to answer. Needless to say, there are pros and cons of looking for marijuana stocks to buy.
---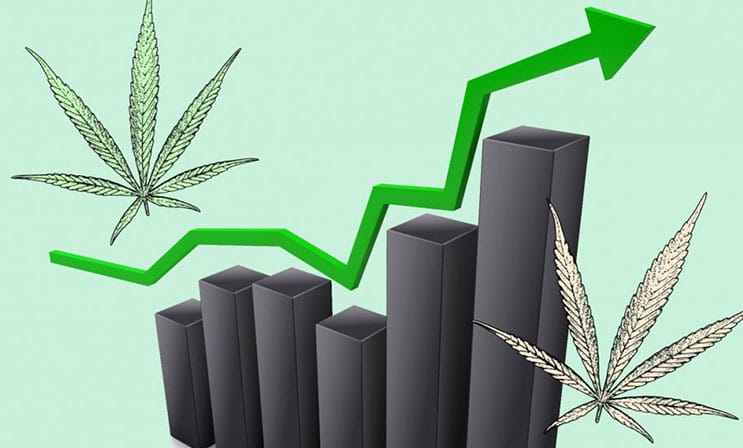 Disclaimer: Pursuant to an agreement between an affiliate of MAPH Enterprises, LLC (owners of MarijuanaStocks.com), Midam Ventures LLC and AMWPR INC., Midam is being paid $105,000 for coverage on SOL Global Investments Corp, for a period from August 1, 2019 to November 1, 2019. As of July 25, 2019, we have been paid $50,000. We may buy or sell additional shares of (CSE: SOL) (OTC: SOLCF) in the open market at any time, including before, during or after the Website and Information, to provide public dissemination of favorable Information about SOL Global Investments Corp. (CSE: SOL) (OTC: SOLCF).
Pursuant to an agreement between an affiliate of MAPH Enterprises, LLC (owners of MarijuanaStocks.com), Midam Ventures LLC and Roadman Investments Corporation (LITT) (RMANF), Midam is being paid $15,000 a month for coverage on Roadman Investments Corporation (LITT) (RMANF), for a period from September 1, 2019 to March 1, 2020. As of September 1, 2019, we have been paid a total of $15,000. We may buy or sell additional shares of Roadman Investments Corporation (LITT) (RMANF) in the open market at any time, including before, during or after the Website and Information, to provide public dissemination of favorable Information about Roadman Investments Corporation (LITT) (RMANF). For Full Disclaimer Click Here