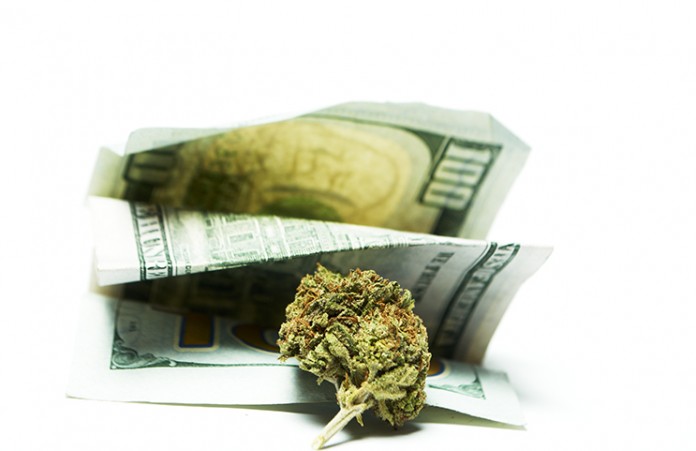 The price of a pound of legal marijuana continues to drop in 2017, according to a new report tracking the commodity's U.S. spot price index.
Wholesale cannabis prices dropped 18.6 percent nationwide in the first half of 2017, with Colorado prices dropping by up to 40 percent compared to the first half of last year, according to Cannabis Benchmarks' "2017 Mid-Year Wholesale Market Report." Similar to commodities like gold and oil, the Denver-based independent price reporting agency tracks spot prices — the current value in the marketplace at which an asset can be bought or sold for immediate delivery.
Despite the overall decline, marijuana prices showed "remarkable" stability considering last year's price volatility and recent political uncertainty, the analysts found. For the first six months of this year, there have only been a $150 difference between the low and high prices for legal cannabis nationally, compared to nearly $300 separating the lows and highs during the first half of 2016.
The U.S. Spot prices for wholesale cannabis opened the year at $1,532 a pound, up from the 2016 annual low of $1,386 per pound. However, based on 2015 and 2016 wholesale prices, the firm expects further price declines through November as seasonal fall harvest hits the market.
"We still do expect to see a seasonal price depression nationally that comes with the harvest," report author Adam Koh told The Cannabist.
While drastic, the 40 percent decline in Colorado wholesale prices follows the national trend of lower prices in all five states with legal adult-use markets — despite the fact that demand remains strong in those states. Cannabis Benchmarks attributes the trend to a business boom that has increased competition for market share and customers, which in turn creates "more than adequate" production. Likewise, those businesses are, by necessity, becoming more efficient and cost-effective in their cultivation and manufacturing "in order to compete and stay afloat."