Can These Pot Stocks to Watch Continue to Show Bullish Sentiment?
In the cannabis industry, there are a great deal of pot stocks to choose from. These companies range from MSOs like Trulieve Cannabis Corp. (TCNNF Stock Report) and Harvest Health & Recreation Inc. (HRVSF Stock Report) to ancillary marijuana stocks like Scotts Miracle-Gro Inc. (SMG Stock Report). Within the cannabis industry, there is quite a broad spectrum of companies as you can see. To find a pot stock to watch, investors must first decide which area of the industry they want to invest in. This is determined by finding out ones individual investing style.
[Read More]
For some, more volatile pot stocks like pure-play or MSO pot stocks may be the right choice. These companies can offer quick gains, but they also have the potential to make quick losses. These are best suited for those who are consistently watching their portfolios and can make short term decisions about a given pot stock. On the other hand, secondary and ancillary pot stocks are usually less volatile. These companies help the cannabis industry to run smoothly in all its facets. This is a great place to start looking for those who want a solid long term pot stock to watch.
By long term, investors usually mean the 1-5 year period and beyond. In the cannabis industry, growth in that period is almost a guarantee. With the industry showing an incredible growth rate due to Covid related demand increases, the next few years should be incredibly interesting. For that reason, it may be best to find a few pot stocks to watch with longer term potential. But, pot stocks do also make big swings in daily trading. With this information considered, let's take a look at two pot stocks that could perform quite well in the short term.
A Play for A Big Name Pot Stock
Aurora Cannabis Inc. (ACB Stock Report) is one of the largest marijuana stocks in the industry by market cap. After falling significantly in value earlier this year, the company has been able to come back quite substantially. A few months ago, ACB stock was hit hard by the Covid pandemic. This resulted in it laying off around 700 employees or 30% of its staff. For those who are wondering why ACB stock is on this list, the answer is simple. It seems as though the majority of losses from Aurora's past have been reflected in the company's share price. This means that there could be some considerable upside potential in the near future. The company stated that it expects to see CA$70 million in revenue for the third quarter of this year.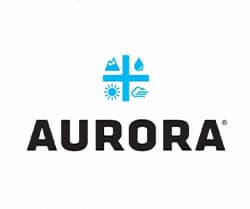 In addition, ACB stock has cut its expenses by almost $40 million to just north of CA$62 million. By the first quarter of next year, the company has stated that this number will be in at around CA$40 million, which is a very substantial decrease. With a low debt amount and roughly CA$160 million in cash on the books, the company has a solid path to see some bullish sentiment in the next few years. For now, investors are waiting on any good news to come into play before fully going bullish on ACB stock. With this in mind, investors should keep a close eye on Aurora as a pot stock to watch.
Another Big Name Pot Stock to Watch
Aphria Inc. (APHA Stock Report) is another large exchange-listed marijuana stock to watch. The company has come out with some surprising results in the past few months that should not be ignored. In three of the past five consecutive quarters, APHA stock has managed to post profitability. This is something that not many marijuana stocks can say for themselves. Although this profitability was due to external income, it still means that the company ended these quarters in the black.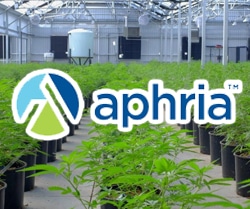 In its latest fourth-quarter results, the company did report a loss of around CA$98 million. But, its adjusted EBITDA came in at around CA$8 million for the same quarter. The company has been working to build out its business model in several key areas. This includes the acquisition of CC Pharma, a German distributor of cannabis. With this, Aphria has the potential to have its products in as many as 13,000 pharmacies in Germany. This should help to see some big growth in the next few years. With that in mind, Aphria remains one of the leading marijuana stocks to watch.
Where Do Pot Stock Investors Go From Here?
Well, the short answer is that no one knows what the next few months will have in store for the cannabis industry. Because of this, we should expect quite a tumultuous market moving forward. A lot of this has to do with the impact of COVID on the stock market and marijuana stocks in specific. But, in the long term, it seems as though projections still have the cannabis industry seeing massive growth. Because of this, investors should continue to find long term pot stocks to watch for the foreseeable future. With that in mind, it looks like the future of the cannabis industry remains quite secure.
---
MAPH Enterprises, LLC | (305) 414-0128 | 1501 Venera Ave, Coral Gables, FL 33146 | new@marijuanastocks.com