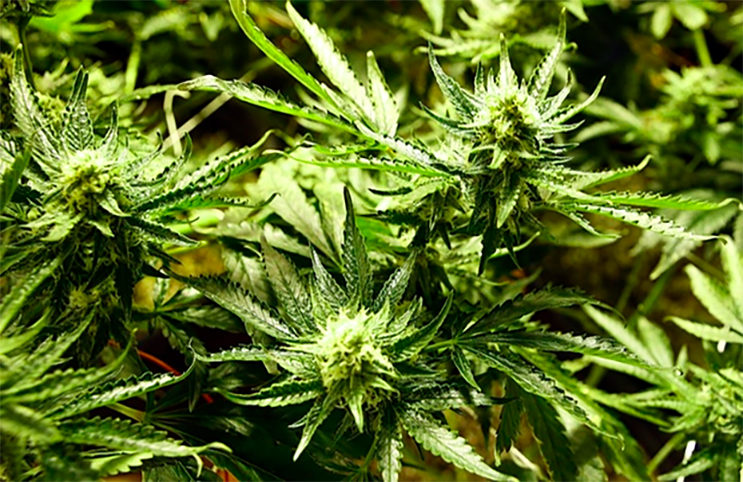 The Canadian cannabis market remains one of the hottest places to invest and we continue to see significant capital enter the industry. Investors have recognized this opportunity and the country has attracted more than $1 billion in new capital in the last year. One company that is looking to capitalize on this opportunity is Cannabis Wheaton (CBW: TSV Venture) (KWFLF: OTCQB). The company introduced a streaming financing model to the cannabis industry and has attracted several leading firms to its investment portfolio.
So, what is a "Streaming" model as it relates to cannabis? Cannabis Wheaton is the first company to bring a streaming business model to the marijuana industry. This unique model can greatly reduce risk for investors while maintaining tremendous upside potential from a booming industry. Streaming business models are normally found in the mining industry and refer to when a company strikes a deal with a miner to purchase all or part of its future metal production in exchange for upfront cash. Perhaps the most notable example is silver giant Silver Wheaton (NYSE: SLW). This works well because mining is a very cash intensive business and requires a lot of upfront capital. And the cannabis industry is about to undergo a massive expansion that will be an serious capital burden on current marijuana producers.
CEO Chuck Rifici formerly CEO of Canopy (WEED.V OTC: TWMJF) has said that the marijuana industry must increase total production by 10 times the current rate in order to keep pace with the increased demand for marijuana once the drug is legalized for recreational use. Producers are barely keeping up with cannabis demand from just medical marijuana users, never mind when legal recreational use goes into effect.
Cannabis Wheaton's streaming partners include 15 companies in six provinces across Canada. Of these companies, 3 have sales licenses (ABcann, Broken Coast, and Green Relief) and 4 have cultivation licenses, and 3 have affirmation letters.
Shares of Cannabis Wheaton have rallied more than 15% off its August lows. This moves comes after the Canadian marijuana streaming firm has continued to execute on its initiatives as well as surges by other licensed producers finally ready to put the summer season behind them. The seasonality of Pot Stocks is one we always advise to watch as the last three years has demonstrated that cannabis based equities begin to move late September, early October and decline around March/April of the following year. Pick a random company chart and look at it on a two-year timeline and you will see a pattern that develops.
In early August, Cannabis Wheaton completed its purchase of $15 million of ABcann Global (ABCN.V) (ABCCF) common stock at $2.25 per share. This Investment is part of a larger phased investment by Cannabis Wheaton to fund an additional 50,000 square feet at ABcann's second production facility.
The joint expansion is in addition to ABcann's current construction plans for a 100,000 square foot purpose built facility, with both being located on ABcann's 65 acre Kimmett property in Napanee, Ontario.
Shortly after this development, Cannabis Wheaton took steps to improve and strengthen its team through the addition of Elfi Daniel-Ivad to the Advisory Board. Elfi is the Head of Submissions, Regulatory at Eurofins Experchem Laboratories Inc., where she leads a team in the development of regulatory submission strategies for Natural Health Products (NHPs), OTC drugs, cosmetics, medical devices, food products, site licenses, medical establishment licenses and applicants to become licensed cannabis producers.
Eurofins is currently working with more than 130 LP applicants under the leadership of Elfi, which are all at different stages of review and approval. Over the last decade, Elfi has developed a proven style of dealing with Health Canada resulting in an excellent track record of having regulatory submissions and applications approved.
While market has met these developments with mixed responses, we are favorable on Cannabis Wheaton's streaming model going into a new year where the Canadian government wants to legalize recreational use. A recreational market plays into the CW model as supply and demand concerns that already exist will be compounded and as LP's look to expand, they will also seek capital infusions to execute. The firm is in the early stages of a multi-decade growth cycle and we think the recent developments show that Cannabis Wheaton is interesting given the streaming model that benefits from partnership execution.
The Symbol for Cannabis Wheaton in Canada is CBW (TSV Venture) & KWFLF (OTC-QB)
Disclosure: MarijuanaStocks.com owned by MAPH Enterprises LLC., a Florida Corporation has been compensated $250,000 by Cannabis Wheaton for a period beginning May15th 2017 and ending September 15th, 2017. We own zero shares.