How Will These Leading Pot Stocks Do in the Coming Years?
In the cannabis industry, it is difficult to predict the future. This is because marijuana stocks are so highly dominated by legislation and speculation. Major pot stocks like OrganiGram Holdings Inc. (OGI Stock Report), Valens Corp. (VLNCF Stock Report), and Scotts Miracle-Gro Inc. (SMG Stock Report), have been waiting to see big legislative changes affect their business models. And, with the 2020 election coming up in the U.S., these changes could soon be for the better. As stated before, predicting the future of the cannabis industry is almost impossible.
[Read More]
But, we can use the past to make educated decisions about what could happen. In addition, COVID has made these predictions more challenging than ever before. While many thought that COVID would affect marijuana stocks negatively, companies like GW Pharmaceuticals (GWPH Stock Report) and others have done the opposite. COVID has helped to usher in a new era of cannabis demand. With more people at home than ever before, more people are using marijuana than in many years prior. This has meant that demand for cannabis has skyrocketed in the past few months.
What's more, is that many leading pot stocks have reported incredible operating results in that same time period. Because of this, there is a great deal of bullish sentiment in the cannabis industry as of late 2020. Whether or not this bullish sentiment can continue remains to be seen. But for now, things are looking quite good. With that in mind, let's take a look at two marijuana stocks that could beat future expectations.
A Big Name Canadian Pot Stock to Watch
Aurora Cannabis Inc. (ACB Stock Report) is one of the largest marijuana stocks in the industry by market cap. After acquiring MedReleaf, the company posted some less than stellar operating results. But, Aurora saw this as a long term play rather than a short term issue. ACB stock also saw some heavy losses due to oversupply issues with cannabis in Canada. This issue is something that we saw with most of the major marijuana stocks in Canada in the past few months. A few months ago, Aurora was forced to layoff as much as 30% of its staff. While this may seem bad, many believe that it was a restructuring that was completely necessary. In addition, the company posted a CA$1.8 billion write-down on top of an operating loss.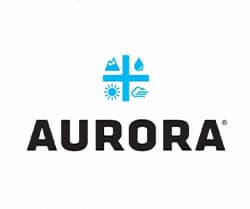 But, what we do know is that the majority of these issues have already been seen in ACB stock's trading. With that all considered, it looks like Aurora Cannabis is in a solid position to grow in the near future. The company has stated that it believes its fourth-quarter results will be quite substantial. It announced that revenue may come in at around CA$70 million which is only $2 million less than the previous quarter. While many pot stocks choose to hide this information, Aurora Cannabis has been very upfront with investors. This honesty could help ACB stock to succeed in the long term. But, as for now only time will tell.
A Winning Pot Stock In Many Regards
Innovative Industrial Properties Inc. (IIPR Stock Report) is one of the most popular marijuana stocks for several reasons. For one, as a REIT, IIPR stock has been able to gain the benefits of the cannabis industry without the volatility. As a REIT, IIPR is also required to pay back the majority of its profits to investors in the form of dividends. In addition, the company works off of long term contracts in the 10-20 year range. This has helped to inspire a great deal of confidence in the long-term future of IIPR stock. If all that wasn't enough, reports have shown that IIPR stock is one of the most profitable cannabis stocks in the industry. In addition to the rental income it received from its properties, the company takes an almost 2% management fee.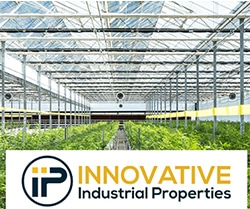 What's more interesting about Innovative Industrial Properties is that its business model is very high margin. After purchasing the property, the company simply acts as a real estate investor and property manager. In the last three years, the company has been able to return quite a lot to investors in the form of dividends. This dividend has increased to around $1.17 per share up from over $0.15 per share as of three years ago. With 62 properties spanning 16 states, IIPR stock remains a leading pot stock to watch.
What Can We Say About The Future Of These Marijuana Stocks?
These two marijuana stocks are just a small portion of a much larger cannabis industry. Because there are so many things changing for pot stocks, it is difficult to predict what will happen. But, with new legislation on the way and the public supporting marijuana more than ever, things continue to look quite good for the cannabis industry.
---
MAPH Enterprises, LLC | (305) 414-0128 | 1501 Venera Ave, Coral Gables, FL 33146 | new@marijuanastocks.com