How California's Recent Legislative Updates Could Shift the Cannabis Industry
California has long been considered to be one of the most prominent statewide cannabis industries in the U.S. It is also widely regarded as being the largest. This is true in the amount of customers that reside their as well as the yearly sales for marijuana. Recently, the Governor of California, Gavin Newson, signed into law several new updates for the cannabis industry. Because California is viewed so highly amongst other states as a cannabis leader, these updates could be big news for the industry.
[Read More]
Many marijuana stocks like Cresco Labs Inc. (CRLBF Stock Report), MedMen Inc. (MMNFF Stock Report) and Terra Tech Corp. (TRTC Stock Report), depend on the success of the Californian cannabis industry to see success in their businesses. Because of this, these updates could have big implications for the cannabis industry at large. Although it is mostly a recreational cannabis industry, California also has a big medicinal marijuana industry as well. Because of the wide breadth of companies that reside there, the opportunities continue to be quite broad. Under the new laws, companies in California may get a tax break before next year. This comes alongside several other new laws. For this reason, let's take a closer look at what could change in California in the near future.
What the New Bills Say About the Cannabis Industry
There are several new bills that Gavin Newson has signed as of October 1st. While his signature is not in any way a guarantee that these bills will pass, it is a good sign. Pot stocks like Innovative Industrial Properties Inc. (IIPR Stock Report) and Aurora Cannabis Inc. (ACB Stock Report), depend on new legislation to see success. New laws are extremely crucial to the success of the cannabis industry. The first of the bills is known as Assembly Bill 1458. This bill would effectively raise the tolerance for what type of labels can be on edible products. This means that companies will have less of a tough time having their products hit the market as California's testing procedures are extremely time-consuming.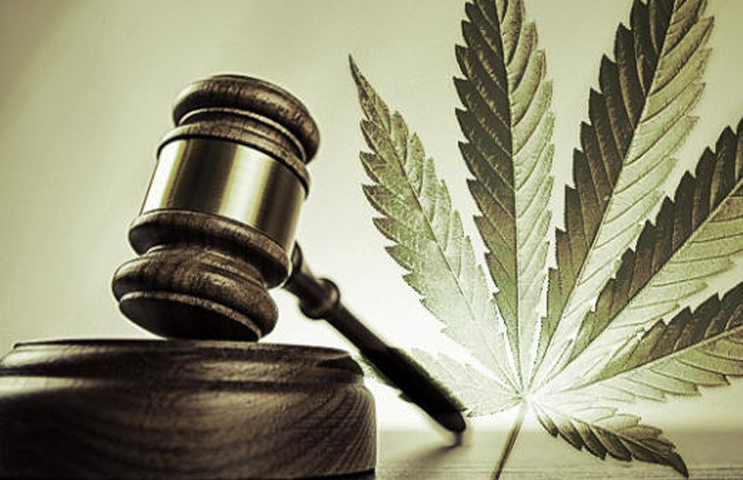 Many of the bills signed recently may seem insignificant for consumers of cannabis. But, producers and manufacturers alike will without a doubt have an easier time selling marijuana. This is a good sign as the pandemic has wreaked havoc on all physical marketplaces. After he signed several bills, the California Cannabis Industry Association stated that "we thank Governor Newsom for prioritizing these bills, which seek to reduce regulatory burdens, improve enforcement, expand financial services and enhance the state's cannabis appellation's program. Like so many, the cannabis industry has faced a series of unexpected challenges and setbacks in 2020." With this, it seems as though there could be more positivity for the Californian cannabis industry in the near future.
What Californian Cannabis Looks Like For Marijuana Stocks
In 2019, California reportedly sold more than $2 billion worth of marijuana. But, one of the big issues that the industry has had to contend with has been that of taxation. In the past, taxes have been extremely high. This has created a major burden for both consumers and retailers alike. But, California has worked to reconcile this problem by lowering taxes and agreeing to keep them low until June of 2021. In the state, there continues to be record highs for those who consume cannabis.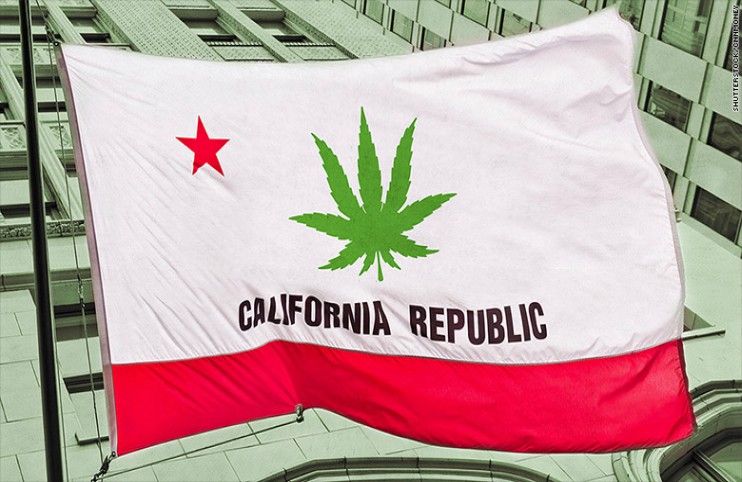 As mentioned earlier, the pandemic has resulted in more people buying and using marijuana than in many years prior. With this, many new jobs have been created in the state to help support the fast paced industry. Graham Farrar, CEO of the Glass House dispensary, stated that "there are more cannabis consumers in California than ever. It could be better, but it's the best it's ever been. There are more legal stores than ever, and there will be even more by the end of the year. We are hiring on a tear." Because of this sentiment, we see just how fast California's cannabis industry is growing. While it may take a while to see the industry reach its full potential, it does look like things are on the right track.
Are Californian Pot Stocks Secure For the Future?
Californian marijuana stocks like CV Sciences Inc. (CVSI Stock Report) and Sunniva Inc. (SNNVF Stock Report), are depending on industry growth to grow in the near future. If Covid has done anything positive, it has highlighted the increased need for marijuana reform in the U.S. In the future, the hopes are that we can continue to see the cannabis industry in California climb for the better. With things going the way they are now, that seems to be more than possible. While we can't predict any short term trends, we do know that in the long term, California could see a large amount of industry growth.
---
MAPH Enterprises, LLC | (305) 414-0128 | 1501 Venera Ave, Coral Gables, FL 33146 | new@marijuanastocks.com