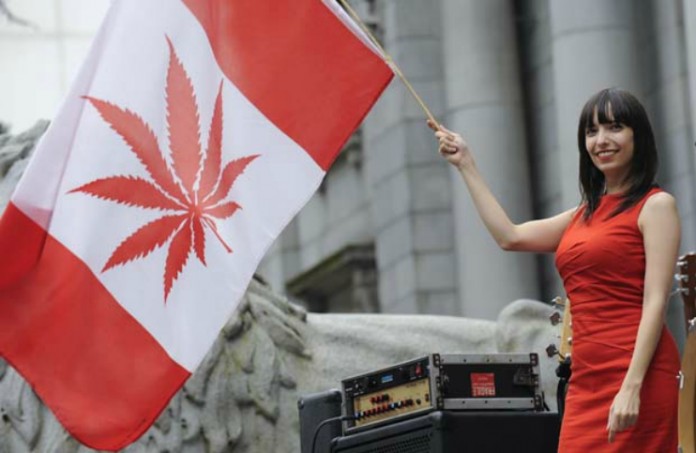 Solicitor General Mike Farnworth made announcements on Tuesday morning regarding recreational marijuana in British Columbia before the federal government's anticipated legalization in July 2018.
Fist, recreational marijuana in the province will be sold at both public and privately-run stores with a minimum purchase age of nineteen. The provincial Liquor Distribution Branch (LDB) will be responsible for wholesale distribution. Farnworth stated that the decisions were influenced by the feedback from over 48,000 British Columbians over the past few months as well as local governments.
"It's clear that British Columbians support the priorities of protecting young people, health and safety, keeping the criminal element out of cannabis and keeping roads safe, which will guide the province in developing B.C.'s regulatory framework for non-medical cannabis," Fanworth said.
When asked if B.C. would profit from its involvement in the distribution, Fanworth believes it eventually would, but the 2018 budget does not predict any revenue. He said more details on what retail sales would look like would be revealed at the end of January or beginning of February.
Stephanie Smith, president of the B.C. Government and Service Employees Union who also represents the LDB, stands by her union's members handling marijuana distribution due to their experience with alcohol. "It's already a very and secure and efficient distribution system," she said. "We believe it's a fiscally responsible choice rather than setting up a very costly parallel system," Smith said.
Dana Larsen, a marijuana legalization advocate, has different feelings regarding LDB distribution. Larsen said in an interview, "I think it's going to add a layer of bureaucracy and cost for not much benefit. Cannabis is already regulated by Health Canada federally so the province doesn't need to be looking into the quality or anything like that. I don't see why producers can't just sell directly to retailers or the customer".