Top Cannabis Stocks In June 2022
Are you looking for the best marijuana stocks to buy right now? Many of the biggest cannabis companies have witnessed large drops since the start of 2022, with fresh 52-week lows set in May. In the first two weeks of June, we saw several of these marijuana stocks begin to experience some upward momentum. Many analysts are currently predicting a stock market bottom in Q2 or Q3 of 2022. This might also indicate that the cannabis sector, like the rest of the market, is headed for another downturn.
However, the Senate may provide a stimulant for the cannabis industry in August. Chuck Schumer stated earlier this year that he will introduce his federal marijuana legalization bill in August. The cannabis industry has rallied around prior attempts to enact federal cannabis legislation and might see some upside in the coming months. Because many cannabis investors are wary of making long-term investments in the present market, some are relying on short-term investing strategies to make money this year.
The Cannabis Sector And 2022 Declines
There are many different areas in the cannabis sector that have experienced heavy declines. In June, these marijuana stocks might be profitable for day traders and swing traders in 2022. Many of the industry's top cannabis companies released first-quarter profits in May, revealing substantial sales growth thus far this year. However, several of these corporations have cut their 2022 estimate, citing inflation and the possibility of a recession as factors lowering expectations. Let's look at three distinct cannabis stocks that investors should keep an eye on in June 2022.
[Read More] Best Cannabis Stocks To Buy? 3 To Watch Long Term In June
Best Marijuana Stocks For Your Watchlist In June
WM Technology, Inc. (NASDAQ: MAPS)
Village Farms International, Inc. (NASDAQ: VFF)
IM Cannabis Corp. (NASDAQ: IMCC)
WM Technology, Inc.
Weedmaps is a user and business directory for cannabis, as well as an online marketplace. It is a subsidiary of WM Technology, Inc. The WM Business cloud-based SaaS solutions are often used as an operating system by cannabis shops. WM Business's products, in general, assist in adhering to the cannabis industry's complicated and ever-changing standards. In May WM Technology expanded its product offering in Ontario with an integrated digital payment process that will help small businesses compete with the growing demand for delivery, curbside pick-up, and cashless transactions. The company acquired Sprout, a well-known cannabis CRM, and marketing platform, in 2021.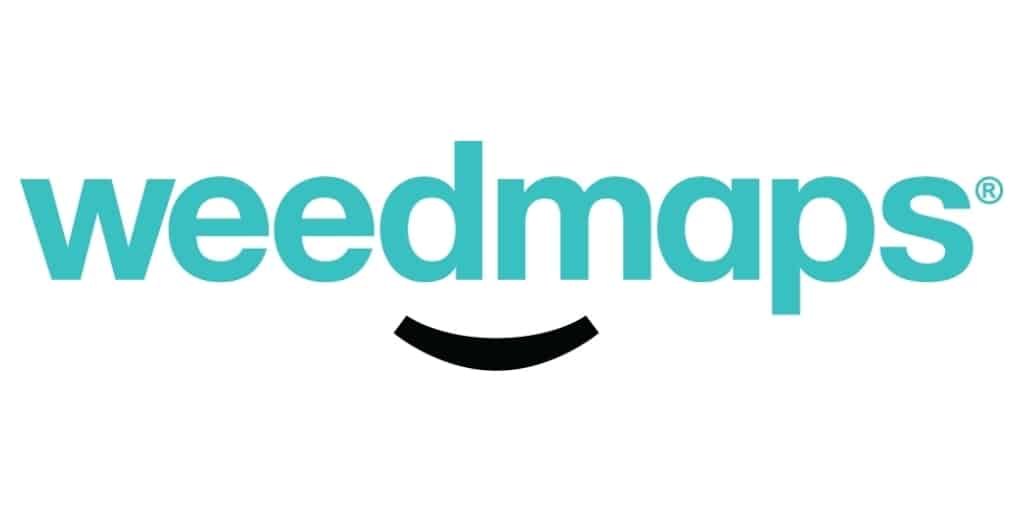 In the United States, Weedmaps now includes over 18,000 business listings and an estimated 13.9 million monthly active users. The average monthly income per paying client has dropped to $3789. Weedmaps announced its first-quarter 2022 results in May, revealing that sales increased by 40% year over year to $57.5 million. In addition, the number of monthly active users grew by 52% year over year to 16.4 million. The company had a gross profit of $53.7 million, or a profit margin of 93 percent. In addition, the company lost $31.2 million in the quarter, compared to a profit of $7.7 million the previous year.
MAPS Stock Performance
MAPS stock closed at $5.60 on June 8th down 2.78% in the past month. Currently, the stock has a 52-week price range of $4.22- $22.24 and is down 6.35% year to date. According to analysts at Tip Ranks MAPS stock has a 12-month average price target of $9.08 per share. In essence, this would represent an upside of 62.14% from its last trading price of $5.60.
[Read More] Top US Marijuana Stocks For June 2022 Watchlist
Village Farms International, Inc.
Village Farms International, Inc. and its subsidiaries cultivate, sell, and distribute greenhouse-grown tomatoes, bell peppers, and cucumbers throughout North America. The company's cannabis and CBD companies are also based in Canada and the United States. Pure Sunfarms, a completely owned subsidiary of Village Farms, is one of North America's largest cannabis companies. Pure Sunfarms has been given a cannabis production license for a delta 2 greenhouse, tripling the company's output capacity. Village Farms debuted a new corporate design and website, www.villagefarms.com, last year.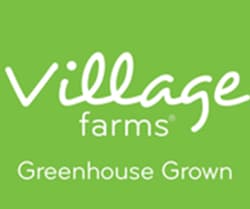 In May, the company released its first-quarter 2022 results with consolidated sales increasing 34% year-over-year to $70.2 million from $52.4 million. The company sustained a consolidated net loss of $6.5 million, or negative $0.07 per share, compared with a loss of $7.4 million, or a loss of $0.10 per share. In addition, consolidated adjusted EBITDA was a negative $6.1 million compared with a positive adjusted EBITDA of $0.4 million. For the cannabis segment total net sales increased 65% year-over-year to $28.8 million, representing 41% of total Village Farms sales. Also important, the total cannabis segment adjusted EBITDA increased 9% year-over-year to $2.7 million. On March 9th, Pure Sunfarms received EU GMP certification, allowing the company to export cannabis products to European markets. Pure Sunfarms and NOYA will also import Cookie's cannabis concentrates into Canada.
VFF Stock Performance
VFF stock closed at $2.94 on June 8th down 25.94% in the last month of trading. Currently, the stock has a 52-week price range of $2.81-$11.45 and is down 70.61% year to date. According to analysts at CNN Business VFF stock has a 12-month median price target of $6.65 per share. In this case, this would represent an upside of 126.96% from its last trading price of $2.94.
[Read More] 3 Marijuana Stocks To Keep On Your Radar This June
IM Cannabis Corp.
IMC is a global pioneer in the medicinal and adult-use recreational cannabis sectors, with operations in Israel, Germany, and Canada. According to the company, the IMC brand, which is located in Israel, has attained a milestone in the Israeli medical cannabis sector. IMC is expanding its product line to include medical cannabis. Adjupharm, a German-based subsidiary, and EU-GMP-certified medical cannabis distributor represents the company across Europe. The corporation also announced the completion of a cutting-edge logistics facility in Germany, which is significant. Thanks to this facility, Adjupharm will be able to optimize its supply chain in the long run, including bulk cannabis repackaging. Focus Medical reported the arrival of 400 kg of high-quality indoor dried cannabis in Israel on January 19th. Oranim Pharm, a major medical cannabis pharmacy in Jerusalem, was acquired by the company in March.

According to the company's earnings report in May, revenue rose 169 percent year over year to $23.6 million in the first quarter of 2022. Additionally, gross profit before fair value adjustments was $6.4 million, up 37 percent and 67 percent sequentially from the first quarter of 2021. During the first quarter, the company completed four important acquisitions in Israel, including the country's largest retail and online pharmacy business as well as a trade and distribution center with an IMC-GDP license, and started centralizing operations of its newly acquired businesses. In December, IMC launched the WAGNERS Brand in Germany, introducing high-quality Canadian cannabis grown indoors to the country for the first time.
IMCC Stock Performance
IMCC stock closed at $0.9476 on June 8th down 13.06% in the last month. The stock has a 52-week price range of $0.842-$6.35 and is down 71.63% year to date. According to analysts at CNN Business IMCC stock has a median price target of $4.81 per share. In this case, this would represent an upside of 407.73% from its last trading price of $0.9476.
Investing Short Term With Top Cannabis Stocks
Researching a company's finances and press releases might help you find the best possibilities in the market. It's also important to conduct your own research on a company before considering a position. Using chart patterns and technical indicators to produce more lucrative trades might be beneficial. Due to the rapid growth of the cannabis industry in the United States and throughout the world, current market conditions may be advantageous for short-term traders. During a slump, knowing a variety of trading methods may be beneficial. These may be some of the best marijuana stocks to add to your portfolio in the short term in June 2022.
---
MAPH Enterprises, LLC | (305) 414-0128 | 1501 Venera Ave, Coral Gables, FL 33146 | new@marijuanastocks.com