Investing In Ancillary Cannabis Stocks In 2023
Do you want to invest in the top marijuana stocks for 2023 now, while the market is still relatively volatile? When market gains seem to be followed by worse losses, long-term investing becomes difficult. One approach to benefit from the current market volatility is through short-term trading. At the present time, , the high volatility of cannabis equities is well recognized, making them greater risk/higher reward investments.
One of the segments of the cannabis industry that saw severe decreases in 2022 was ancillary cannabis companies. Generally speaking, ancillary cannabis companies are those that help the industry without really engaging with the plant. Federal cannabis reform delays have had an influence on the US cannabis sector, which has an annual market worth billions of dollars. Overall, by taking advantage of the sector's recovery, investors may benefit from the market's current momentum. The 2 top ancillary cannabis stocks to watch this week in February are mentioned below.
[Read More] 3 Marijuana Stocks To Watch In February
Top Ancillary Marijuana Stocks 2nd Week Of February
Greenlane Holdings, Inc. (NASDAQ: GNLN)
High Tide Inc. (NASDAQ: HITI)
Greenlane Holdings, Inc.
Cannabis accessory company Greenlane Holdings, Inc. is well known worldwide. Some of the main goods from the brand that can be purchased in the US and other countries include premium vaporizers, kid-safe packaging, and cannabis accessories. Currently, more than 11,000 stores globally sell Greenlane goods. In 2021, Greenlane and KushCo Holdings, Inc. completed their merger. Also, the business acquired DaVinci, a renowned creator and producer of pricey portable vaporizers.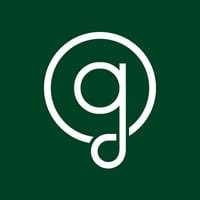 In the third quarter of 2022, same-store sales rose by 46% when compared to the same period the year prior and by 18% when compared consecutively, per corporate statistics. Revenue increased by 98%, from $48.1 million in the third quarter of 2021 to $95.4 million in the same period in 2022. The company is also very near to having the biggest revenue of any cannabis company reporting in Canadian dollars, with a current yearly revenue run rate of over $400 million. A big agreement was made between Greenlane and Universal Distribution regarding the distribution of Greenlane brands across Latin America. After the KushCo Holdings acquisition is complete, Greenlane might be among the biggest support service providers in the world. In January, Greenlane entered into an agreement to distribute Greenlane Brands in Mexico.
GNLN Stock Performance
GNLN stock closed at $0.4345 on February 6th, up 24.14% in the past month of trading. Currently the stock has a 52-week price range of $0.27-$16.20 and is up 51.13% year to date. According to analysts at Tip Ranks, GNLN stock has a 12-month average price target of $1.38 per share. In essence this would represent an increase of 219.77% from its current trading price of $0.4345.
[Read More] Top Cannabis Penny Stocks Showing Upside In 2023
High Tide Inc.
High Tide Inc. is a cannabis dispensary that also manufactures and sells products associated with cannabis. The companies portfolio comprises a reputable international manufacturer and distributor of cutting-edge smoking accessories and a well-known Canadian cannabis brand. The company's first objective was to become the biggest online supplier of accessories. 127 stores across Canada currently carry the High Tide brand. The UK is Blessed CBD's main market, and High Tide bought the company in October 2021. In addition, the company raised its market share and outperformed all rivals to claim the top spot in Alberta's market with the opening of its 66th retail cannabis store. According to High Tide, the purchase of NuLeaf Naturals was the company's largest.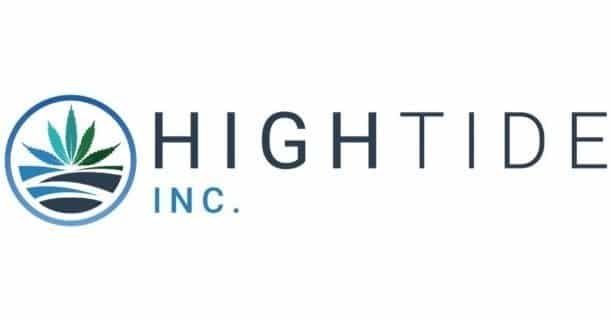 High Tide published audited 2022 financial results in January, with a record fourth-quarter revenue of $108.2 million and a record-breaking $5.0 million in Adjusted EBITDA. For the year that concluded on October 31, 2022, revenue climbed by 97% to $356.9 million, and it increased 14% sequentially to $108.2 million in the fourth quarter. To better capitalize on possible German adult-use cannabis legalization, the company has also inked an LOI with Berlin-based health and life science company Sanity Group. With 151 stores and over 950,000 Cabana Club members, the business is Canada's largest non-franchise retailer, making it the country's biggest brick-and-mortar cannabis loyalty program.
HITI Stock Performance
The shares of HITI finished at $1.57 on February 6th, up 5.37% in the last month of trading. Overall, the stock currently trades in a 52-week price range of $1.30 to $5.893, up 1.95% year to date. HITI stock has an average price target of $8.95 per share, according to Tip Ranks analysts. In this case, the upside would be 470.06% over the current market price of $1.57.
[Read More] 2 Marijuana Stocks To Buy 2nd Week Of February
Top Pot Penny Stocks To Trade In February
Given how volatile the market is right now, investors may find it difficult to make long-term investments. Cannabis stocks may be a superior short-term investment due to their high price volatility. Currently,  cannabis stocks have a higher risk-to-reward ratio. Before making an investment, you should do your research on the company. In general, the top companies in a given industry may be found by researching press releases and financial reports from a company. Your trading results could improve by using technical indicators and understanding more about chart patterns. The above stocks are the best marijuana stocks to watch right now to assist investors in preparing for higher volatility in 2023.
---
MAPH Enterprises, LLC | (305) 414-0128 | 1501 Venera Ave, Coral Gables, FL 33146 | new@marijuanastocks.com