Top Cannabis Stocks For February 2023
Are you planning to invest in the best US marijuana stocks in 2023? Top cannabis companies may see higher volatility as federal cannabis legalization failed on Capitol Hill in 2022. Day and swing traders frequently make the most money when trading in a market like this. In addition to their long-term investments in the cannabis industry, some long-term investors engage in short-term trading strategies. So, they stand to benefit from daily fluctuations in stock prices.
It is anticipated that the cannabis market will double during the next five years. Additionally, the US cannabis business is one industry that will experience tremendous growth. The federal cannabis reform and SAFE Banking laws are now being delayed by Congress, which has had a very detrimental effect on the cannabis sector. Top cannabis companies may experience more volatility generally as federal cannabis legalization moves forward on Capitol Hill. Investors can profit from the market's present momentum by exploiting the sector's resurgence overall. Investors may be able to capitalize on the present market trend by profiting from the sector's slump. Below is a list of the two US marijuana stocks to keep an eye on in 2023.
[Read More] Top Cannabis Stocks To Buy Now? 3 US Companies For Your List
Top US Marijuana Stocks for February Right Now
Green Thumb Industries Inc. (OTC: GTBIF)
Glass House Brands Inc. (OTC: GLASF)
Green Thumb Industries Inc.
Green Thumb Industries Inc. is a major player in the cannabis consumer packaged goods (CPG) sector in the United States. Currently, Green Thumb runs 77 locations throughout 15 states. With more on the coming, GTI will soon have 111 retail licenses. GTI will launch Cookies on the Las Vegas Strip in 2021 as per the terms of the original deal with the privately held Cookies Brand. The launch of Green Thumb's marijuana business in Virginia has been announced following the company's successful acquisition of Dharma Pharmaceuticals. Through the acquisition of Leafline Industries, the company entered the Minnesota market. In April, the company revealed its 77th Rise site.

In the third quarter of 2022, Green Thumb's revenue climbed 2.7% sequentially and 11.8% annually, reaching $261.2 million. The legalization of cannabis for adult use in New Jersey, higher retail sales in Illinois, 12 more retail locations than in the third quarter of last year, and increased foot traffic in the Company's 77 open and operating retail stores were some of the factors that contributed to the increase in revenue. A larger gross profit of $131.2 million (or 50.2% of revenue) was recorded in the third quarter of 2022 compared to the same period in 2021 ($129.5 million, or 55.4% of revenue). The company will announce the fourth quarter 2022 results on February 28th.
GTBIF Stock Performance
On February 6th, GTBIF shares finished at $8.69, up 1.26% in the trading month. Currently the stock has a 52-week price range of $7.40-$22.46 and is up 0.56% year to date.  According to analysts at CNN Business, GTBIF stock has a 12-month average price target of $18.94 per share. In this case this would represent an increase of 117.94% from its last trading price of $8.69.
[Read More] Top Ancillary Marijuana Stocks For February 2023
Glass House Brands Inc.
Glass House Brands Inc., a vertically integrated cannabis and hemp firm, works in one of the fastest-growing industries in the country. In general, the company concentrates on the California market, where it creates innovative, environmentally friendly brands to cater to the demands of clients in numerous industries. Some of the company's well-known goods include Forbidden Flowers, Glass House Farms, and Mama Sue Wellness. The business will make an investment in a 5.5 million square foot greenhouse in Southern California in September 2021. Mark Vendetti is the new company's chief financial officer. In addition, a well-known California edibles company named PLUS was acquired for $25.6 million in December.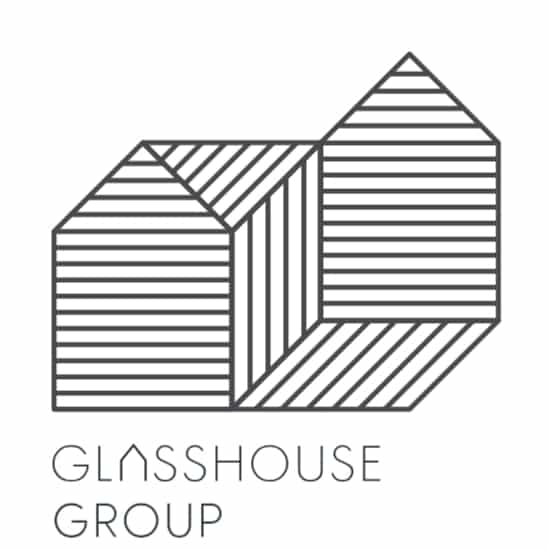 Glass House released financial data for the third quarter of 2022, stating record quarterly revenues of $28.3M, an increase of 72% over Q2 2022. Additionally, the business reported a quarterly cost per pound record low of $134, a 15% sequential decrease. The company claimed a gross margin of 31%, up from 2% in Q2 2022 and more than twice that of the previous year. The fact that Glass House altered its $30–$32 million revenue forecast for Q4 is essential. Adjusted EBITDA was $(5.4) million in the third quarter of 2021 and $(9.8) million in the second quarter of 2022. The current value was $(2.7) million.
Glass House's Southern California farm, which harvested its first crop in May, produced almost as much in July as it did in Q2. By the conclusion of the third quarter, Glass House will have seven retail dispensaries after the Morro Bay dispensary deal is granted. Glass House added a New Farmacy Dispensary to its retail portfolio in January in Santa Ynez, California. In actuality, the establishment—up from 3 at the start of 2022—is Glass House's 9th dispensary.
GLASF Stock Performance
GLASF stock ended at $2.50 on February 6th, up 10.62% in the last month's trading. Currently, the stock has been trading in a 52-week range of $1.78-$6.54. GLASF stock is up 30.89% year to date.
[Read More] 2 Canadian Marijuana Stocks To Watch Today
Short-Term Trading US Pot Stocks In 2023
The value of these marijuana stocks in 2023 could increase due to several anticipated occurrences in the coming months. Examining their financials and press releases may make it easier to identify the best cannabis businesses on the market. In general,  many seasoned investors are actively trading short-term positions in the leading cannabis businesses in an effort to benefit from the current market turbulence. Before opening a position, use technical indicators and chart patterns to determine the ideal entry points and take-profit zones. By aggressively seeking out advantageous possibilities, you can improve your capacity for completing successful transactions. Due to the significant volatility of the most prominent US marijuana stocks, these could be some of the top stocks to watch for 2023.
---
MAPH Enterprises, LLC | (305) 414-0128 | 1501 Venera Ave, Coral Gables, FL 33146 | new@marijuanastocks.com