Best Cannabis Stocks In 2022 For Short Term Trading
In 2022 many top marijuana stocks have reached new lows to start the year. As a volatile start to overall trading continues cannabis stocks are trading near these newly established lows. In March many cannabis investors saw pot stocks decline as inflation concerns and the war in Ukraine affected the market. Now in April, it seems the cannabis sector is waiting for some news from Congress regarding federal marijuana legalization. With the MORE Act passing in the House again, cannabis legislation seems to be on the move again.
In April Chuck Schumer also said he would introduce his bill and has been meeting with GOP leaders to discuss any concerns. But cannabis investors are not as excited this time around because a similar scenario played out in 2021 that left most of them holding the bag with top marijuana stocks. It seems this time around mere talk and going through the motions on the political playing field is not enticing retail investors to bet on pot stocks for the long term.
Instead, most seasoned cannabis investors are taking advantage of spikes and pullbacks using short-term trading techniques to produce gains. One area of the cannabis sector that has experienced the most volatility in 2022 is Canadian cannabis stocks. Although they are not directly related to US cannabis reform they trade on the Nasdaq and NYSE, unlike US pot stocks. This has given Canadian pot stocks exposure to the broader markets that US marijuana stocks are not able to have because they trade on the OTC Markets.
Day Trading And Swing Trading Top Canadian Cannabis Pot Stocks
Using day trading and swing trading methods many cannabis investors have been capitalizing on current price swings. Researching leading companies and looking into their press releases and earnings can help you find the best companies to invest in. In addition, when investors are trading cannabis stocks for short-term gains it's important to also use chart patterns and technical analysis to find the best entry levels. Let's look at 3 top Canadian marijuana stocks cannabis is trading for short-term gains.
[Read More] Are Marijuana Stocks A Buy Before Possible Cannabis Reform? 3 To Watch In April
Best Canadian Cannabis Stocks Active Traders Have On Radar Right Now
Tilray Brands, Inc. (NASDAQ: TLRY)
Village Farms International, Inc. (NASDAQ: VFF)
High Tide Inc. (NASDAQ: HITI)
Tilray, Inc.
Tilray Inc. is a global cannabis consumer packaged goods (CPG) company with operations in Canada, the United States, Europe, Australia, and Latin America. In the cannabis sector, the corporation has established itself as a market leader in Canada and a global leader. Tilray is preparing prepared to enter the US market and expand its worldwide footprint. Tilray was the first medicinal marijuana producer and retailer in Germany. According to the company, CBD-infused foods and beverages have a lot of potential in both the Canadian and American markets. In October, Tilray and Great North Distributors established a distribution partnership to support Canada's legal cannabis business.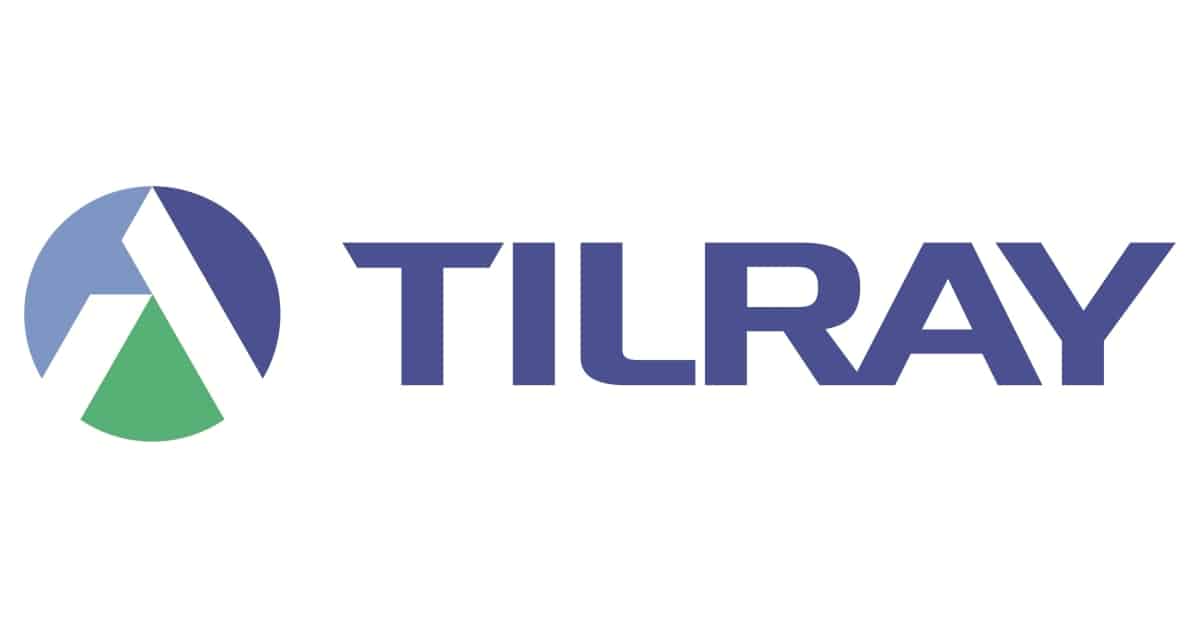 The company began selling medicinal cannabis products in Malta on February 17th. Tilray has acquired a controlling position in MedMen convertible notes, which marks the company's entry into the US cannabis industry. Tilray's net sales were $168 million in the second quarter of the fiscal year 2022, increasing 43 percent year over year. Because of the Sweetwater deal, net beverage alcohol sales were $15 million, but cannabis income was $70 million. The company's market share in Canada remained at the top thanks to excellent rankings in cannabis flower and pre-rolls. In the first quarter, the company lost $34.6 million and had a $12.7 million Adjusted EBITDA. The company announced in March that it will purchase $211 million in debt from HEXO Corp. (NASDAQ: HEXO).
TLRY Stock Performance
On April 8th, the shares of TLRY closed at $6.40, down 14.44% in the past five trading days. The 52-week price range for the stock is $4.78-$23.04 and is down 8.96% year to date. According to CNN Business analysts, TLRY stock has a 12-month consensus price objective of $8.00 per share. This represents an increase of 25.10% under the previous trading price of $6.40.
[Read More] Best Marijuana Penny Stocks To Buy Today? 3 To Add To Your List Right Now
High Tide Inc.
High Tide Inc is a cannabis dispensary that also sells and makes consumption accessories. The company's portfolio includes a well-known Canadian cannabis brand as well as a global manufacturer and distributor of cutting-edge smoking accessories. To begin, the company created the world's largest accessories eCommerce platform. There are presently 106 High Tide branded retail outlets in Canada. Blessed CBD was purchased by High Tide in October, and the company is currently concentrating on the UK market. In November, the company opened its 60th retail cannabis store in Alberta, making it the province's largest provider. Additionally, NuLeaf Naturals, High Tide's largest purchase in its history, was completed.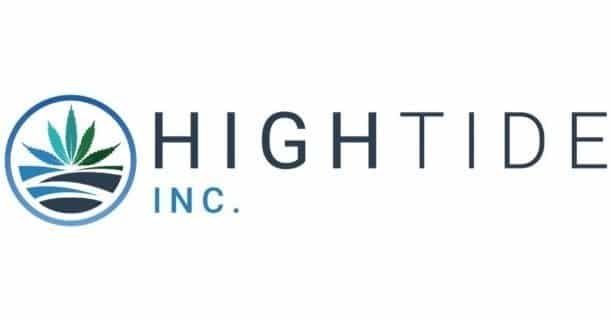 In addition, the business completed the purchase of Smoke Cartel Inc and launched the Grasscity brand, which distributes CBD products made from hemp. With the acquisition of Dankstop, a major online retailer, High Tide has continued its rapid development into the US cannabis business. In the third quarter of 2021, the company's revenues increased by 99 percent to $48.1 million. Also, gross earnings increased by 75% year over year to $16.7 million. The company's adjusted EBITDA has dropped from $3.4 million to $1.5 million in the last year. The decline in adjusted EBITDA is mostly due to High Tide's re-listing on the NASDAQ. On February 2nd, the corporation announced a 118 percent increase in revenue in its audited annual financial statement for 2021.
HITI Stock Performance
The shares of HITI finished at $4.37 on April 8th, down 7.02% in the last five trading days. The stock is currently trading in a 52-week price range of $3.65 to $9.95, up 2.82% year to date. HITI stock has an average price target of $9.15 per share, according to Tip Ranks analysts. In this example, the upside would be 109.38% over the current market price of $4.37.
[Read More] Top Marijuana Stocks To End The First Week Of April
Village Farms International, Inc.
Throughout North America, Village Farms International, Inc. and its subsidiaries cultivate, sell, and distribute greenhouse-grown tomatoes, bell peppers, and cucumbers. The cannabis and CBD businesses of the company are also situated in Canada and the United States. Pure Sunfarms, a wholly-owned subsidiary of Village Farms, is one of the largest cannabis businesses in North America. A cannabis production license for a delta 2 greenhouse has been granted to Pure Sunfarms, doubling the company's output capacity. Last year, Village Farms unveiled a new corporate design and website, www.villagefarms.com.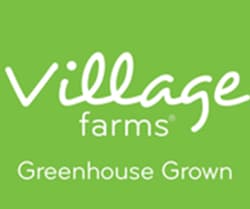 In March, the company released its fourth-quarter and full-year 2021 results, which surpassed estimates. For the fourth quarter, the company reported a consolidated EPS of $0.03 per share and a net income of $2.1 million. In addition, cannabis sales in the United States and Canada increased by 168.8% to $34.4 million in the third quarter. On March 9th, Pure Sunfarms received EU GMP certification, allowing the company to export cannabis products to European markets. Pure Sunfarms and NOYA will also import Cookie's cannabis concentrates into Canada.
VFF Stock Performance
VFF stock closed at $4.83 on April 8th down 11.86% in the last five trading days. Currently, the stock has a 52-week price range of $4.16-$12.60 and is down 24.77% year to date. According to analysts at CNN Business VFF stock has a 12-month median price target of $13.25 per share. In this case, this would represent an upside of 174.61% from its last trading price of $4.83.
---
MAPH Enterprises, LLC | (305) 414-0128 | 1501 Venera Ave, Coral Gables, FL 33146 | new@marijuanastocks.com