2 Marijuana Stocks That Should Be On Your February Watchlist
Investing in marijuana stocks sometimes can be a challenge due to a few factors. For one when it comes to pot stocks they trade in such a volatile market that it creates uncertainty amongst investors. However with how well the cannabis sector has recently been trending It has brought some upward momentum. The promise of ending cannabis prohibition has created a bit of speculation in regards to the future of the industry.
In addition to this speculation, it has helped in how well some marijuana stocks have been trading. Currently, many people are looking for the best marijuana stocks to buy. Because of how volatile marijuana stocks can be some days of trading have caused a downtrend. Once marijuana stocks start to dip it presents a chance to buy shares at a lower price. That's why it's good to watch different cannabis stocks so you can have a better chance at having a profitable portfolio.
As 2021 trading continues the cannabis industry is relying on federal and state-level cannabis legislation. State-level legislation is important when new or existing cannabis companies looking to take part in a new market. Some states have improved upon their current cannabis industry. For states that currently have some form of a cannabis market in place are working to adapt to the possibility of federal cannabis reform.
This would be the icing on the cake for the U.S cannabis industry as it would allow for it to reach its full potential. Currently, cannabis is still illegal on a federal level which is why most cannabis stocks trade on the OTC versus the NASDAQ or the NYSE. Yet as things continue to progress for the industry and marijuana stocks these 2 companies may be something to watch in 2021
Cannabis Stocks To Watch This Week
Planet 13 holdings Inc. (OTC:PLNHF)
Tilt Holdings Inc. (OTC:TLLTF)
Planet 13 Holdings Inc.
Planet 13 holdings Inc. has been one of the more popular marijuana stocks to watch in the past. Even though current trading has picked up since back in 2020. The company has vertically integrated operations with its widely known superstore of cannabis. The company is located out of Las Vegas, Nevada, and has been making an impact in the state since opening up its doors. Although a bit slow to see current market gains the company has come a long way.
Since mid-July PLNHF stock has been able to build its momentum which has led to better trading. From August to October PLNHF stock had a nice rally to see a total 10 percent increase in trading during that time. In those 3 months, PLNHF stock saw a nice push in August even though September and October had smaller gains. November to December PLNHF stock found some more momentum which caused another spike in trading.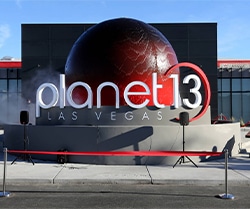 The 2nd of November to December 31st PLNHF stock shot up in the market with over 60 percent gains. Moving into January the company started the first week and a half of trading in the new year with a decent upward push. Right after the 11th of January PLNHF started to trade down most of January. Pushing forward when February came around PLNHF stock began to recover. As of now, PLNHF stock is up 34 percent in February. If the company can sustain this momentum the company may be a marijuana stock to watch in 2021.
[Read More]
Tilt Holdings Inc.
Tilt Holdings Inc. is one marijuana stock that has seen better trading days back in 2019. Furthermore from early 2019, the company has been trading down. Yet just because the company was trading at a higher level doesn't mean gains haven't been made. Early on in 2020 TLTTF was trying to pick up its trading but wasn't able to find the momentum it needed. Shortly after March 2020, TLLTF stock started to recover from previous lows. April 3rd to June 2nd TLLTF stock shot up in trading by 286 percent.
If you were someone who held during this time range you would have seen a nice return on your investment. July to September the company saw a nice push up until mid-August before dipping once more. Pretty much up until the start of the new year trading was incredibly volatile for the company. When January came and 2021 was underway TLLTF stock was able to rise in trading once more. January 4th to the 11th TLLTF stock moved up in the market with gains of 48 percent.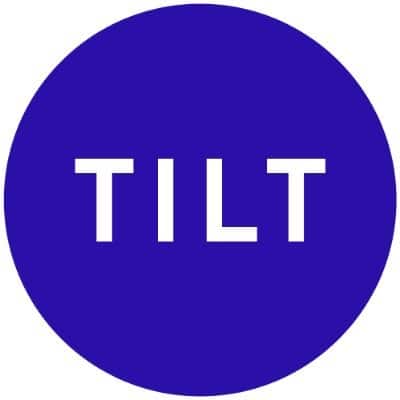 The 11th to 20th of January TLLTF stock made one last push before dropping the rest of January. However overall TLLTF stock saw 41 percent gains for the first month of trading in 2021. As of February TLLTF stock was able to keep its upward push with a solid start to the new month. In the first 2 weeks of February TLLTF stock increased in trading by 40 percent and is up a total of 37 percent for the whole month. With the company fluctuating in price so often this cannabis stock may be one to look at for a better short-term investment.
---
MAPH Enterprises, LLC | (305) 414-0128 | 1501 Venera Ave, Coral Gables, FL 33146 | new@marijuanastocks.com