The marijuana stock market has definitely seen its fair share of ups and downs over the course of the past few years. In that time, we have seen the industry go from somewhat underground all the way to becoming one of the most promising markets of the modern day.
With so many pot stocks to choose from, it can at times be difficult to keep up with where the industry is headed. With most investors focused on the companies that grow the raw substance, it seems as though they can often forgo the large potential that lies within the companies that supply the alternative side of the cannabis stock space.
An Un-Traditional Marijuana Stock That is Changing the Game
Biome Grow Inc. (BIOIF/BIO.CN) is a cannabis company that operates through five wholly owned subsidiaries throughout the Canadian landscape. The company has become one of the more prominent marijuana stocks in the industry in only a short period of time due to their commitment to innovation and investing in high-quality companies.
Currently, Biome Grow Inc. owns subsidiaries in places such as Newfoundland and Labrador, Ontario, Nova Scotia, and Prince Edward Island. With such a broad exposure to the marijuana space, the company looks like they have been able to secure their own future in the cannabis stock market.
Moving Into the Future for Biome Grow Inc.
Biome Grow Inc. recently announced that they have entered into a Memorandum of Understanding with CBD Acres Manufacturing Inc. to begin supplying the former with access to extremely high quality and low-cost CBD or cannabidiol concentrate products.
The agreement between the two companies will last for five years and shows that Biome Grow Inc. is committed to moving into the burgeoning CBD market. The agreement also states that Biome Grow is committed to as much as 20,000 kilograms per year of locally grown hemp-based CBD extract. The extraction process that the company uses is proprietary and is something that is able to produce a very high-quality end product.
Additionally, the way that they extract the product ensures that there are no chemical solvents used within the product at any stage in its production. All in all, Biome Grow Inc. continues to illustrate why so many marijuana stock investors are keeping a close eye on them.
Another Marijuana Stock to Keep an Eye On
CannTrust Holdings (NYSE:CTST) is a cannabis grower that has been working on producing very large quantities of the substance. The company has stated that they have the potential to grow somewhere in the range of 200,000 to 300,000 kilograms of marijuana when operating at full capacity.
The company also has a very large facility based out of Niagara, which will be around 840,000 square feet when fully finished. With their hydroponic growth method continuing to produce exciting results, the company maintains their position as one of the leading marijuana stocks in the whole of the industry.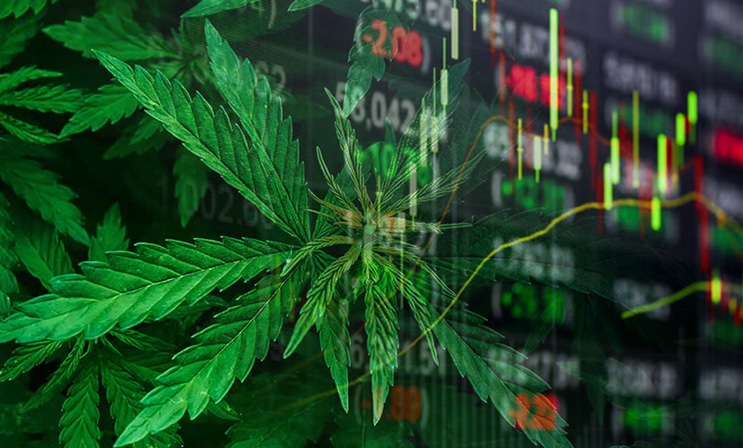 Pursuant to an agreement between an affiliate of MAPH Enterprises, LLC (owners of MarijuanaStocks.com), Midam Ventures LLC and Biome Grow, Midam is being paid a total of $240,000 ($20,000 per month) for a period beginning on October 1, 2018, and ending on October 1, 2019. We own 0 shares of Biome Grow (BIO.CN). We may buy or sell additional shares of Biome Grow in the open market at any time, including before, during or after the Website and Information, to provide public dissemination of favorable Information about Biome Grow (BIO.CN).
---
MAPH Enterprises, LLC | (305) 414-0128 | 1501 Venera Ave, Coral Gables, FL 33146 | new@marijuanastocks.com