The marijuana industry has been moving forward with a massive amount of propensity over the course of the past year or so. In that time, however, the market has been able to cement itself amongst investors which helped to give a solid bull run in the past few months. With that in mind, many wonder if marijuana stocks are still a buy or if we may have missed the boat.
The short answer to this is that it seems as though there may be a lot more untapped potential waiting in the works for the marijuana industry. Many companies are only now finishing massive infrastructure projects which will allow them to grow more and more cannabis as time goes on.
The Green Organic Dutchman (TGODF) (TGOD) has been making headlines for their large grow quantity and commitment to producing some of the highest quality cannabis in the industry. The company recently stated that their partnership with Jamaican company Epican Medicinals LTD, is well on the way.
Back in June of last year, The Green Organic Dutchman decided to buy as much as 49% of the company Epican. For those who don't know, Epican is a fully vertically integrated Jamaican cannabis producer which deals with everything from cultivation to extraction and manufacturing. As they have a large amount of licenses also in the state, it seems as though Epican is poised to take advantage of the growing Jamaican cannabis market. Additionally, The Green Organic Dutchman's strategic partnership with the company shows that they may have the upper hand in what could be one of the larger international markets in the near future.
Epican recently announced a Kingston retail location back in July of last year which has consistently and continuously produced month over month sales growth. Jamaica continues to present itself as a large tourist destination for cannabis, as well as the beautiful beaches and friendly people.
The country receives a reported 4.3 million tourists per year, which could present a lot of opportunity for the cannabis tourism business. Brian Athaide, CEO and Director of The Green Organic Dutchman stated that "we have made incredible progress in Jamaica over the past 8 months. We plan to continue operating stores throughout the country, increasing productive capacity and expanding our leadership in Jamaica."
On the other side of the business comes Scotts Miracle-Gro (NYSE:SMG), which is considered to be one of the largest marijuana stocks in the U.S. with a market cap above $4.5 billion. While they are primarily a producer of gardening and home care products, Scotts has been working with their subsidiary Hawthorne Gardening to produce a series of products tied directly to growing cannabis.
Additionally, Hawthorne has managed to make a number of acquisitions recently such as purchasing Sunlight Supply, which is helping to push them even further into the marijuana industry. The hopes are that as states continue to legalize marijuana individually, Scotts can continue to grow along with the marijuana. As Scotts continues to push out new products, investors should continue to watch them as the industry grows in the coming months.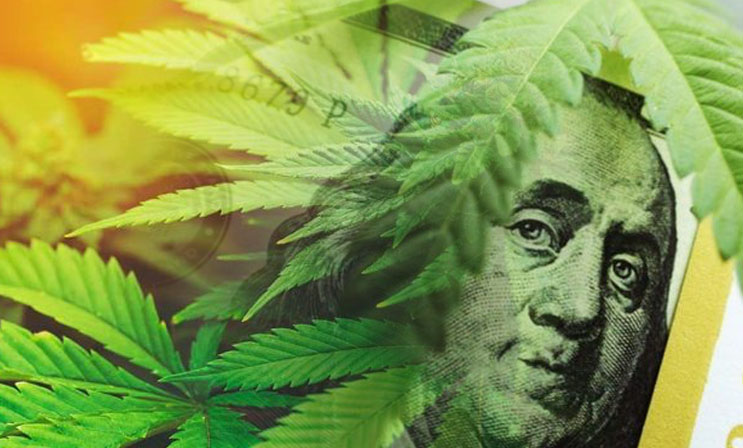 Pursuant to an agreement between an affiliate of MAPH Enterprises, LLC (owners of MarijuanaStocks.com), Midam Ventures LLC and The Green Organic Dutchman, Midam is being paid $20,000 per month for a period beginning July 30, 2018, and ending July 30, 2019. We may buy or sell additional shares of (TGODF/TGOD) in the open market at any time, including before, during or after the Website and Information, to provide public dissemination of favorable Information about The Green Organic Dutchman. The principles of MAPH participated in the IPO for The Green Organic Dutchman Holdings, Ltd. (TGOD) & own a collective 193,797 free trading shares & 9,725 warrants. The principals of MAPH intend to sell their positions in (TGOD) for profit. MAPH nor any of its principals have been compensated for any material related to (TGOD). As of November 13, 2018 a member of MAPH Enterprises LLC holds freely trading 231,300 shares and 150,000 warrants of The Green Organic Dutchman (TGODF) purchased in the open market. These may be sold at any point. This disclaimer will be updated at such time.
---
MAPH Enterprises, LLC | (305) 414-0128 | 1501 Venera Ave, Coral Gables, FL 33146 | new@marijuanastocks.com