Best Cannabis Stocks Under $2 In October 2022
Do you intend to invest in September's best marijuana stocks? According to a number of experts, US MSOs will be the important cannabis companies to watch in Q4 2022. The US cannabis market has expanded dramatically since the epidemic. Currently, US companies have surpassed Canadian LPs as the primary source of revenue for the industry. The market has just plummeted, striking new lows in the downturn from last week, making US marijuana stocks particularly unpredictable.
When trading in a market like this one, day traders and swing traders usually make the most profits. Some long-term investors also elect to use short-term trading tactics on top of their sizable long-term investments in the cannabis sector. They, therefore, stand to gain from daily fluctuations in the stock's price. Delays in implementing federal cannabis laws have affected the US cannabis industry, which generates billions of dollars a year. Using the sector's downturn, investors may be able to benefit from the market's current trajectory. The 3 top marijuana stocks in the first week of October may be these.
[Read More] Best Cannabis Penny Stocks To Watch Before October
Top Marijuana Penny Stocks For The First Week Of October
Ascend Wellness Holdings, Inc. (NASDAQ: AAWH)
TILT Holdings Inc. (OTC: TLLTF)
Agrify Corporation (NASDAQ: AGFY)
Ascend Wellness Holdings, Inc.
With operations in Massachusetts, New Jersey, Ohio, Illinois, Michigan, and Michigan, AWH is a cannabis company. Owning and operating facilities that produce strains that have received prizes and having a carefully planned product line make up the core business of AWH. Typically, the company manufactures and markets its goods under the Ozone name. The firm's cannabis product categories include flowers, pre-rolls, concentrates, vapes, edibles, and other cannabis-related goods. AWH sells to authorized cannabis businesses and runs 17 retail locations. On May 11, an agreement was reached between Ascend Wellness and MedMen Enterprises Inc. (OTC: MMNFF) to increase the purchase price of MedMen NY Inc., a division of that company, from $73 million to $88 million, subject to the beginning of adult-use sales at a MedMen NY facility.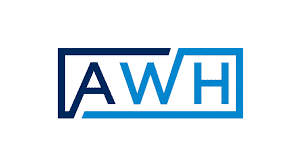 The company's Q2 2022 financial figures show that gross revenue increased by 20.7% over the course of a year and by 16.2% over the course of a quarter to reach $117.7 million. Net revenue, which excludes intercompany sales of wholesale items, increased 14.6% quarterly and 17.0% annually to reach $97.5 million. As of June 30, 2022, cash and cash equivalents were $140.6 million, while net debt2 came to $152.7 million. The company's net loss decreased throughout the quarter from $27.8 million to $21.2 million when compared to Q1 2022. The company began distributing in Massachusetts and Michigan earlier this year after reaching an exclusive agreement with Lowell Smokes.
AAWH Stock Performance
AAWH stock closed on September 30th at $1.82 up 10.30% in the past five trading days.  Currently, the stock has a price range of $1.42-$10.47 down 72.28% year to date. According to analysts at CNN Business AAWH stock has a 12-month median price forecast of $7.50 per share. In this case, this would represent an upside of 312.09% from its last trading price of $1.82.
[Read More] Best Marijuana Stocks To Watch Under $1
TILT Holdings Inc.
Cannabis entrepreneurs looking to establish a global brand may contact TILT Holdings Inc., a corporation that specializes in international markets, for assistance. The companies' primary markets include the European Union, the United States, Canada, Israel, Mexico, and South America. To be clear, TILT has a huge portfolio of businesses that provide manufacturing, production, hardware, and software to other top cannabis businesses. The business normally provides the best inhalation equipment to the American and European markets for cannabis-based medicines.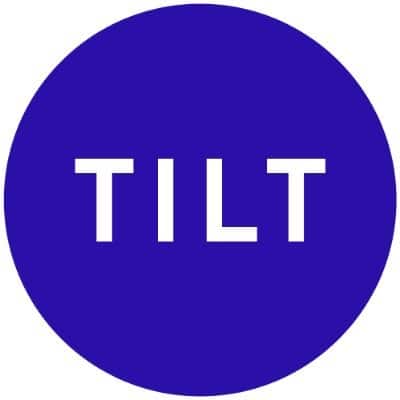 Revenue rose 11% sequentially in the second quarter of 2022, per TILT's results. Revenue was $47.1 million, down from $48.5 million the year before. Additionally, from $12.9 million, or nearly 27% of total revenue, the previous year to $10.9 million, or roughly 23%, gross profit decreased. In contrast to its $1.0 million net profit from the preceding year, the company's net loss for the quarter was $7.1 million. The non-cash goodwill impairment of $6.7 million that occurred in the quarter was the main cause of the decline. Timeless Refinery, a client of the company that also uses inhalation technology, and TILT entered into a new brand partnership in Q1 2022 to distribute TILT's products initially in Ohio.
TLLTF Stock Performance
TLLTF stock is trading at $0.1374 on September 30th down 12.86% in the past month. The stock has a 52-week price range of $0.065-$0.4650 and is down 38.93% year to date.
[Read More] Top Marijuana Stocks To Watch Heading Into A New Month
Agrify Corporation
The indoor farming sector receives accurate machinery and software from the American company Agrify Corporation. The business currently offers vertical farming systems, integrated grow racks, and LED grow lights. Agrify's state-of-the-art software and technology solutions enable businesses to operate at the highest levels of dependability, effectiveness, and quality while spending the least amount of money possible. The company's services include consulting, engineering, and construction. Precision Extraction Solutions and Cascade Sciences, two well-known providers of tools and services for analyzing, processing, and extracting hemp and cannabis, were recently acquired by the company. The company acquired Lab Society in February, a pioneer in cannabis extraction, distillation, and solvent separation solutions with a $10 million yearly revenue.

Agrify reported a 63.5% rise in revenue to $19.3 million for the second quarter compared to the same period last year. Additionally, revenues increased from the previous year's year-to-date total of $18.8 million to the current year's year-to-date total of $45.4 million. From the first quarter's gross profit of $527k, or 4.5% of revenue, to the second quarter's gross profit of $1.6m, or 8.3% of revenue, there was an increase in gross profit. In comparison to the same period the previous year, the company's second-quarter net loss increased to $93.4 million, or $3.51 per diluted share, from $5.6 million. Due to the decline in the cannabis business, the company is changing its revenue projection for the upcoming fiscal year 2022. Agrify's updated revenue projection for Fiscal Year 2022 lies between $70 million and $75 million.
AGFY Stock Performance
AGFY stock closed on September 30th at $0.4350 up 8.75% in the last five days of trading. The stock has a price range of $0.37-$23.55 and is down 95.27% year to date. According to analysts at CNN Business AGFY stock has a 12-month average price target of $1.50 per share. In this case, this would be an increase of 233.41% from its last trading level of $0.4350.
Trading Penny Pot Stocks In September 2022
Investors may profit when the leading cannabis stocks start to recover. Last week many pot stocks just hit new lows during the trading sessions in September. You might be able to determine whether assets are appropriate for your portfolio and trading strategy by looking at a company's financial records and press releases. You can make more informed trading selections if you can understand technical indicators and chart patterns. September's current cannabis market volatility may offer an opportunity for rapid profits for active traders.
---
MAPH Enterprises, LLC | (305) 414-0128 | 1501 Venera Ave, Coral Gables, FL 33146 | new@marijuanastocks.com