These Marijuana Stocks May Turn A Big Profit For Investors
When investing in the cannabis sector know that marijuana stocks can be highly volatile. The cannabis industry is still relatively new and faces different uncertainties related to changing regulations, and political factors. As well as the continuous competition. This volatility can present both risks and opportunities for investors. For example when the volatile action creates a rise in trading that would be a time to take profits.
On the flip side when volatility brings the sector down it can be a chance to find top marijuana stocks to buy at low entry points. When you can buy shares at the lowest price it is an advantage every investor should look for. As well solid research and due diligence should be done before investing. It is important to research individual companies thoroughly. Analyze their financial health, and management structure in the company. Plus its competitive position, growth prospects, and overall market behavior. You may want to consider other factors as well.
For instance things like the company's revenue growth, profitability, regulatory compliance, and potential barriers to entry. Diversifying your portfolio is generally advisable to manage risk. Investing in a single marijuana stock can be risky due to the industry's volatility. Consider diversifying across multiple stocks within the cannabis sector or investing in broader exchange-traded funds (ETFs) that encompass the industry. With that said the companies below are several top marijuana stocks to watch for better trading in the stock market.
Marijuana Stocks For Your 2023 Portfolio
GrowGeneration Corp. (NASDAQ:GRWG)
Hydrofarm Holdings Group, Inc. (NASDAQ:HYFM)
The Scotts Miracle-Gro Company (NYSE:SMG)
GrowGeneration Corp.
GrowGeneration Corp. through its subsidiaries, owns and operates retail hydroponic and organic gardening stores in the United States. In recent news, the company announced a partnership with Bridgetown Mushrooms to begin selling mycology supplies. This places both companies among the early movers in the rapidly expanding mushroom farming industry. The partnership will initially focus on the Pacific Northwest and other Western states, with the goal of quickly increasing capacity and expanding nationwide.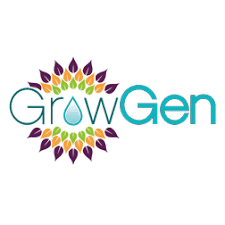 This venture leverages GrowGeneration's seasoned commercial sales team. As well as its more than 60 retail stores across the United States. With demand for mycology supplies on the rise, the partnership with Bridgetown is an excellent opportunity to drive significant revenue growth and market share for both companies. The global mushroom market is expected to surpass $115 billion by 2030, according to GrandView Research. This demand has now come to the United States, creating a major opportunity for U.S.-based mushroom companies.
[Read More] Are Cannabis ETFs The Best Way To Invest In Marijuana Stocks? 3 For Your Watchlist
Hydrofarm Holdings Group, Inc.
Hydrofarm Holdings Group, Inc. together with its subsidiaries, engages in the manufacture and distribution of controlled environment agriculture (CEA) equipment and supplies in the United States and Canada. Recently the company reported its Q1 2023 financial results. 

First Quarter 2023 Highlights vs. Prior Year Period:
Net sales decreased to $62.2 million compared to $111.4 million.
Gross Profit decreased to $11.4 million compared to $16.6 million. Adjusted Gross Profit(1) was $14.1 million compared to $22.3 million.
Gross Profit Margin increased to 18.3% of net sales compared to 14.9%. Adjusted
Gross Profit Margin(1) increased to 22.6% of net sales compared to 20.0%.
Net loss was $(16.8) million, or $(0.37) per diluted share, compared to net loss of $(23.3) million, or $(0.52) per diluted share.
Adjusted EBITDA(1) decreased to $(2.1) million compared to $3.1 million in the prior year period.
Cash used in operating activities of $(9.0) million and negative Free Cash Flow(1) of $(10.6) million, a $2.0 million improvement compared to the first quarter of 2022.
The Scotts Miracle-Gro Company
The Scotts Miracle-Gro Company Gro Company is involved in the manufacture, marketing, and sale of products for lawn, garden care, and indoor and hydroponic gardening in the United States and internationally.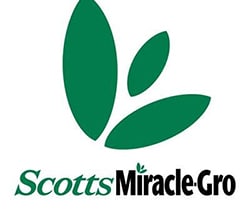 It operates through three segments: U.S. Consumer, Hawthorne, and Other. Back on May 3rd, the company released its fiscal 2nd quarter 2023 results.
[Read More]
Q2 2023 Highlights And Results
U.S. Consumer net sales decreased by 2 percent versus record-high sales in the same period last year
For the U.S. Consumer business, the first half of the fiscal year typically comprises 55 to 60 percent of full-year net sales but less than 30 percent of POS.
Consumer business saw improved consumer demand entering May.
---
MAPH Enterprises, LLC | (305) 414-0128 | 1501 Venera Ave, Coral Gables, FL 33146 | new@marijuanastocks.com