Top Marijuana Stocks For Your Investment Portfolio
Marijuana stock investors are looking for the next best investment. But when will that come is the question they are left with. For some time the trading average of the cannabis sector has dropped drastically. Even with days of better trading, the consistency in which the sector stays up is not there. Meaning that when recovery is happening for marijuana stock it is so short of a window that it becomes tough to see any upside.
At one point in time when the cannabis sector saw a recovery it was met with a level of upward consistency. This has been one of the main reasons for investors arriving at more fear than hope with cannabis stocks. But with the overall progress of the cannabis industry, some investors are focused on the future. A sector that was once seen as means for short-term investing is now seen as the investment of the future. The industry is thriving as a whole and shows great promise as better laws and regulations are being worked on.
Right now with the current volatility, people are looking for marijuana stocks to buy. There are some who feel the transition from short-term to long-term cannabis investing will lead to better profits. But there are no guarantees as to what will happen with how unpredictable marijuana stocks can be. However, there is a good chance this long-term outlook will have the most upside given the industry continues its progress. Below are several marijuana stocks to watch this month for better cannabis investing.
Top Marijuana Stocks To Watch Today?
Innovative Industrial Properties, Inc. (NYSE:IIPR)
Power REIT (NYSE:PW)
NewLake Capital Partners, Inc. (OTC:NLCP)
Innovative Industrial Properties, Inc.
Innovative Industrial Properties, Inc. is a self-advised Maryland corporation focused on the acquisition, ownership, and management of specialized properties leased to experienced, state-licensed operators for their regulated cannabis facilities. On July 18th the company announced it will be reporting its 2023 second quarter results.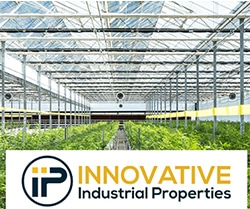 The company has set this release date for August 2nd, 2023. Several executives will host an investor conference call at 10:00 a.m. Pacific Time on Thursday, August 3. This will be to discuss the company's financial results and operations for the quarter.
[Read More] Marijuana Stocks To Watch And The Due Diligence Process
Power REIT
Power REIT is a real estate investment trust (REIT) that owns real estate related to infrastructure assets. This includes properties for Controlled Environment Agriculture, Renewable Energy, and Transportation. Power REIT is actively seeking to expand its real estate portfolio related to Controlled Environment Agriculture.

At the end of January, the company announced its 2022 dividend income tax treatment. The Federal income tax classification of the distribution per share on the Company's 7.75% Series A Preferred Stock with respect to the calendar year ended December 31, 2022.
[Read More] 3 Marijuana Stocks To Watch First Week Of August
NewLake Capital Partners, Inc.
NewLake Capital Partners, Inc. is an internally-managed real estate investment trust that provides real estate capital to state-licensed cannabis operators through sale-leaseback transactions and third-party purchases and funding for build-to-suit projects.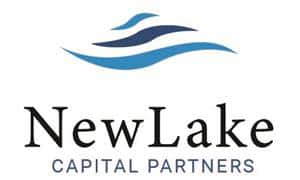 Recently the company announced it will host a second-quarter 2023 earnings call. This call is set for August 10th at 11 am. In other news, NewLake Capital also announced that its board of directors has declared a second-quarter 2023 cash dividend of $0.39 per share of common stock.
---
MAPH Enterprises, LLC | (305) 414-0128 | 1501 Venera Ave, Coral Gables, FL 33146 | new@marijuanastocks.com