Top Marijuana Stocks To Buy In The Stock Market 2023
Marijuana stock investors are keeping an eye out for a change in the sector. 2023 could be the turning point the cannabis sector needs. For a long while there has been an inconsistent pattern of upward trading. What this means is that most cannabis stocks can not sustain their recovery or any momentum for long periods. Much of the upward trading is so short-lived that it has led to more uncertainty.
Especially with federal reform once again being set to the side and no concrete push forward. Investors although optimistic about the future still proceed with caution. With the cannabis industry having no federal reform the fear of being shut down still enters the mind of people. Yet with how much progress has been made in a considerably short time there is an opportunity to be had. It just takes patience and a keen eye on the sector to capitalize on any changes.
For instance, if you see a pullback in trading that is the queue to find the best marijuana stocks to buy. The reason is if you know a certain company performs well but you can't get shares at a good price a decline in trading can help. You always want to buy low and sell high and always do your homework beforehand. Below are a few marijuana stocks to watch for better trading in 2023.
Top Marijuana Stocks To Watch
Ascend Wellness Holdings, Inc. (OTC:AAWH)
Lowell Farms Inc. (OTC:LOWLF)
Ascend Wellness Holdings, Inc.
Ascend Wellness Holdings, Inc. engages in the cultivation, manufacture, and distribution of cannabis consumer packaged goods. It owns, operates, and manages cannabis cultivation facilities and dispensaries in several states across the United States.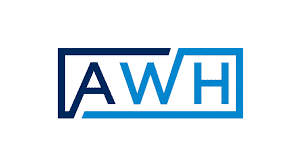 In recent news, the company announced the opening of a new dispensary in Michigan. Ascend expands its presence in the Great Lakes State with its eighth dispensary in Michigan.
Words From The Company
"Ascend is proud to announce the grand opening of its eighth dispensary in Michigan and twenty-sixth dispensary across the entire six-state portfolio," said Chris Melillo, chief revenue officer of Ascend Wellness Holdings. "Ascend Century will offer our high-caliber products at affordable everyday low prices to consumers in one of the largest cannabis markets in the U.S. This new outlet located in the heart of downtown Grand Rapids will provide Michiganders with streamlined and convenient access to our full range of products and first-class retail service."
[Read More] 2 Top Marijuana Stocks For Cannabis Investing 2023
Lowell Farms Inc.
Lowell Farms Inc. engages in the cultivation, extraction, manufacturing, sale, marketing, and distribution of cannabis products to retail dispensaries in California.
[Read More] 2 Marijuana Stocks To Buy This April 2023?
Earlier in March the company announced it will report financial results for the fiscal fourth quarter and fiscal year after the market closes on Thursday, March 30.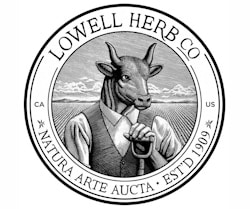 Following the release, Lowell Farms will host an earnings call with management on Thursday, March 30, at 5:30 p.m. EDT, in which they will address these recent financial and operational results.
---
MAPH Enterprises, LLC | (305) 414-0128 | 1501 Venera Ave, Coral Gables, FL 33146 | new@marijuanastocks.com