2 Top Marijuana Stocks To Add To Your June 2021 Watchlist
The current trading for marijuana stocks has started to look better over the last month. At the start of May, cannabis stocks were still trading down. However, towards the second week of trading marijuana stocks started to show signs of volatility.
Which in this case during that time was more market action since mid-February. After the 2nd week of May, marijuana stocks were fluctuating in price at a fast rate to where the last half of May cannabis stocks had trouble sustaining trading momentum.
Yet during the last week and half of May was the time when the sector started to show more consistency with its upward push in the market. This increase in trading momentum continued into the following month and currently, things are looking better for the overall sector.
Trading in June has started to look much better for marijuana stocks. Many companies have been releasing earnings as well as expanding operations through mergers and acquisitions. Just these factors alone have helped play a part in seeing a rise in the sector. Analysts believe a bigger jump will ultimately happen.
As well some feel it possibly can be this month. Yet with how unpredictable the market is it's hard to be exact. Currently, as the sector continues its climb there is still time to find top marijuana stock to buy. Even with investors feeling a bit more cautious with the sector they still are adding cannabis stocks to their portfolio.
Right now it's a game of patience as the majority of investors are waiting for a big enough recovery to take profits. Furthermore with the possibility of better cannabis legislation and more states going legal the progress of the cannabis industry is looking good. Below are 2 marijuana stocks to watch for the rest of the month.
Marijuana Stocks To Watch This Month
Sundial Growers Inc. (NASDAQ:SNDL)
Greenlane Holdings, Inc. (NASDAQ:GNLN)
Sundial Growers Inc.
Since the 2nd week of May, Sundial Growers Inc. has climbed back up in the market. From May 13th to the 27 SNDL stock jumped up by 23 percent. During this time some investors who did purchase shares back in early May were able to see a decent return. As well it also showed a bit of growth potential towards future trading. From the end of May to June 3rd, SNLD stock reached gains of 32 percent.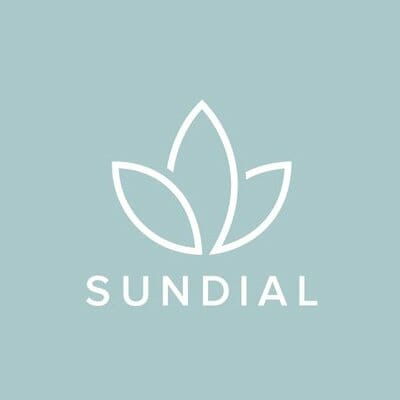 This uptick in recent trading shows that even though SNDL stock has started to dip it has the ability to rise again. This past month the company released its Q1 2021 financial and operational results. During this time the company's gross cannabis revenue was $11.7 million, a decrease of 30% from the prior quarter. Next, the company achieved a first quarter of positive adjusted EBIDTA in Sundial's history, at $3.3 million. This is in comparison to an adjusted EBIDTA loss of $5.6 million in the prior quarter.
[Read More] 3 Marijuana Stocks To Watch This Upcoming Week
Words From The Company
"We are pleased to announce Sundial's first-ever quarter with positive earnings from operations and adjusted EBITDA," said Zach George, Chief Executive Officer of Sundial. "This result reflects our continued efforts to build a platform targeting attractive capital deployment opportunities while we focus on the continued improvement of our cultivation practices in an immature and rapidly changing industry".
"The sustained decline in Canadian cannabis flower pricing has prompted Sundial to liquidate certain inventory in the first quarter and we are now limiting the offering of discount products in markets where we view the economics as neither attractive nor sustainable. We do not plan to pursue top line advancement without profitability nor the maintenance of market share at any and all cost. We have made progress in improving our cultivation outcomes and we continue to focus on best practices to deliver great results in potency, yield and terpenes, but our work is far from complete".
[Read More] Cannabis Tax Revenue Is Seeing Higher Numbers In The U.S.
Greenlane Holdings, Inc.
Greenlane Holdings, Inc. has captured a great amount ofo attention over the last few months. Much of this comes from its merger with cannabis company KushCo Holdings Inc. Just last month Greenlane released news about the completion of its key regulatory condition for the proposed merger.
This venture comes at a time other top cannabis companies are doing the same. Hopefully in the long run this ends up producing the results both parties anticipated. Now looking at recent trading you can see that GNLN stock has yet to see any upward momentum as of late. For much of May and as of June GNLN has been continuously trading down.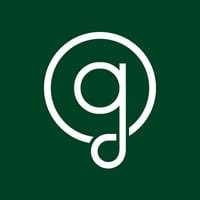 Yet toward the end of May and into the first week of June GNLN stock did have a moment of upward trading. From the 21st of May to June 9th GNLN stock saw a rise in trading by 20 percent. Ultimately the company started to drop once again and has yet to show any sign of upward momentum., As the better half of the sector continues to rise hopefully some of that trading momentum makes its way over to GNLN stock.
---
MAPH Enterprises, LLC | (305) 414-0128 | 1501 Venera Ave, Coral Gables, FL 33146 | new@marijuanastocks.com